A campaign submitted by LG Ad Solutions for Myrtle Beach Tourism won the 2023 Advanced Advertising Innovation Award for Best Overall Campaign.
The award will be presented at the Advanced Advertising Summit on September 11 in New York.
Previously, it was announced that a campaign submitted by TelevisaUnivision for Toyota won the Advanced Advertising Innovation Award for Best Use of Branded Content.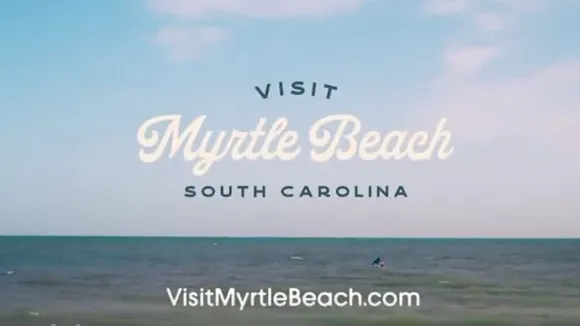 A campaign submitted by iSpot for Consumer Cellular won the Advanced Advertising Innovation Award for Best Use of Multiple Platforms, a campaign submitted by Magnite for Travel Texas won the Advanced Advertising Innovation Award for Best Definition of a target market and a campaign for Ken Ganley Kia in New Port Richey, Florida, won the Advanced Advertising Innovation Award for Best Use of Data.
The Myrtle Beach Tourism campaign surpassed benchmarks for arrivals, while at the same time registering a sharply lower cost per arrival.
The campaign was mounted at a time when destination occupancy rates had fallen because of the pandemic. Visit Myrtle Beach Tourism was also looking to build brand awareness among travelers in key markets, mainly in the southeastern U.S.
Using LG ACR Audiences, matched with CTV and cross-screen inventory, the tourism board was able to identify TV viewers who were likely to travel to the South Carolina destination. The target audience included U.S. adults aged 25-74 with more than a half-dozen strategic targeting segments reflecting program genre viewership preferences, travel behavior and preferences, streaming behaviors and ad exposure.
The campaign also used third-party data segments from vendors such as Experian.
The campaign used a combination of connected TV and cross-screen ad inventory to reach the target audience. While the campaign was in-flight, LG Ad Solutions worked with measurement partner Upwave to deliver a brand lift study that measured awareness and destination consideration, and adjusted the campaign based on those numbers. Additionally, LG Ad Solutions provided exposure log files to its travel measurement partner, Arrivalist, to measure physical visitation to Myrtle Beach based on exposure to the ad campaign.
The campaign ran from January to April of 2022 and delivered to Myrtle Beach Tourism an arrival lift of 102% vs. an 80% benchmark and a cost per arrival reduction of 34% vs. benchmark.
In addition to surpassing the benchmarks, the campaign reached 25% of its target audience, had a 1.2 times higher video completion rate than the benchmark and delivered a 4% increase in brand lift.
Overall, this campaign was successful because it identified TV viewers who were most likely to engage with the brand and drove a significant amount of purchase intent among that audience, surpassing the set benchmarks and delivering tremendous value to Myrtle Beach Tourism, according to LG Ad Solutions. The campaign ensured that ads were hitting the right target audience at the optimal frequency, while delivering the ultimate business KPI of more visitors to the Myrtle Beach tourist destination.
The Advanced Advertising Summit is part of NYC TV Week, which is produced by Broadcasting+Cable, Multichannel News and Next TV publisher Future plc.
Source: here