Brand Outcomes,
with Share of Search
Upwave goes beyond campaign-level brand measurement with Share of Search analytics. Marketers know that brand building needs to outlast singular campaigns. In recent years, Share of Search has found applications well beyond the domain of SEM. In most categories, share of category search volume correlates closely with a brand's market share, demonstrating the close tie between brand building and market share.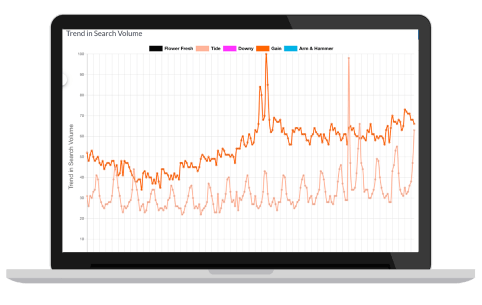 The Upwave Difference | Share of Search
Investing in brand long term requires monitoring brand-level outcomes of these investments. Upwave's Share of Search gives marketers an additional metric to prove the value of their brand building campaigns.
Share of Search data allows Upwave users to expand their view of overall brand health.To see how your brand is trending in real time – utilize our [free] tool shareofsearch.net.
To learn more about how these trends can translate to more market share and increased sales check out our Share of Search Blog.