Marketers struggle to close the loop between brand investments and longitudinal measures of business outcomes. With Brand Outcome Analytics, marketers can now tie real business outcomes to their brand investments using Upwave's Share of Search and Brand Effects.* Hold your brand media accountable to driving longitudinal business results, not just campaign-specific lift results, with Brand Outcome Analytics.
Visualize how your brand is performing with Upwave's Share of Search. Share of category search volume correlates closely with a brand's market share, demonstrating the close tie between brand health and market share. With Upwave, marketers are able to gain a richer understanding of their brand health.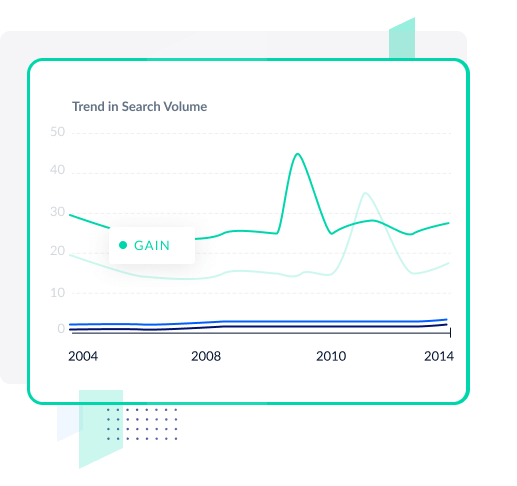 Upwave's platform allows you to monitor your brand's in-category awareness and consideration with the most accurate longitudinal brand KPIs. Because brand effects are tied to media, brands are able to diagnose flat or declining brand KPIs as problems of targeting or lift. No extra setup is required.