Why Upwave for Platforms and Publishers?
Win more advertising dollars with better measurement
Upwave is the Analytics Platform for Brand Advertising, giving publishers, platforms and media sites the ability to measure top-of-funnel, long-term brand advertising, and surface up the role they play in building brand equity – today.
Our granular, real-time dashboards with Brand Optimization, Brand Reach and Brand Outcomes metrics – give you the tools necessary to prove to your clients that their brand advertising is reaching, and impacting, their brand-specific target audience with your inventory. 
Your time is valuable, stop wasting it sifting through multiple measurement partners disparate reporting metrics. Upwave's easy-to-use, fully automated, and AI-driven platform, gives you deep insights — including Brand Lift and People Lifted metrics all on one unified cross media platform.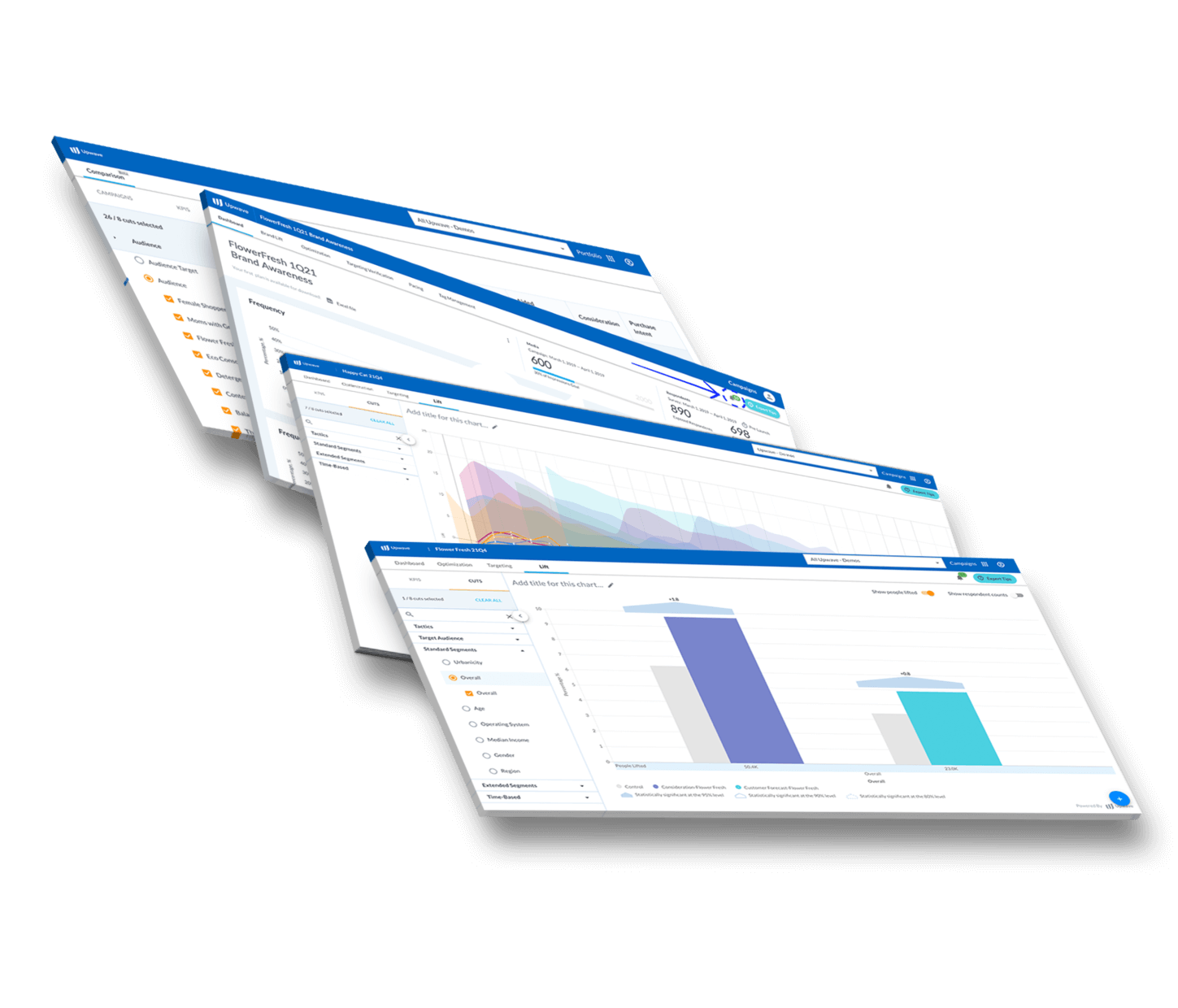 The Upwave Difference | For Publishers + Platforms
Upwave's Brand Analytics Platform surfaces up brand resonance opportunities, and is a truly cross-media and fully automated platform — saving you time, and proving the value of your advertising inventory.
75% of campaigns start seeing results within 7 days. Quicker campaign results mean you can optimize sooner — maximizing your client's brand investment on your publisher, media site, or platform.
Show the long-term ROI of spending on your premium media site, platform or publisher by demonstrating your strategic value as a brand building partner. Our exploratory dashboard gives a unified view of all of your clients campaigns over time at both brand and portfolio level.
Drive Efficiencies with Automation​
 Controlling the narrative at scale requires automation—no more sifting through multiple reports to see the value of your inventory.
Get started today with Upwave's Pilot Program — including dashboard access, CSM training and a flat fee for 90 days.