Upwave Speaker Series Event featuring Alexis Ohanian "Will Web3 Disrupt Marketing?"
Join Upwave on Thursday, May 19th at 2:30pm EST, as we host Alexis Ohanian–founder of Seven Seven Six & Co-Founder and Former Executive Chairman of Reddit–to discuss all things Web3.
Learn from Alexis as he talks about:
○ Hot trending topics in Web3
○ How, and if, Web3 is disrupting marketing
○ What marketers/advertisers need to be paying attention to now
○ Plus, a Q&A from our audience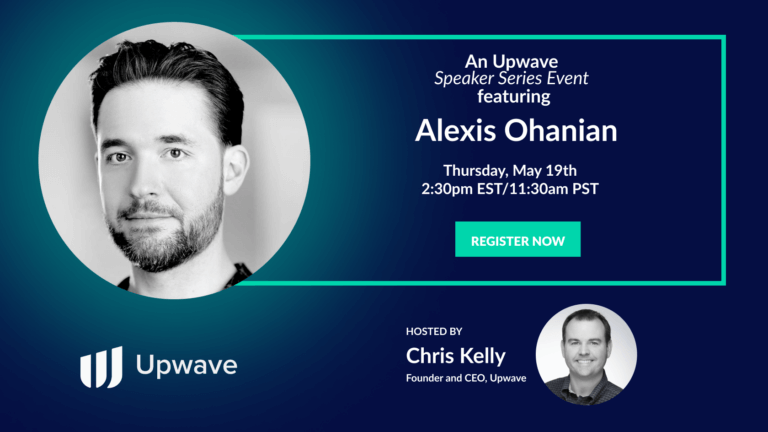 More About Alexis:
Alexis Ohanian is a tech founder and venture capitalist. He's written a national bestselling book, Without Their Permission, and co-founded Reddit, one of the largest websites in the U.S. currently valued at more than $10B.
In 2020 he founded Seven Seven Six, a new firm built like a technology company that deploys venture capital with over $750M assets under management. In 2022 he launched the 776 Foundation to support marginalized individuals and announced a $20M commitment to climate action through his new 776 Fellowship Program. Ohanian is also an advocate for paid family leave and the lead founding investor in Angel City Football Club.
Thank you for your interest but this event has concluded.