We know our success starts with our entire team, so we established core values to guide every action we take.
Celebrates others' milestones, values others' identity, goes out of the way to know colleagues, respectful of others' time and perspective and gives others the benefit of the doubt.
Believes done is better than perfect, when sees a problem, addresses it without being asked to, honors commitments: does what they say they'll do, doesn't let discussion of a problem outlast time to solve it, and no task is beneath them.
Intellectual, not just Intelligent
Asks "why" often, curious about our industry and aspects of Upwave outside of their role, proudly wonkish, crisp and precise in communication, logical, structured approach to problem-solving.
Puts company goals ahead of their ego, respects how their piece fits into the whole puzzle, helps with tasks outside of their role, contributes to team bonding and the Upwave community, proud when Upwave wins, and fights harder when we lose.
Gracious in disagreement, debates to learn, not win, takes their work seriously, but not themselves, energized by collaboration, and high EQ: aware of their impact on others.
Meet the team that makes brand marketing more impactful.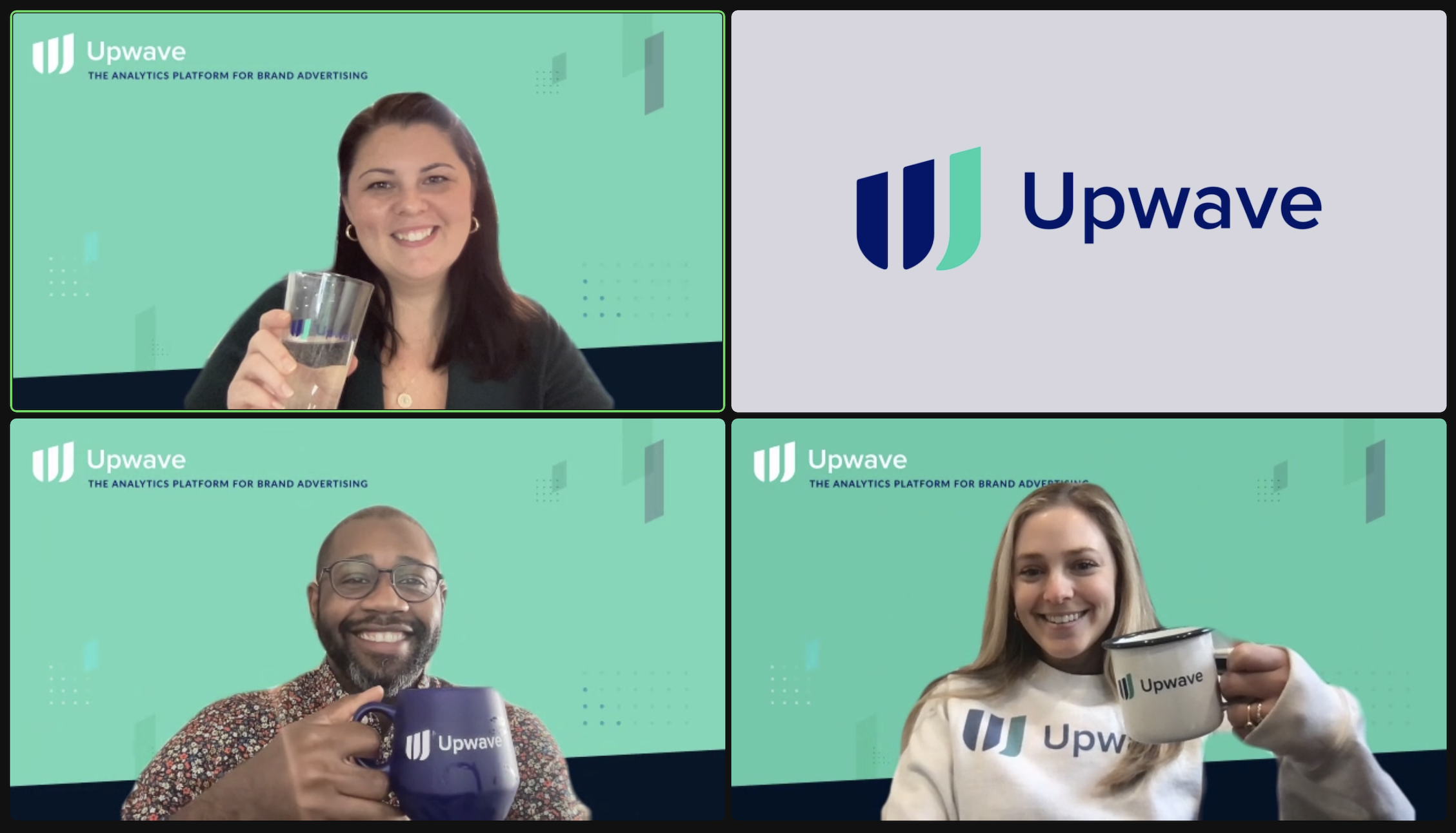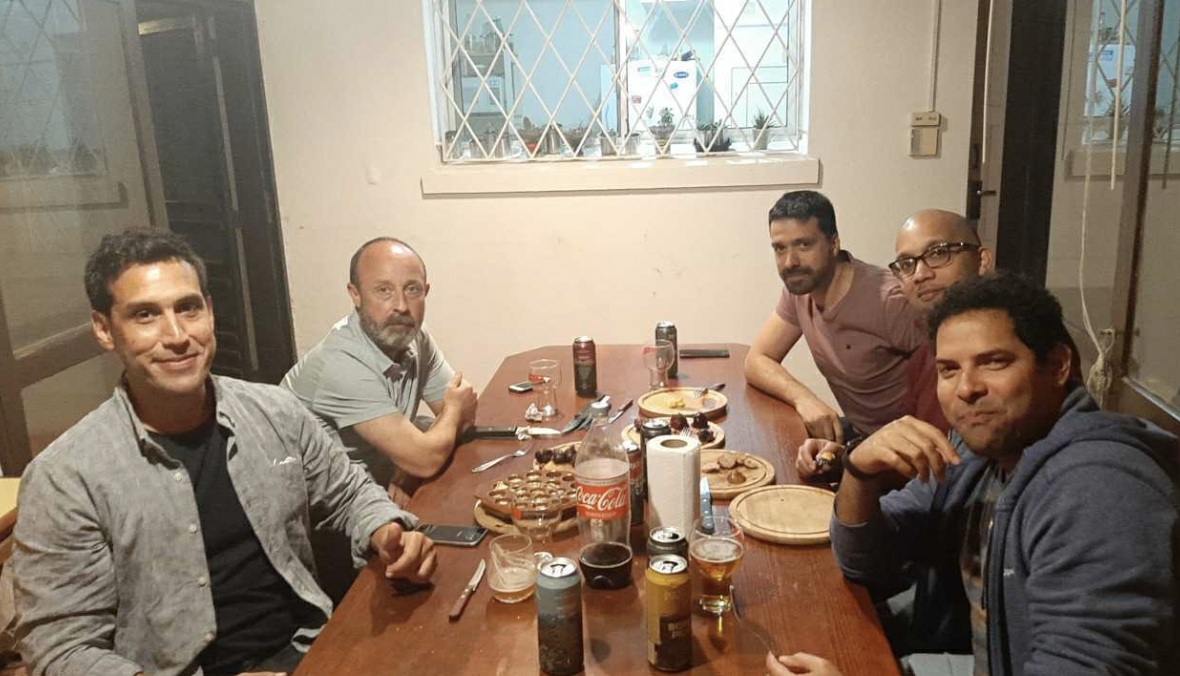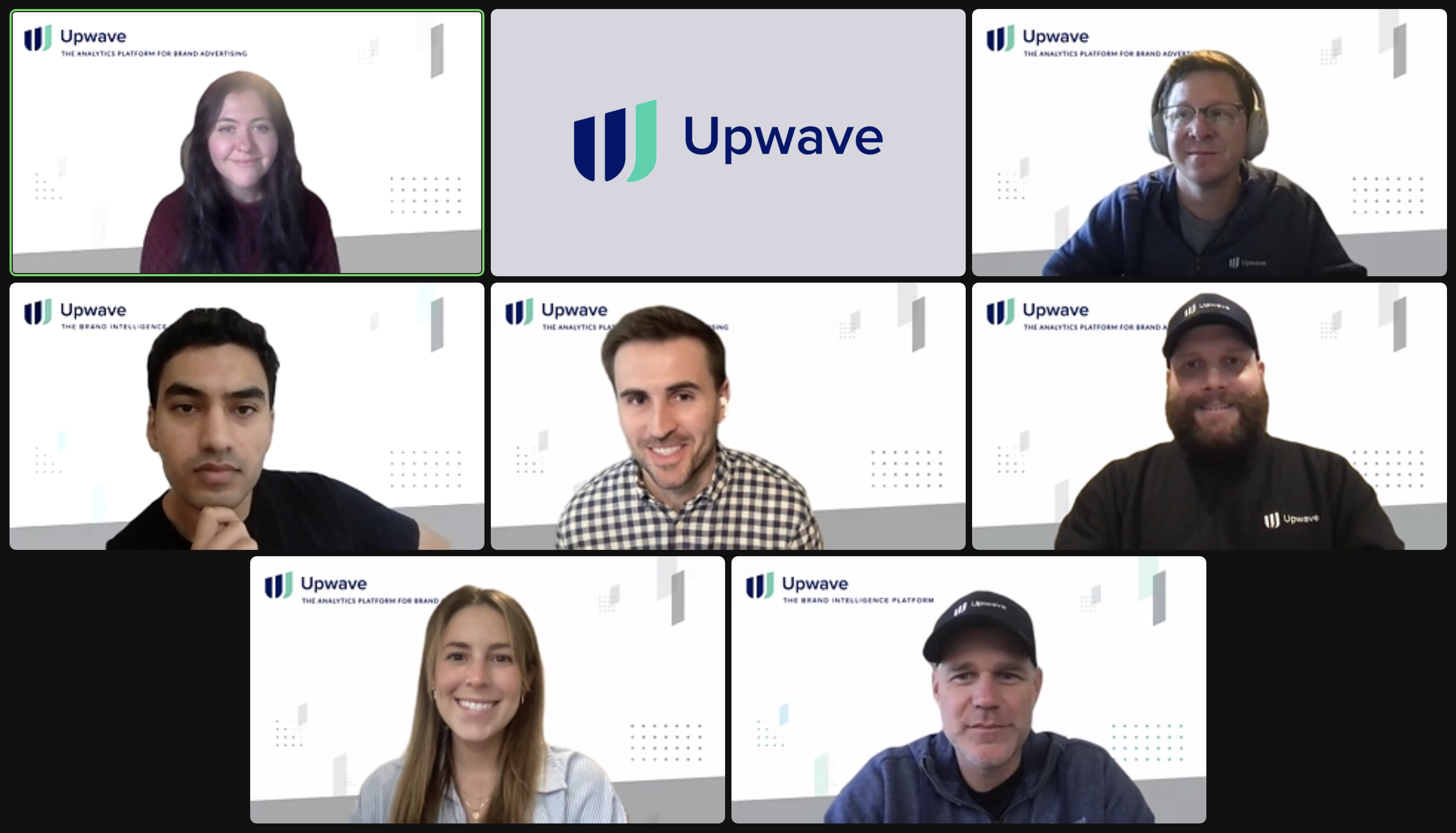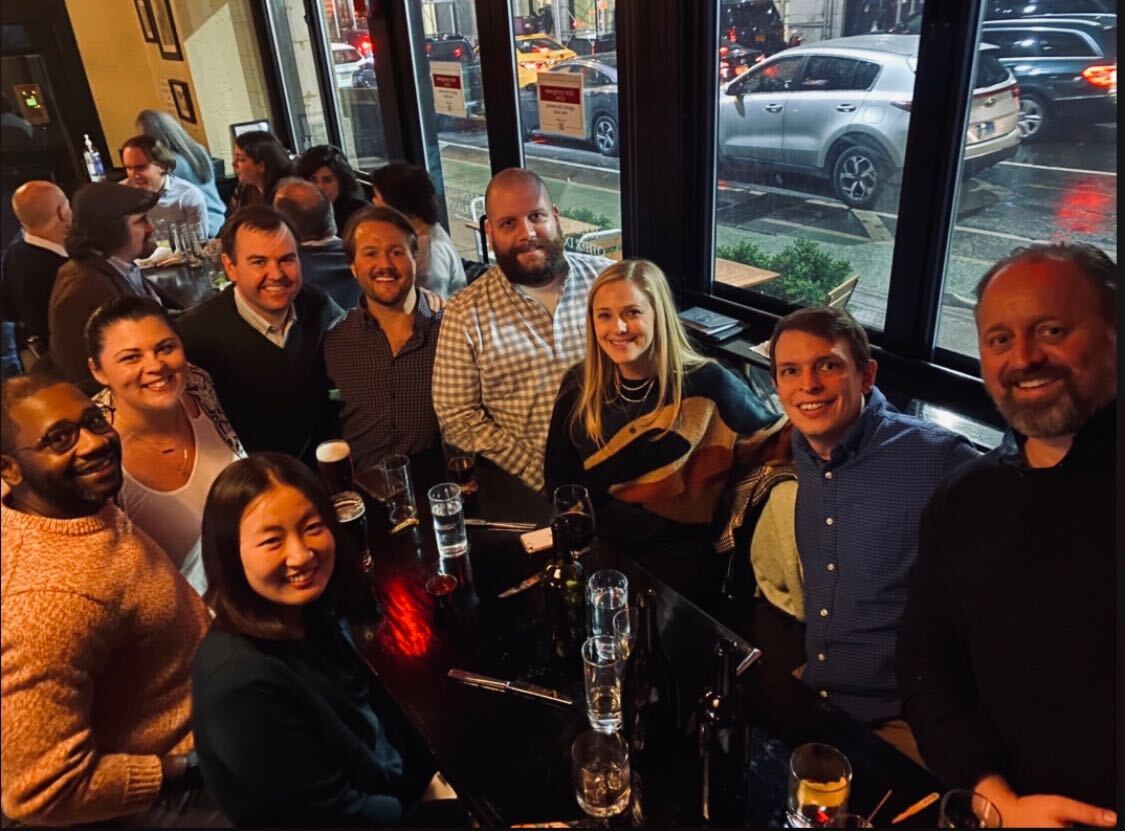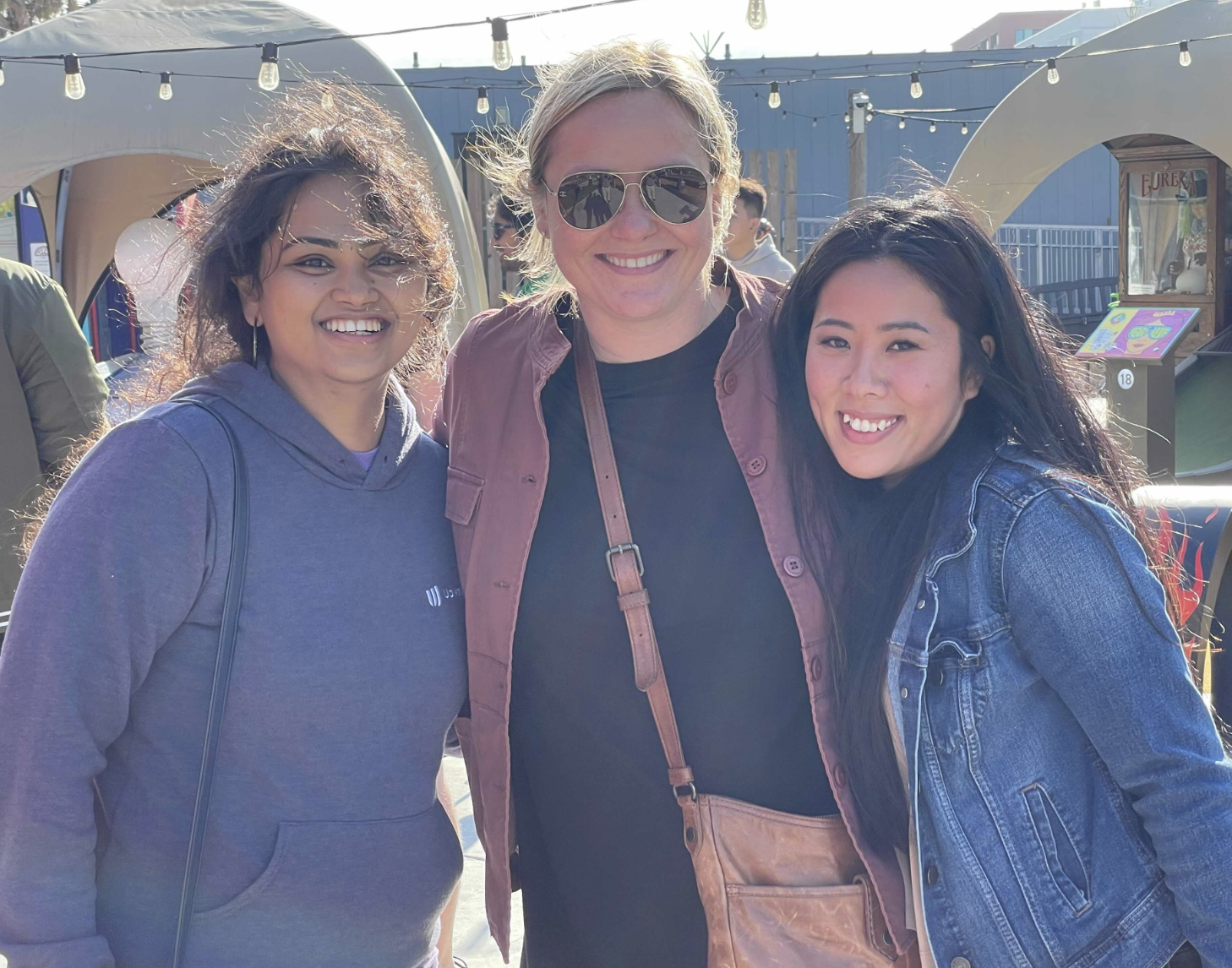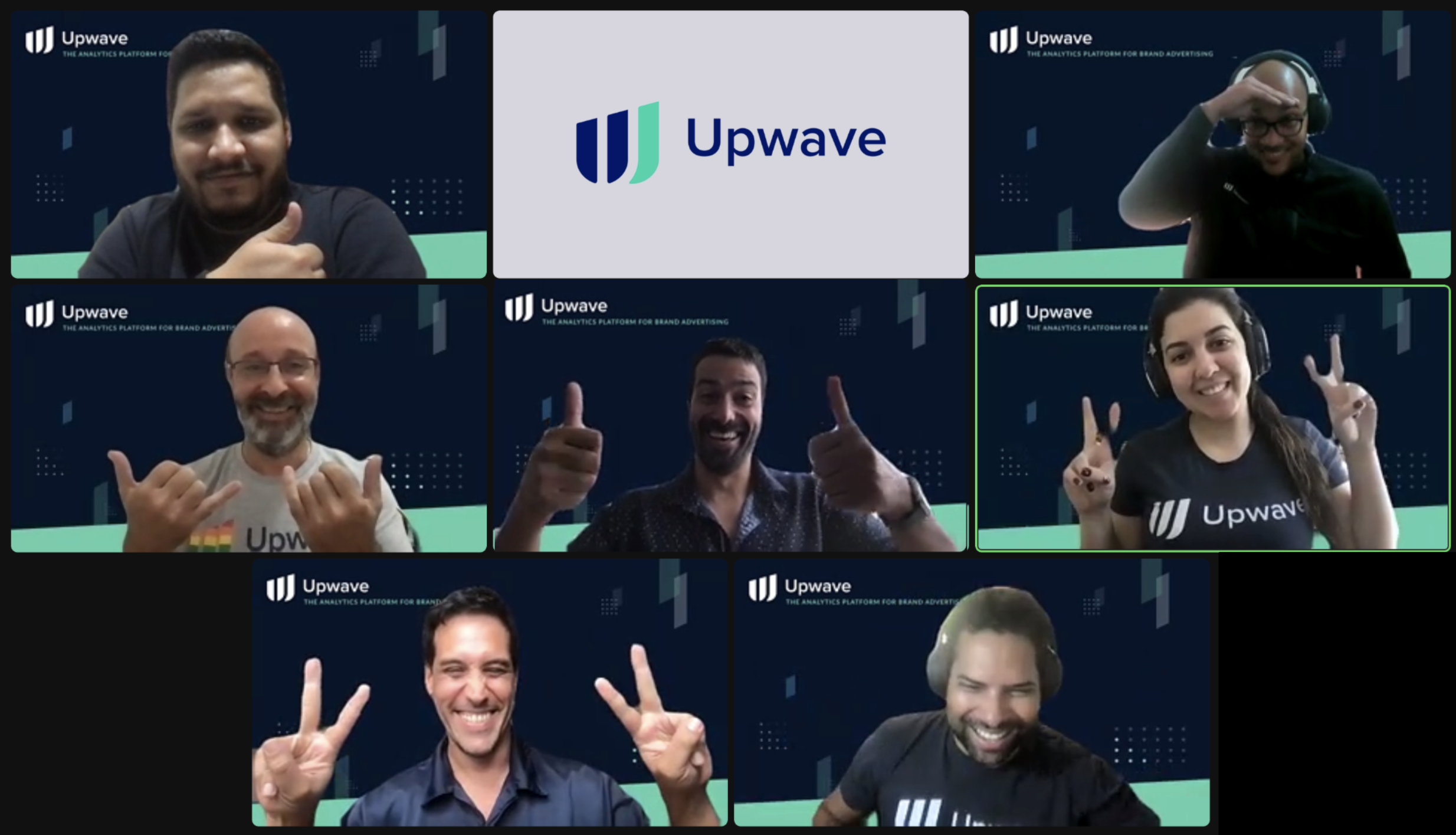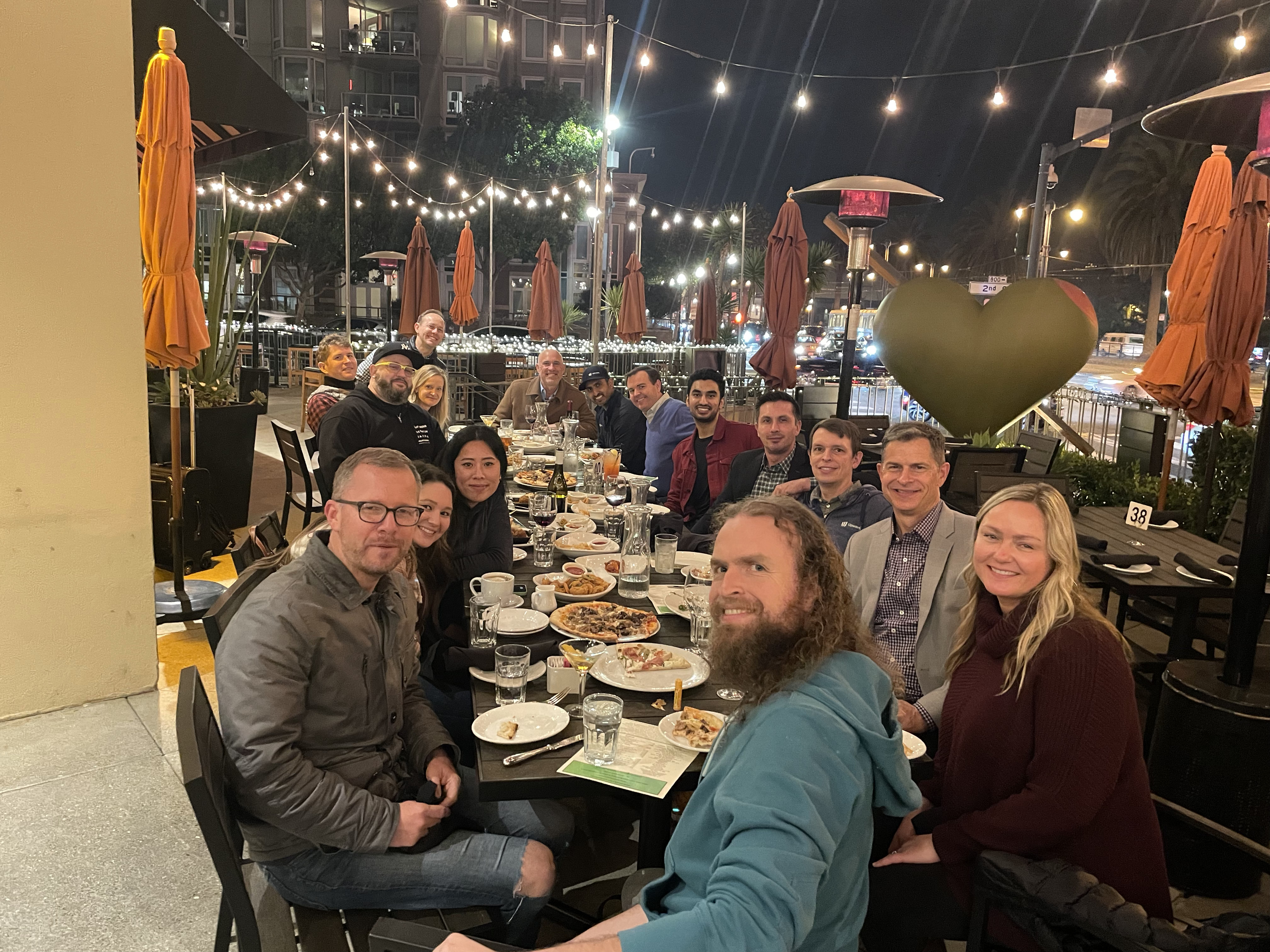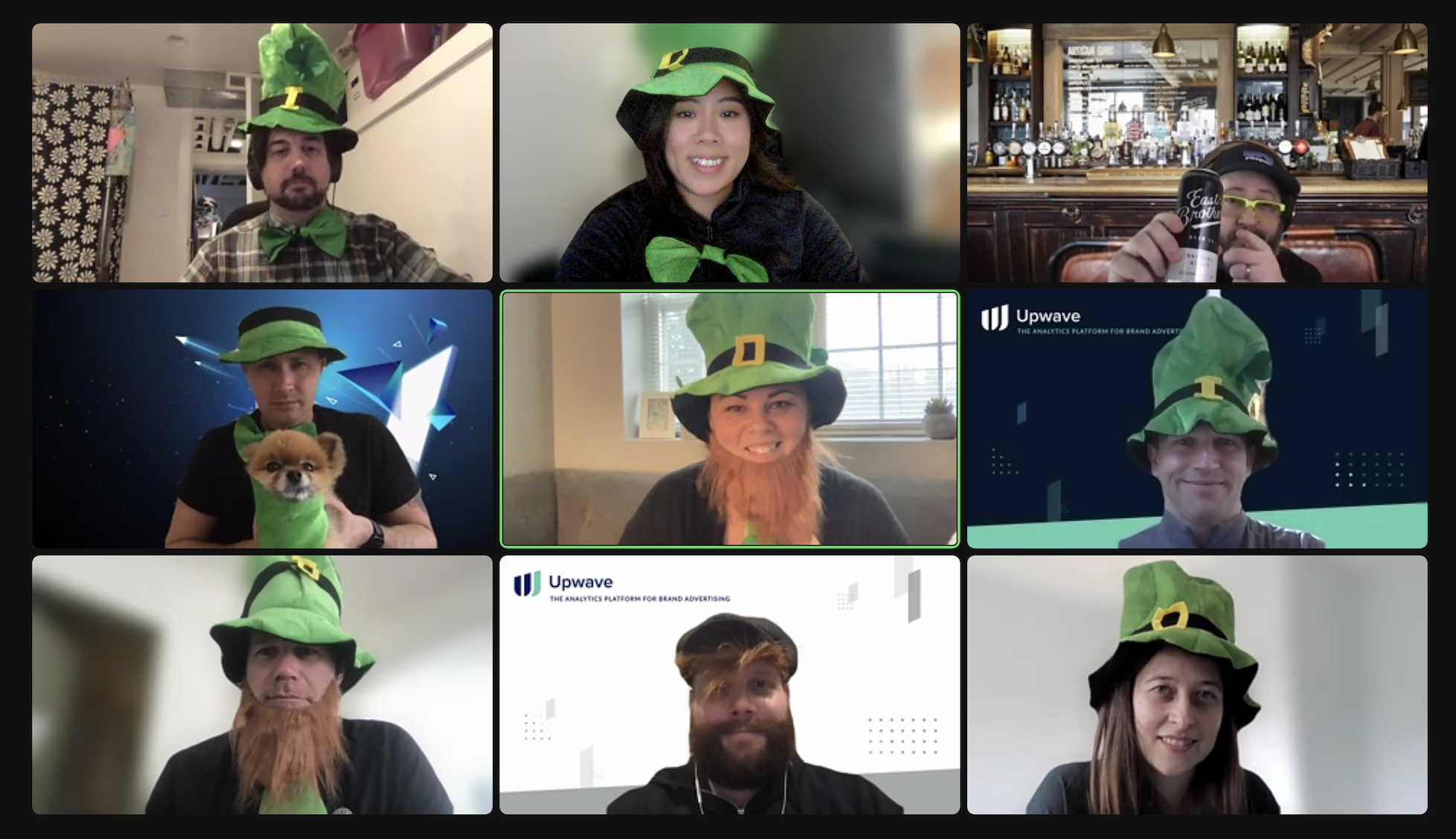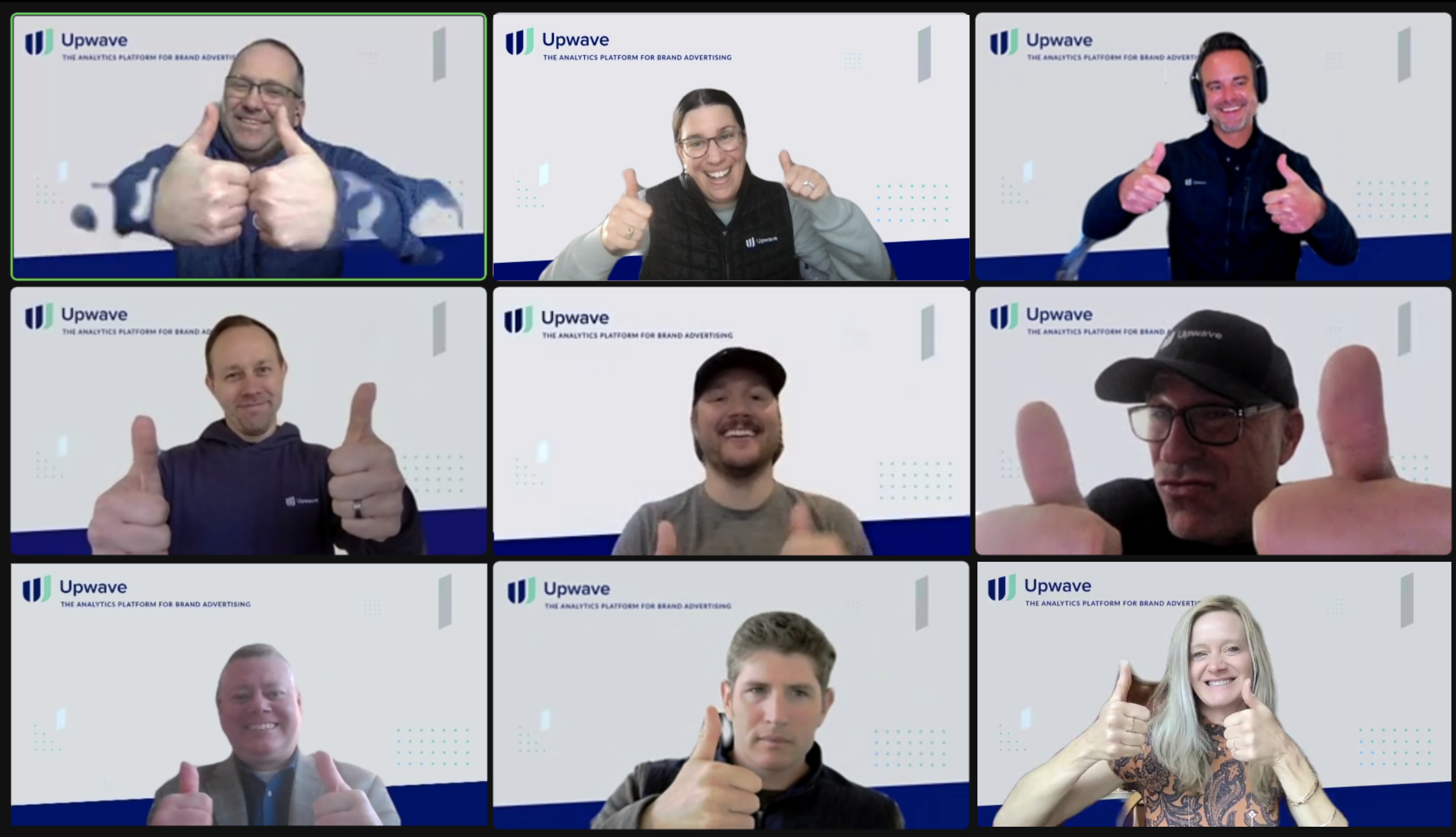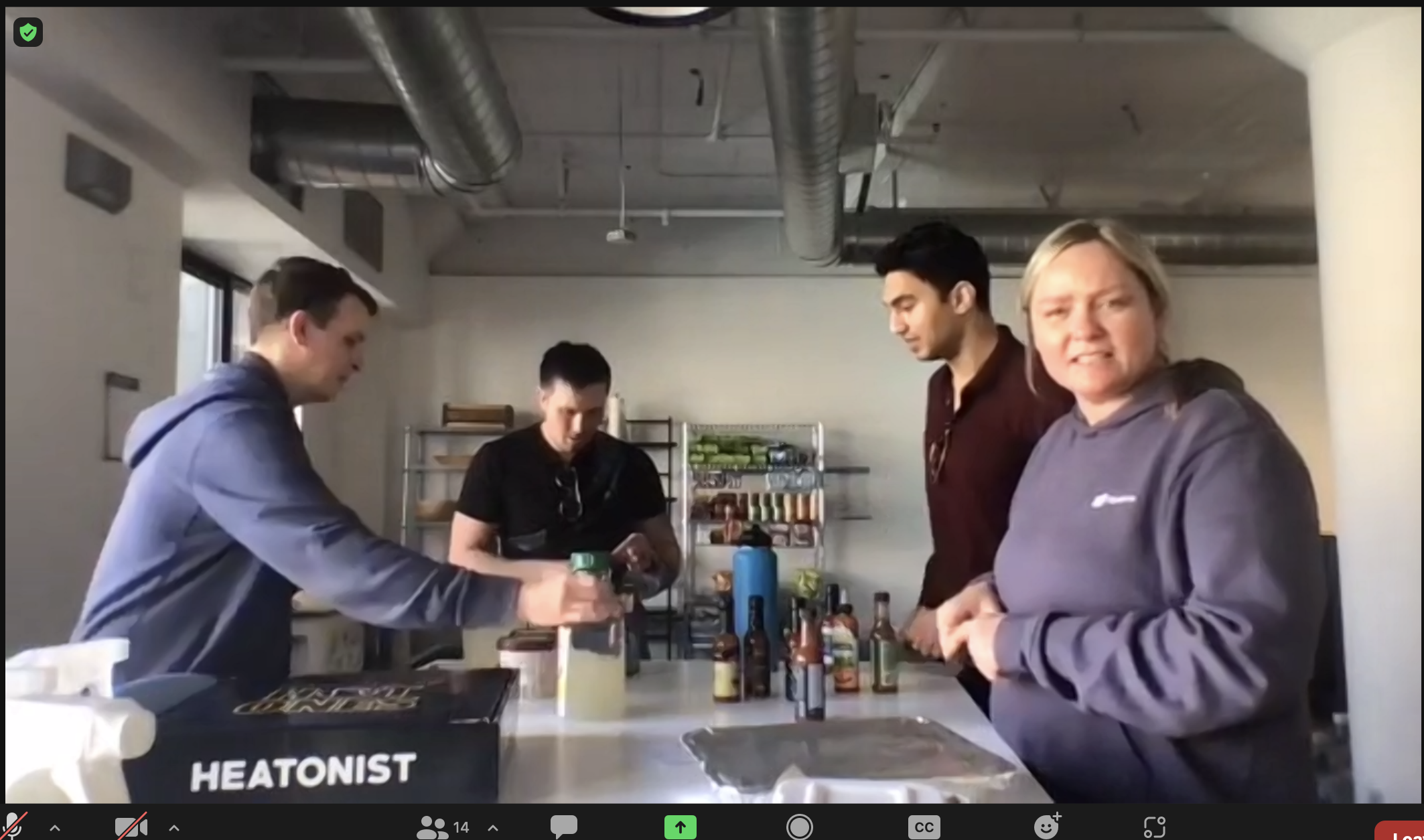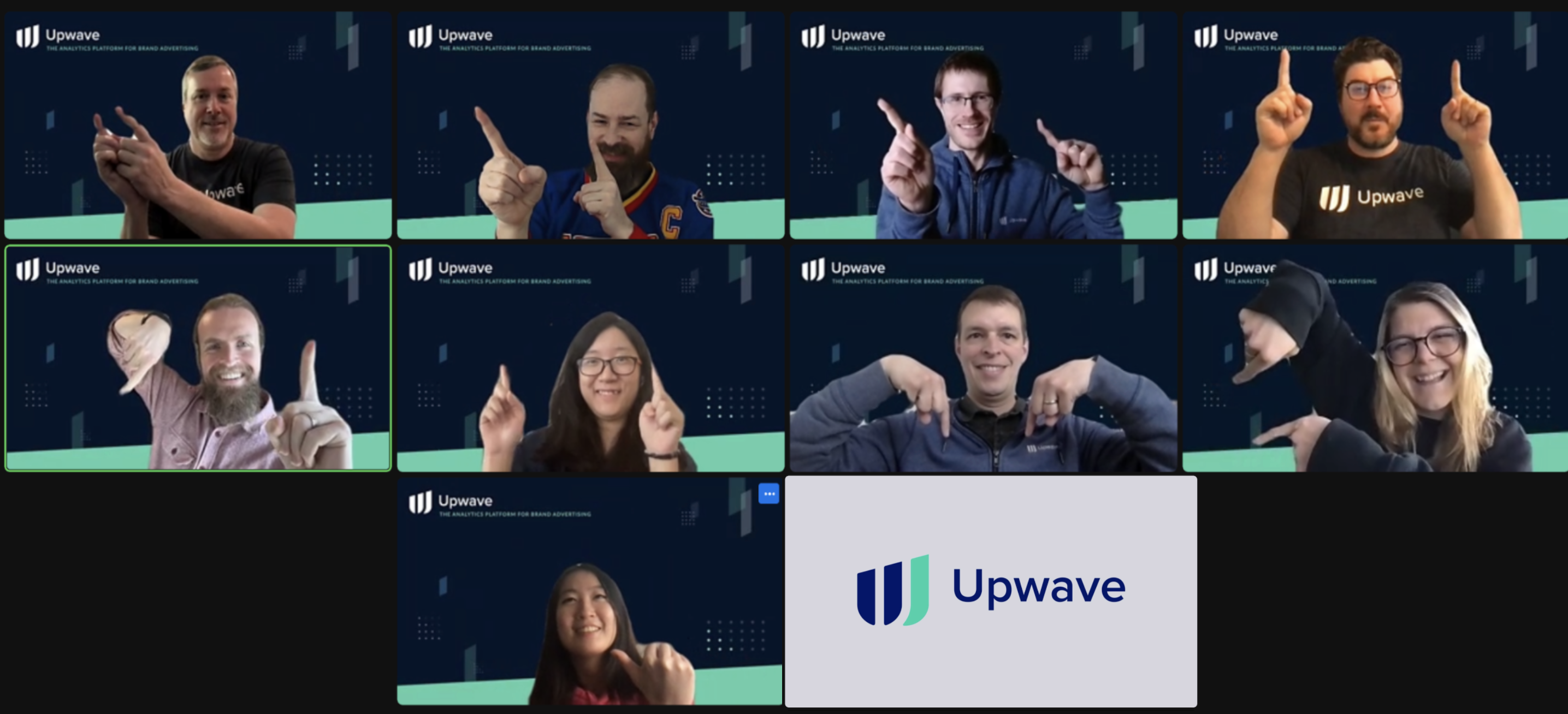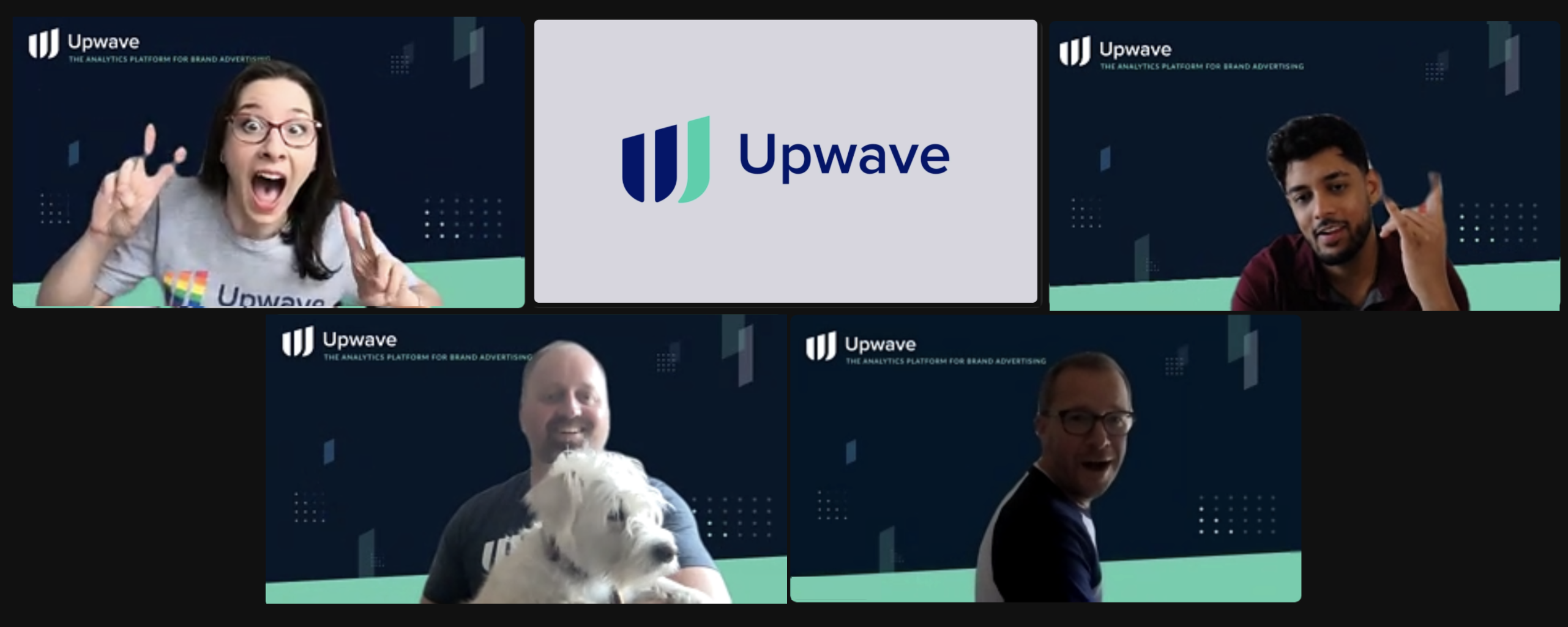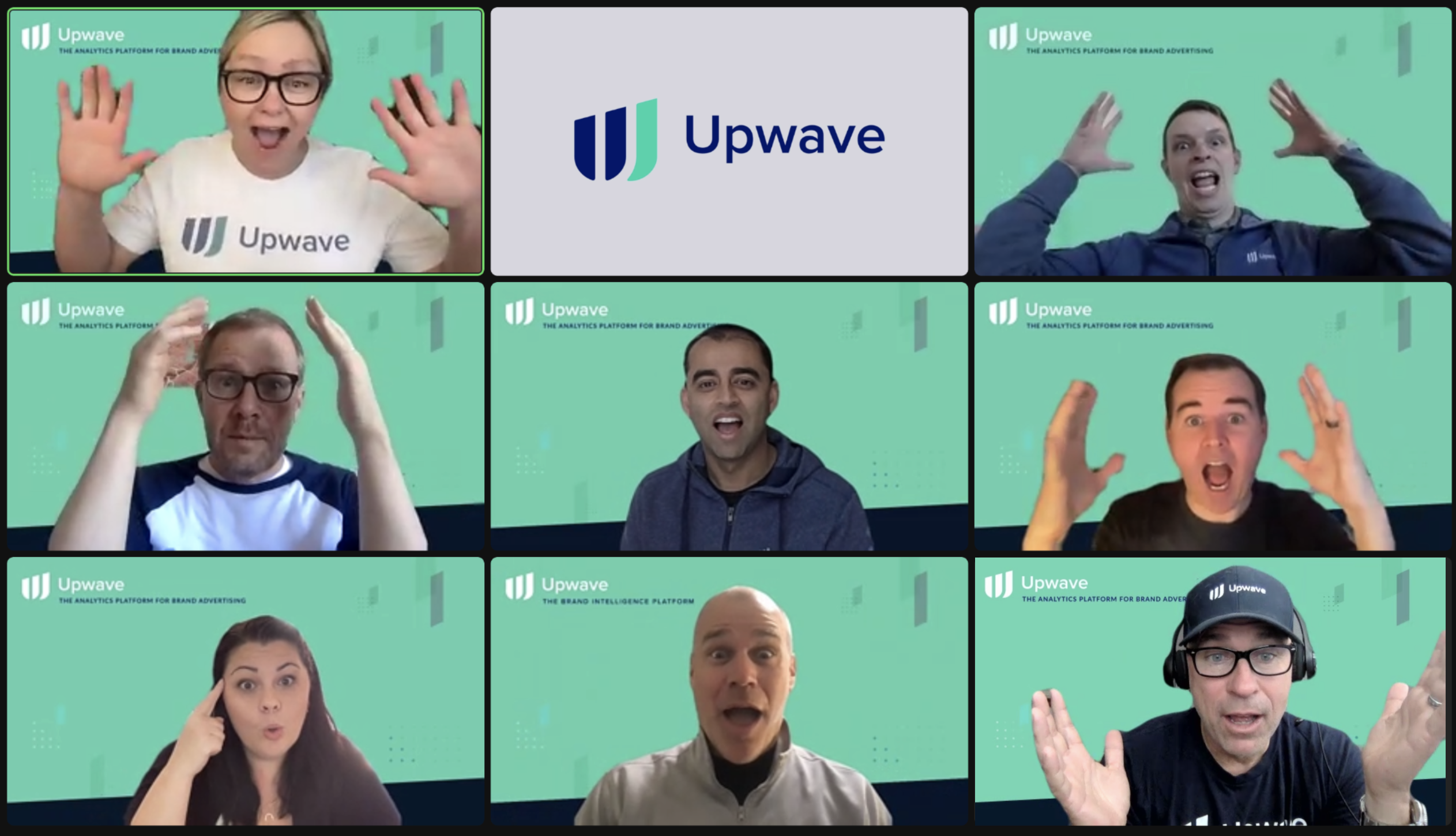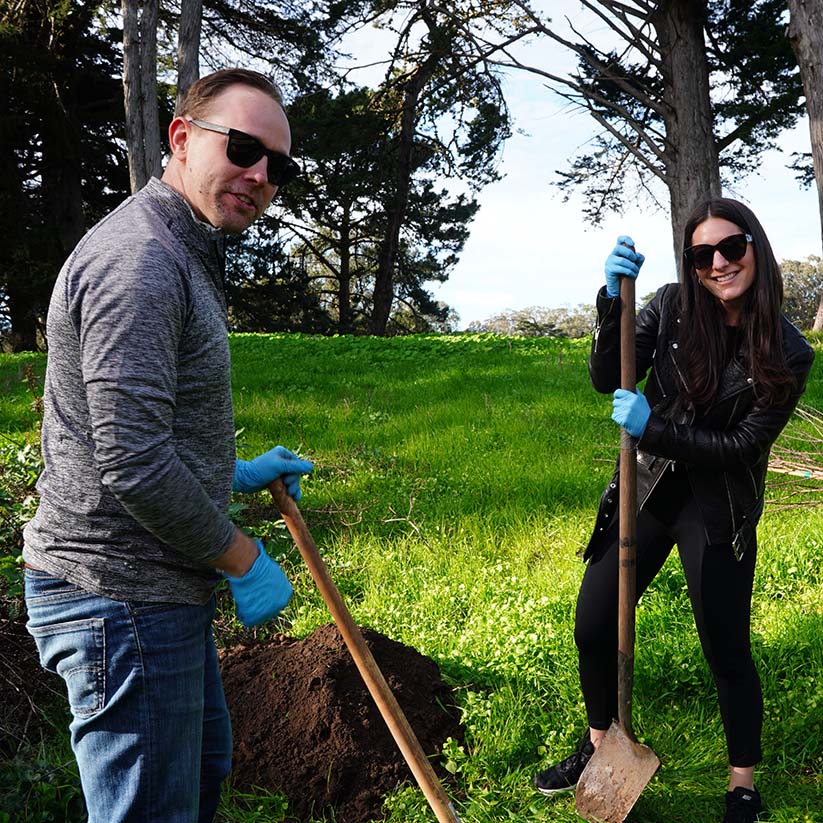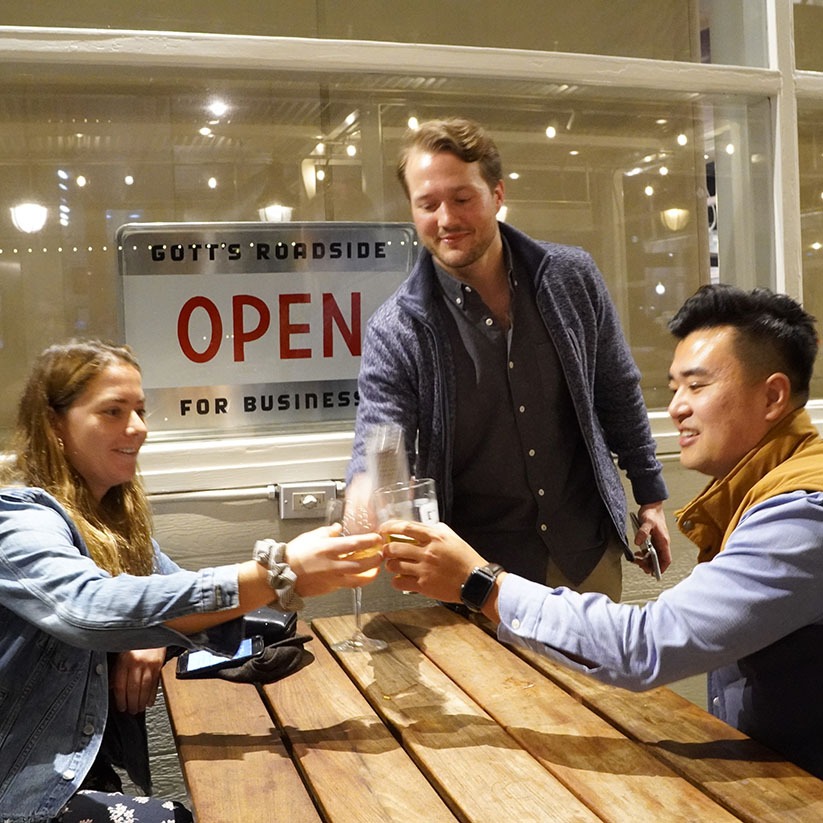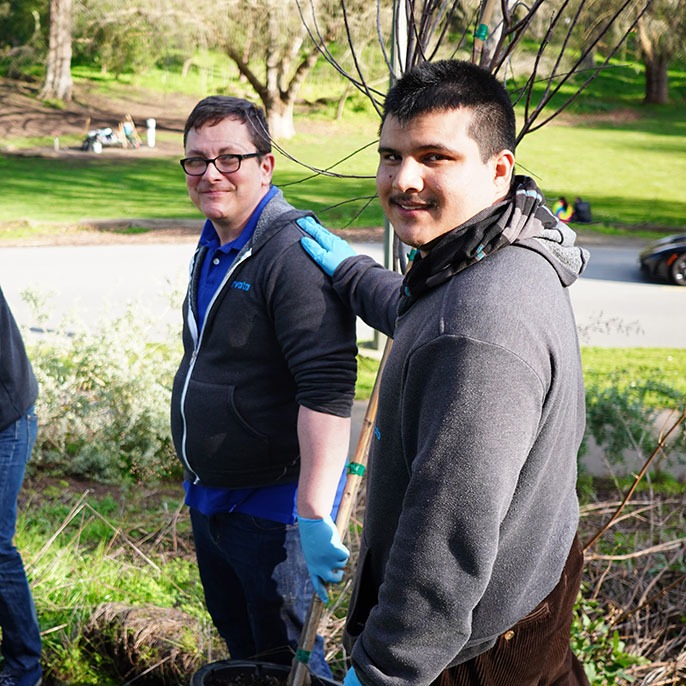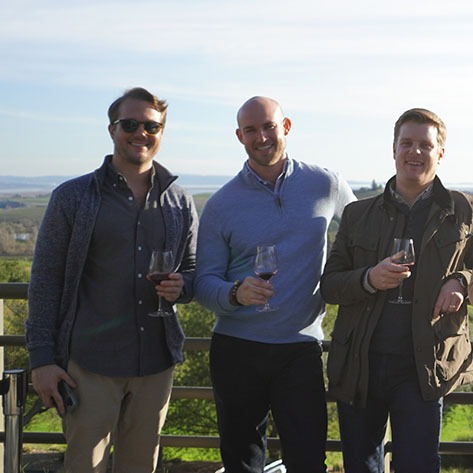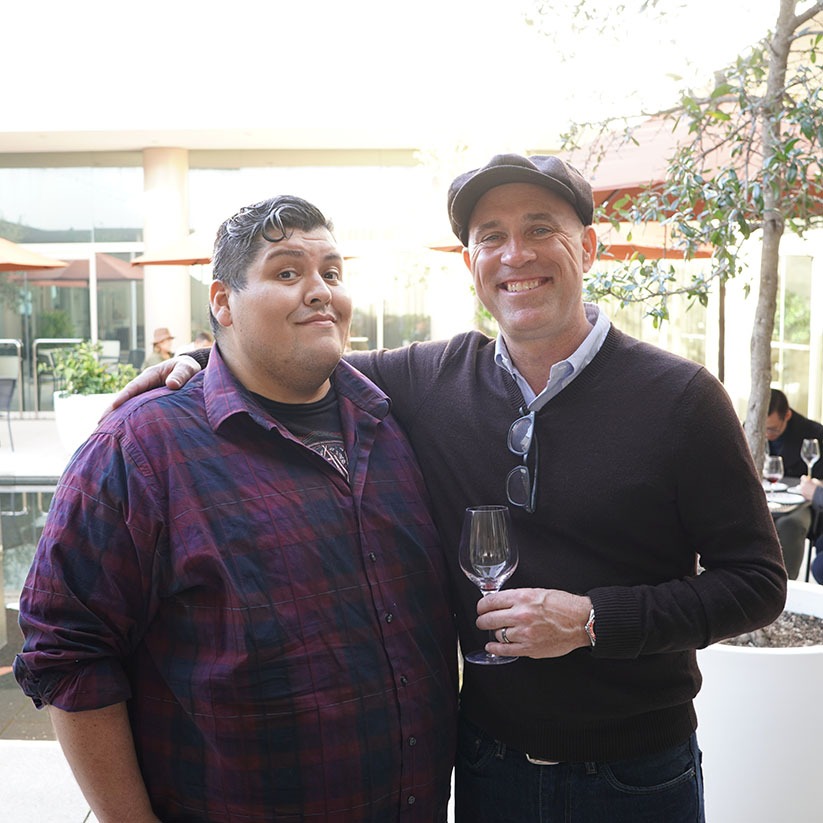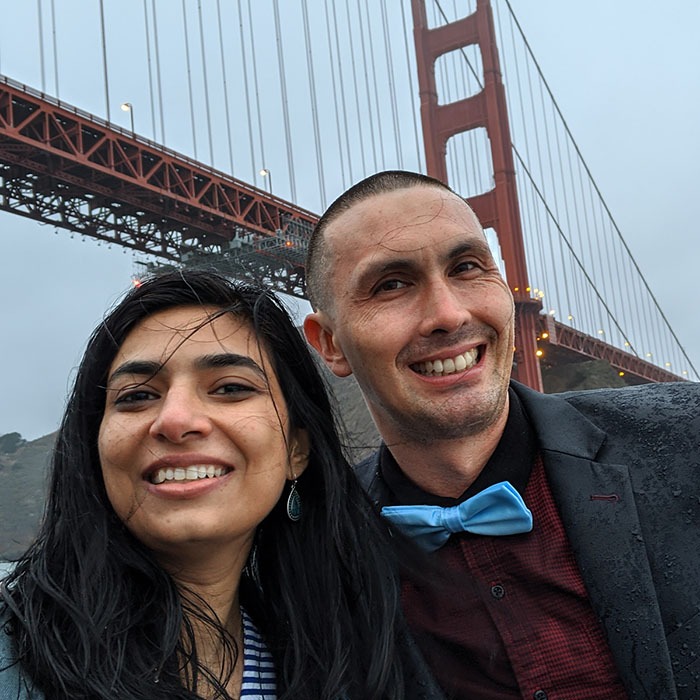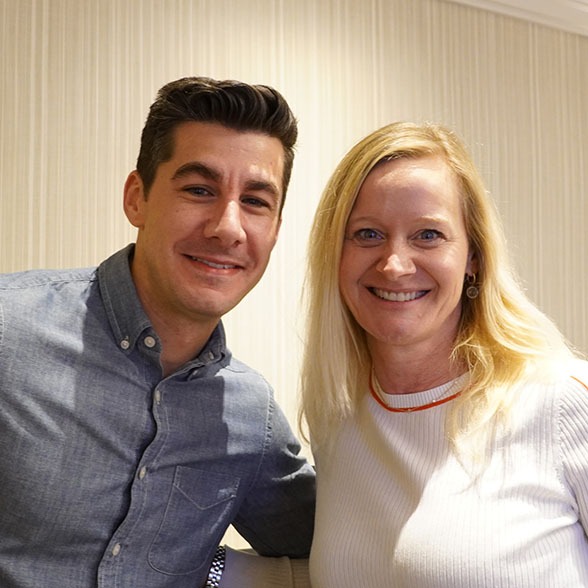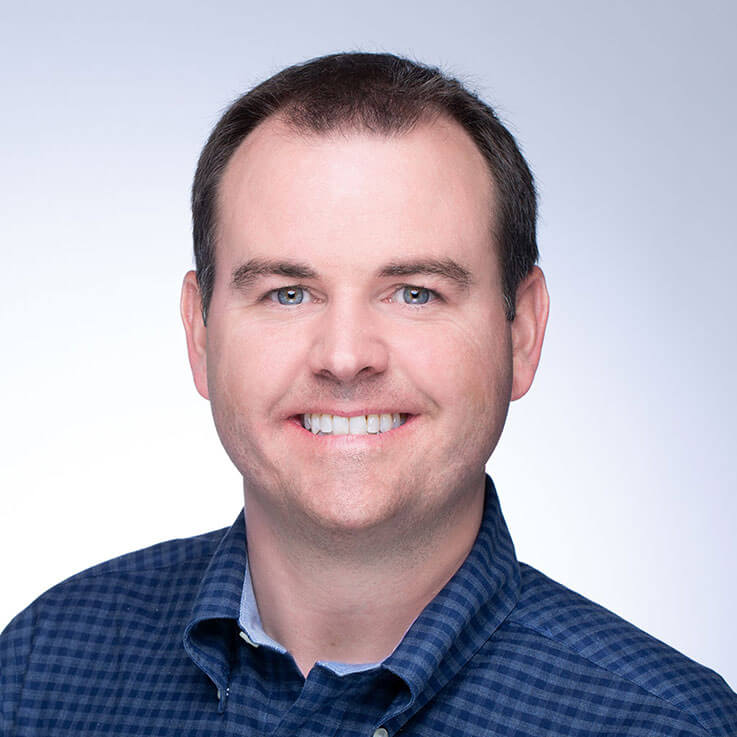 Chris is a serial tech entrepreneur with experience in enterprise software, big data, brand marketing, financial services, and management consulting. He founded multiple web startups, including an online college textbook market and DeliveryEdge, a same-day delivery service for consumer goods startup. Earlier in his career, Chris worked in Marketing and Business Development for SavvyMoney, was a Management Consultant at McKinsey & Co. and an Investor at Matrix Partners.
Chris is an accomplished Founder, Entrepreneur, and Venture Capitalist. Chris holds a degree in finance and economics from the University of Notre Dame. Growing up playing soccer, the first brand Chris felt connected to was Umbro. Umbro shorts, shirts, and cleats made every child who wore them cool in the eyes of their 7-year-old classmates. He remembers the smell of new Umbro equipment each Fall when he got to buy his new soccer gear.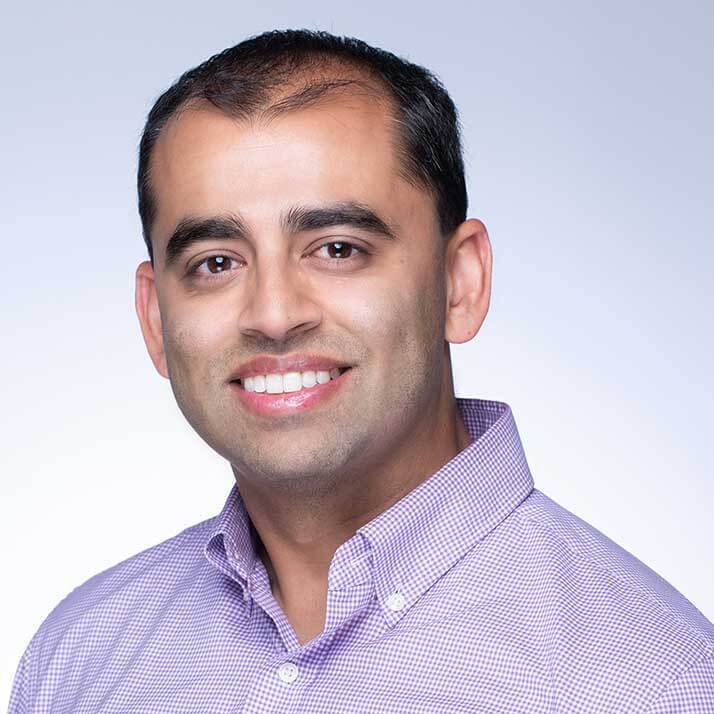 Ajey is a finance and business operations executive with a passion for driving sustainable growth in early to mid-stage tech startups. Before joining Upwave, Ajey was Director of Finance & Business Operations at Entelo and Finance & Strategy Manager at Stitcher. Earlier in his career, he worked in M&A investment banking at Citigroup and strategy consulting at Deloitte Consulting.
Ajey specializes in financial modeling, mergers & acquisitions, and financial analysis. He holds an MBA from the University of Michigan and a BS in Computer Science from the University of Delaware. Ajey's favorite brand as a child was Air Jordan. Growing up in the 1990s, the Air Jordan brand was ubiquitous in pop culture and epitomized "90s cool." Ajey was a big fan of both Michael Jordan and basketball growing up and can vividly remember the thrill of getting a new pair of Air Jordan sneakers on his eleventh birthday.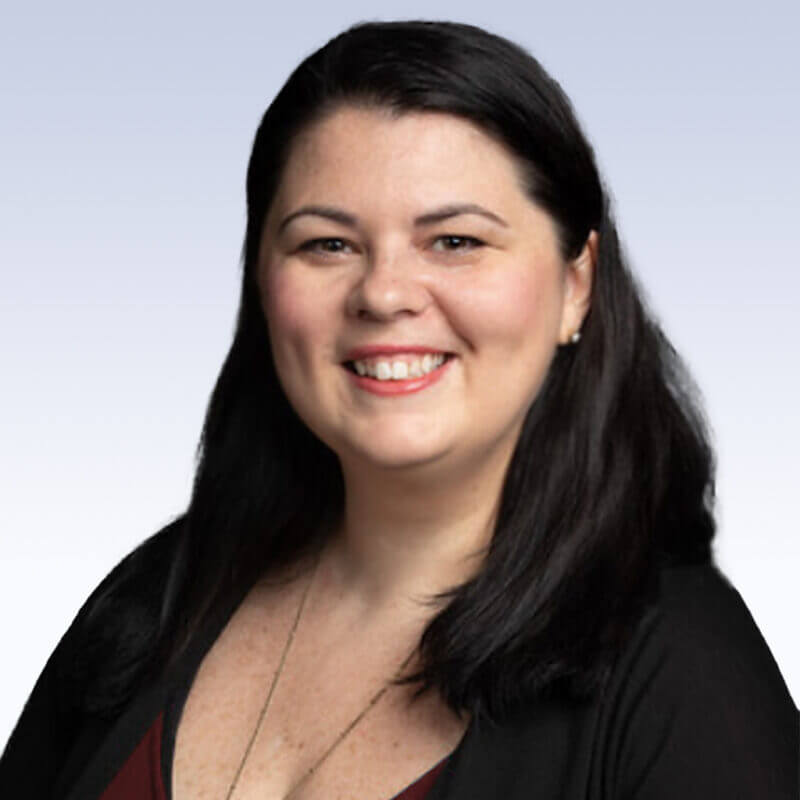 Jess brings a comprehensive background of marketing, content development, and sales enablement experience, specializing in the B2B advertising and agency marketplace. Prior to joining Upwave, Jess spent nearly a decade helping to build the fuel media space at GSTV, managing the marketing, communications, and creative/brand teams, setting strategy and building all marketing operations from the ground up. Earlier, she managed marketing programs for Channel One News, where she developed custom commercial content for brands such as Gatorade, the U.S. Army, Johnson & Johnson, State Farm, and Paramount Pictures.
Jess holds a Master's Degree in Advertising from the S.I. Newhouse School of Public
Communications at Syracuse University, and a Bachelor's Degree in Public Relations. The first brand Jess felt passionate about was Pepsi, when she worked hard all summer during middle school collecting enough "Pepsi Points" to show up to the first day of school with a Pepsi bike, denim jacket, and a rad backpack.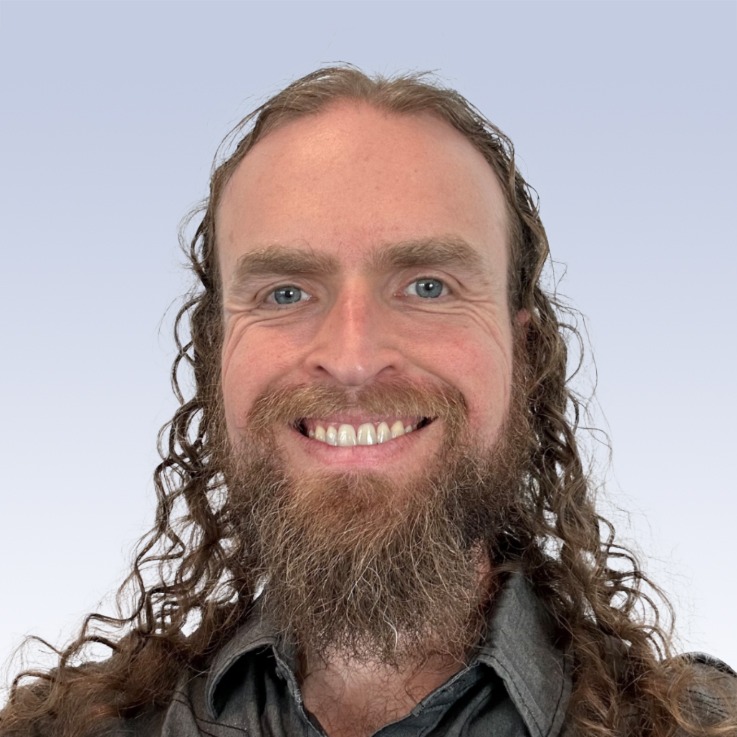 George is a seasoned technology leader who has spent his whole career helping companies use data to make better decisions. George started his career doing macroeconomic modeling and investment research at Bridgewater Associates (the world's largest hedge fund), and then founded a startup that used data to help consumers explore and discover music.
As one of Upwave's first engineering hires, George originally joined Upwave with the mission of building Upwave's statistical capabilities from scratch. Since then he's grown with the company to become Head of Data, then Vice President of Engineering, and now CTO. In his years at Upwave, George has both contributed to nearly every aspect of Upwave's systems and product and has also hired, managed, and coached Upwave's entire technical team.
George holds a BA in Philosophy from Yale University and lives in Oakland with his wife and labradoodle. George's earliest brand loyalty was to Nintendo, who filled his childhood with endless hours of delight and still sparks joy and wonder to this day.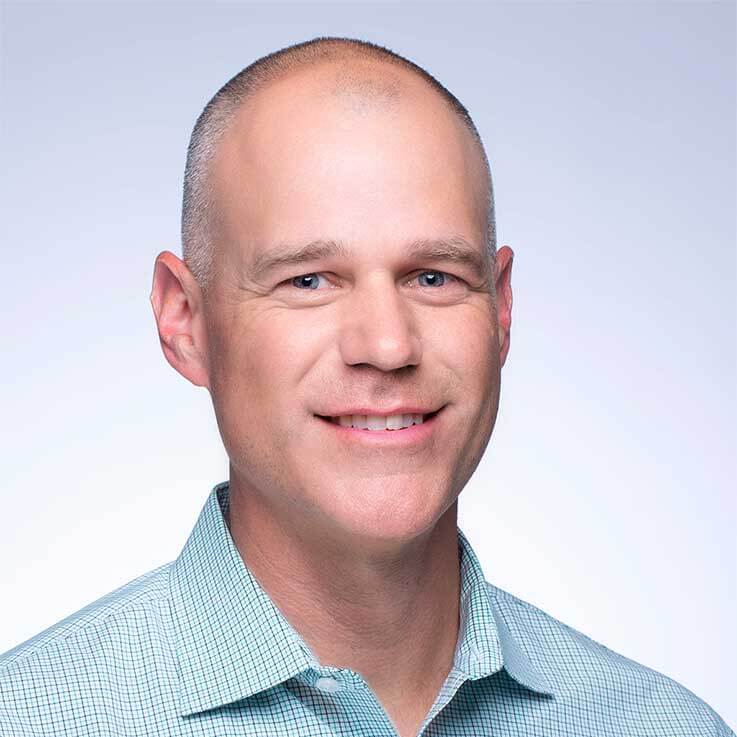 Jon is a research executive with extensive experience in digital advertising. Throughout his career, he has worked in consumer and cross-media research creating advertising research products for global brands such as Google, AOL, Kia Motors, and Dr. Pepper Snapple Group. Previously, Jon led global Insights at Rocket Fuel (acquired by Sizmek in 2019) and was a Research Director at the Nielsen Company's Media Analytics division. As a recognized digital media expert, Jon has been a featured speaker at major industry events, including SXSW, IAB Newfronts, ARF, and others.
Jon specializes in advertising research, custom insights, analytics, and operations. Jon received a BA in Mathematics and Economics from Albion College. The first brand Jon felt passionate about was Mongoose, a bicycle brand of BMX Products, Inc. Jon and his friends spent their summers riding on dirt trails that they forged themselves. Jon loved configuring his Mongoose BMX to match his favorite Mongoose Factory racer, Eric Rupe, because he caught the biggest air off jumps.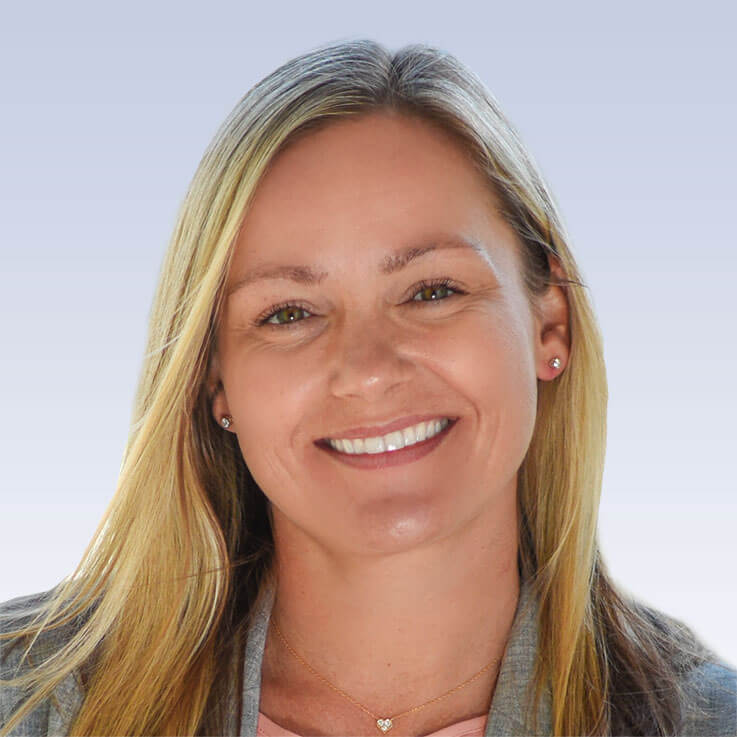 Kendra is a People Operations and Talent Acquisition leader who is passionate about the hands-on and strategic aspects of the people acquisition, growth, and retention of talent process. A major focus for Kendra is building and maintaining the company culture and its integration with every aspect and decision of the company. Prior to joining Upwave, Kendra spent six years as a Talent Acquisition leader in a fast-paced, high-growth payments company where she focused on end-to-end talent acquisition and building scalable talent.
Since the age of 11, Kendra has always found her happy place was riding down a snow-capped mountain on a snowboard. She would often escape the city and head to the mountains to ride the slopes all day on the weekends. The first brand that Kendra felt connected to was Burton. Kendra always admired the colorful designs, attention to detail, and quality of their snowboards.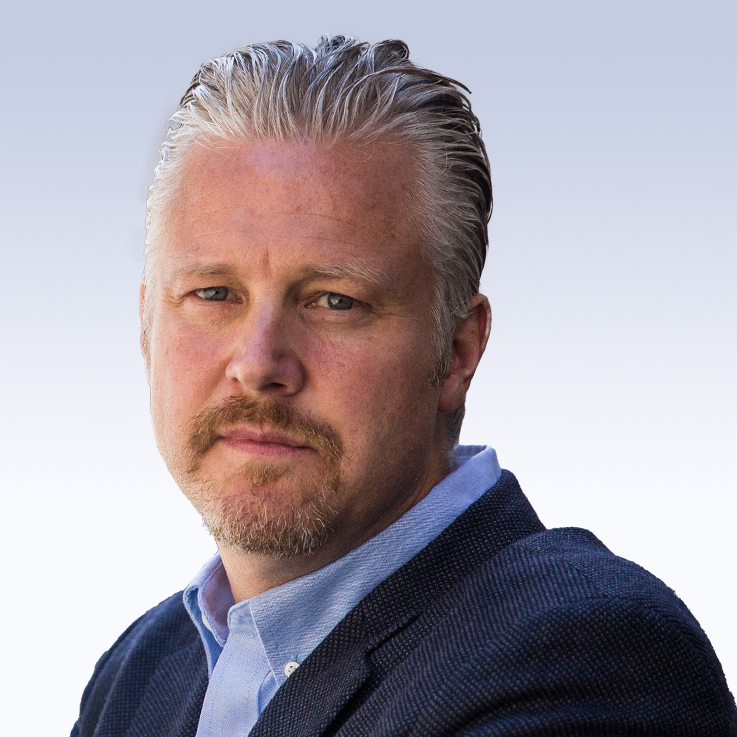 Joe brings to Upwave a substantial history of success in the start-up world, having been a part of nine start-ups with six successful exits. A five-time CRO/EVP/SVP of Sales, Joe has held leadership positions at companies like Kantar Millward Brown, Lucid, and Realeyes, giving him extensive experience and credibility in the media measurement space. Earlier in his career, as part of the founding team at Dynamic Logic, Joe pioneered Brand Measurement for digital media. Joe believes advertising is both a mirror and an influencer of cultural trends, and that it offers the potential for positive change in society. As an executive, he has long held a customer-centric view, growing teams and revenue while holding the end-user top-of-mind.  
Joe holds a Bachelor's Degree in Communication/Mass Media from the University of Massachusetts. He lives on Long Island, with his wife, daughter, a dog and a cat. The first brand Joe connected with was Nike. It was aspirational as the first Jordan sneakers and apparel were both high performance and high status. The soon to be ubiquitous "Just Do It" mantra resonated with him as a teen and to this day.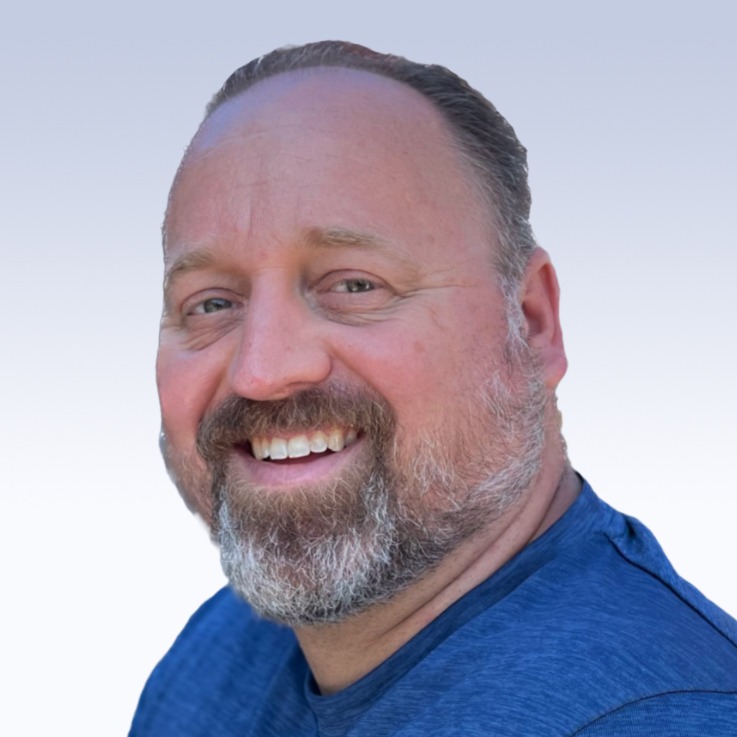 Jeremy is a cross-functional leader with expertise in strategy, technology, and data science who thrives on collaboration to create, iterate, and scale products that make prior tradeoffs obsolete. He has worked with executive teams at multinationals as well as investors and founder teams at start-ups, and is an inventor on several patents for the application of data to media planning and buying.
Prior to joining Upwave he led cross-media analytics and measurement strategy at Mediacom for the brands of clients like Uber and Bayer; connected device strategy for pharma and healthcare clients at a digital studio acquired by greyhealth group; and was a managing director with global responsibility for technology foresight, strategic partnerships, data strategy, and product innovation at Kinetic Worldwide. He began his career at Mindshare's Tokyo office, where he learned the ropes of brand advertising, media planning, and audience research…in Japanese.
Jeremy holds an MS in Data Science from CUNY for work on large language models and predictive analytics, an MBA from the University of Hawaii and Japan-American Institute of Management Science, and a BA from the University of Texas at Austin. A former gamer, the first brand Jeremy was passionate about was Valve, the idiosyncratic developer of the Half-Life and Portal franchises.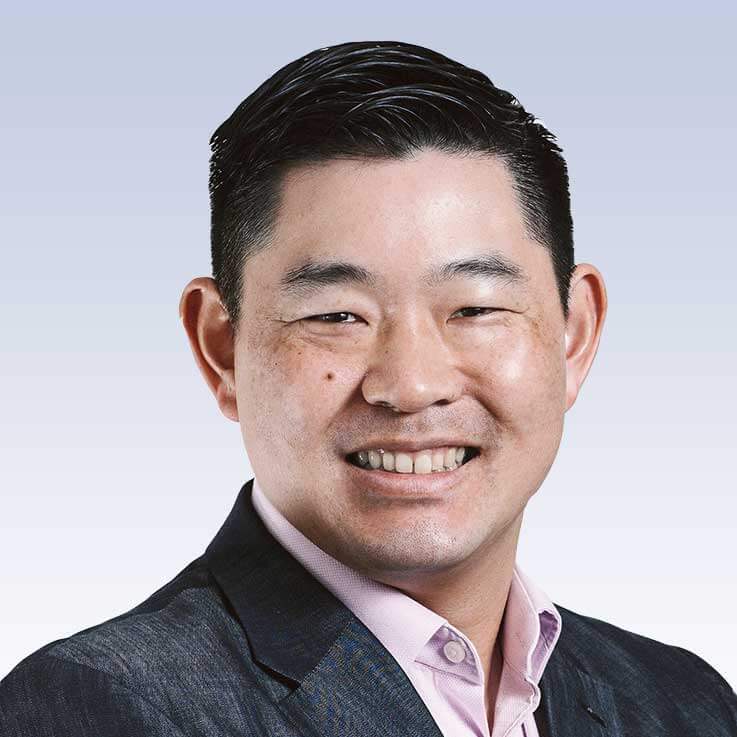 Carey Lai is a founding team member and Managing Director at Conductive Ventures, a $100M enterprise software and hardware fund. He leads the firm's software investments where he specializes in software as a service (SaaS). Carey has over 15 years of venture capital and technology experience.
Prior to Conductive Ventures, Carey spent over 4 years investing at Intel Capital focused on Internet and enterprise software companies. His portfolio included 500Friends (acquired by Dentsu), Box (BOX), BrightEdge, Gigya (acquired by SAP), Kabam (acquired by Netmarble), Nexmo (acquired by Vonage), Onefinestay (acquired by AccorHotels), Sprinklr, and SweetLabs.
Carey has an M.B.A. from the Wharton School of Business at the University of Pennsylvania. He also graduated with a B.A. in International Economics from the University of California Los Angeles.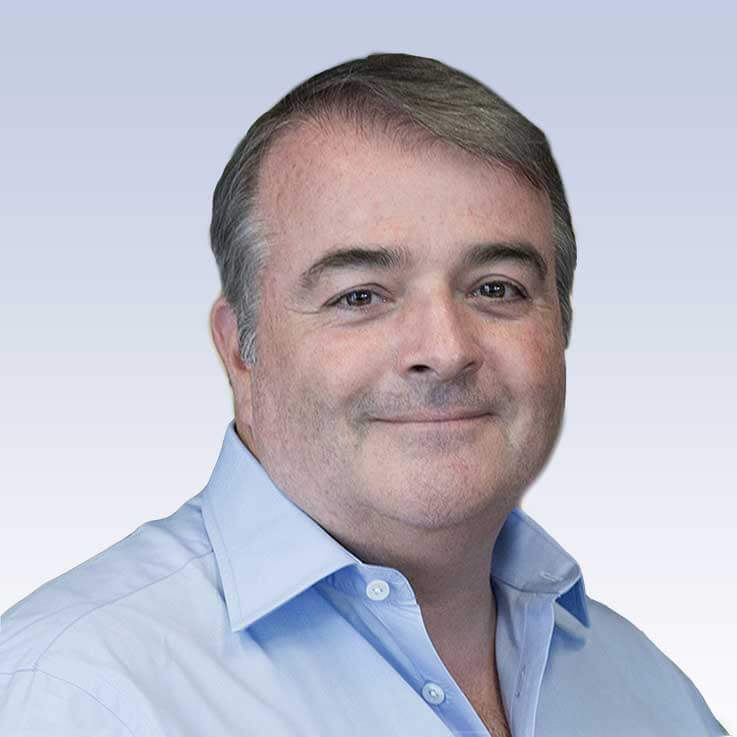 Pat Kenealy is a Founder and Managing Director at Ridge Ventures, an early-stage venture capital fund focused on enterprise software. Pat's 20 years of VC experience and his 20-year operating career at IDG helps him guide portfolio companies throughout their development. Pat was previously CEO at IDG, Publisher and CEO of PCWorld, and Founder and CEO of IDG's Digital News Publishing subsidiary. Pat holds a BA from Harvard University and is Board Director or Observer at Espresa, Upwave, and Yesware.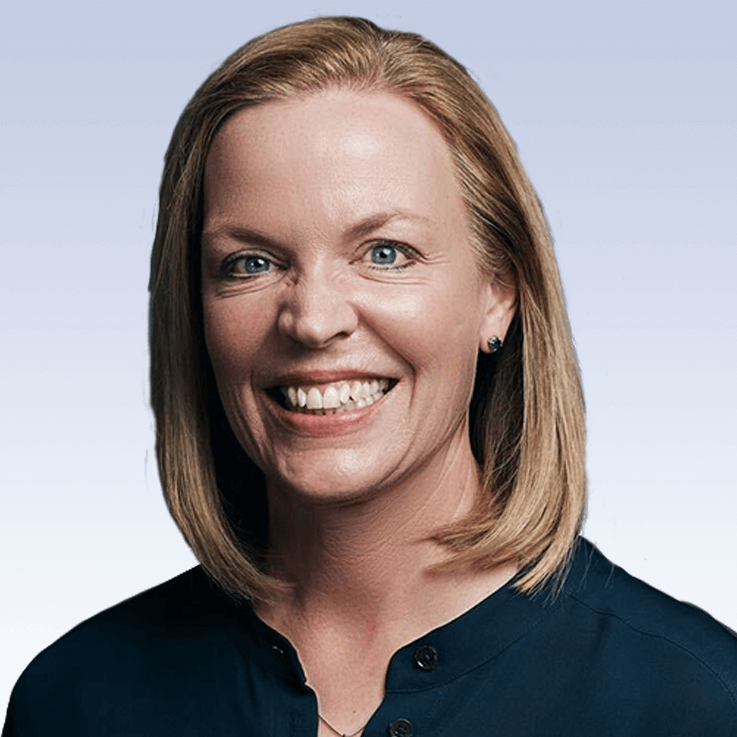 Lynn Girotto joined Heap Analytics as their first Chief Marketing Officer (CMO) in May of 2020. She brings over 20 years of senior-level experience leading global marketing teams. Prior to Heap, Girotto was CMO at Amperity, a Customer Data Platform, where she dramatically increased demand and relaunched the brand. Girotto's deep understanding of the analytics space comes from Tableau, where she spent four years as Senior Vice President, Marketing. Additionally, she has served as Vice President of Global Product and Digital Marketing at Getty Images and as Head of Marketing and Category - NACP at Starbucks, and held several leadership roles at Microsoft. Lynn holds an MBA from Harvard Business School and an undergraduate degree from the University of Wisconsin-Madison School of Business where she serves on the External Advisory Board.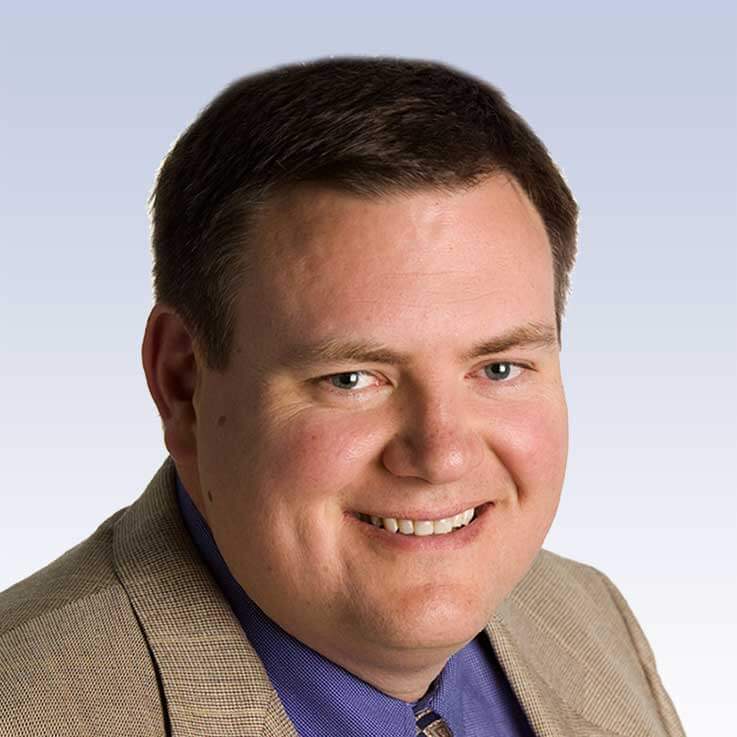 Tim is the Founder and Managing Partner of PivotNorth Capital, an early-stage venture capital firm based in Palo Alto, CA focused on disruptive innovations in computer science. Tim is currently investing PivotNorth's third fund.
Tim has created over $7B of market cap as a VC and operator. Prior to founding PivotNorth, Tim was a partner and GP for 12 years at Sequoia Capital and US Venture Partners. During Tim's operating career, he helped build C-Cube Microsystems from a startup into a publicly-traded leader in digital video, and at Tandem Computers he helped design Tandem's flagship Everest server line. Tim is co-author of three issued US patents.
Tim received a B.S. in Electrical Engineering from the University of Notre Dame with High Honors, an M.S. in Electrical and Computer Engineering from Stanford University, and an M.B.A from Harvard Business School with Distinction.
Make your brand marketing more impactful
See how our software & data can make every brand dollar count, now
more than ever.