Brand and Tactic-Level Portfolio Analytics
Marketers and publishers can now optimize media tactics across all campaigns and brands at once. Upwave's Portfolio Analytics suite is a true breakthrough in measurement.
While a campaign-level view helps answer campaign-specific questions, brand marketers often need to look across campaigns at a macro level in order to make big-picture planning, budgeting, and optimization decisions. Upwave's Portfolio Analytics enables advertisers to compare results across an entire portfolio of brand campaigns in one single view.
Strategic, portfolio-wide decision-making is finally made easy with our Portfolio Analytics Suite. Brand marketers can now view and compare the performance of media strategies (channels, audiences, media formats, ad units, publishers, targeting types, etc.) across any set of campaigns they choose.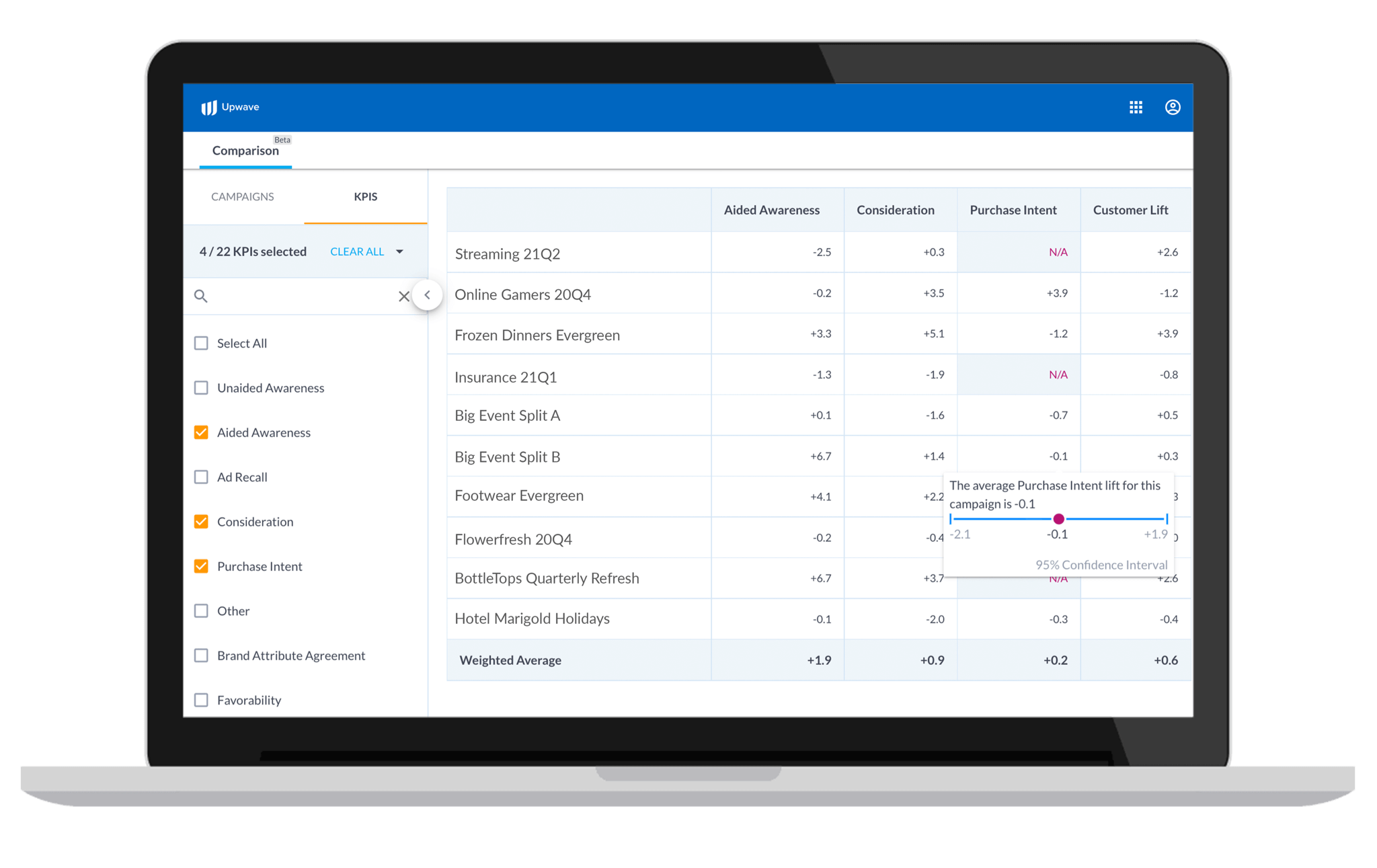 Watch Portfolio in Action
Check out our Expert Update from Upwave and learn how you can use Portfolio Analytics across all of your campaigns.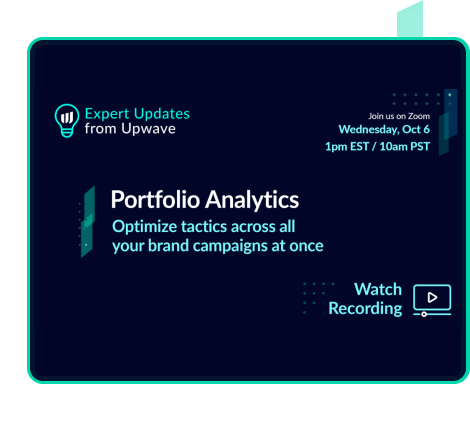 Read about Portfolio Analytics
Read the latest on our blog to learn more about all the different ways marketers can leverage Portfolio Analytics to make better brand-building decisions.