What's New:
Understand Incremental Reach | Deduplicated Cross-Media Reach
Measuring Linear TV alongside other channels like Digital, OTT, CTV, and Addressable TV is even more powerful with deduplicated reach metrics.  Upwave's platform now automatically factors in audience overlaps when calculating unique reach and penetration metrics.  Deduplicated reach gives you a view into the incremental reach delivered by a channel, whether that's as broad as the whole campaign or as granular as a specific tactic and target audience.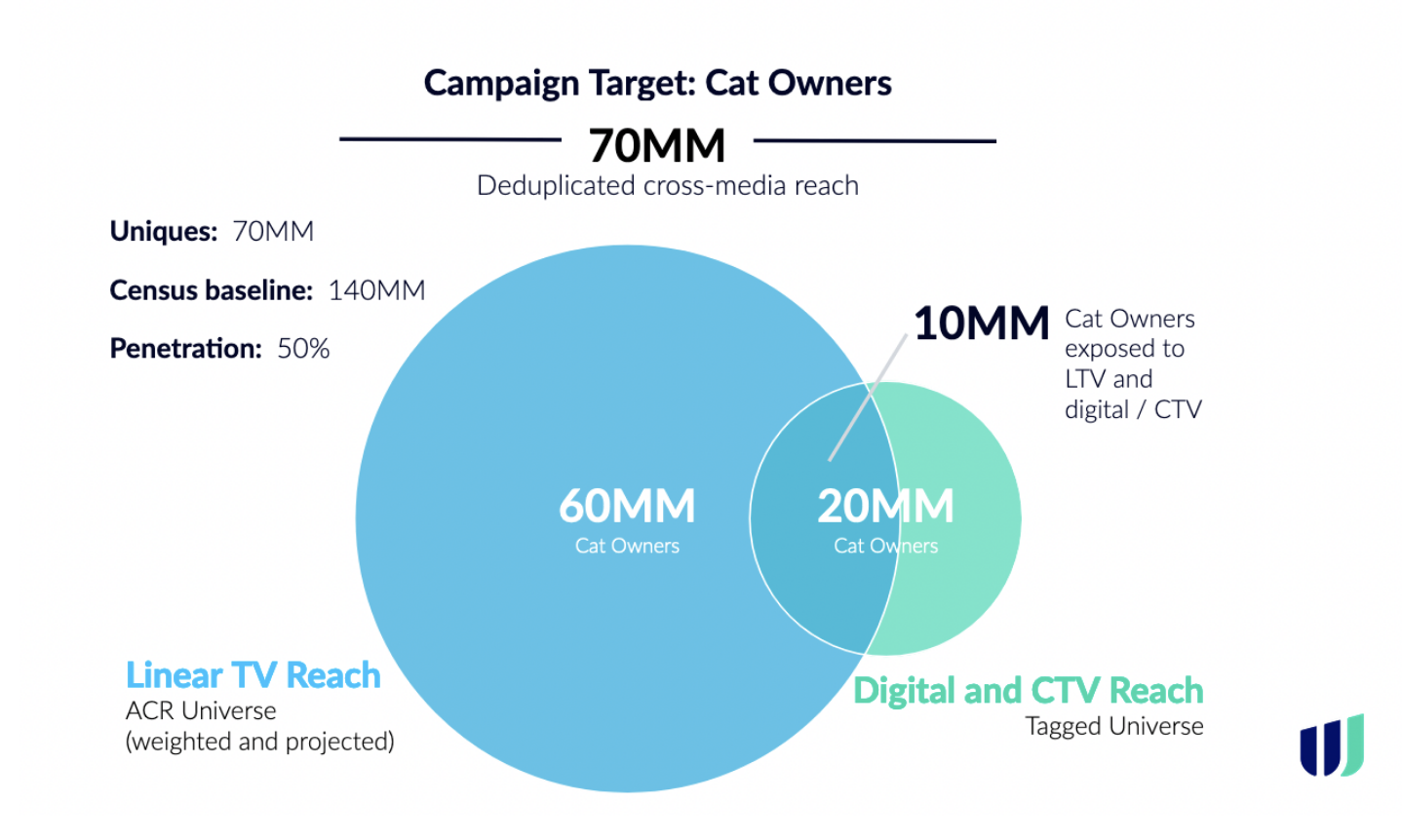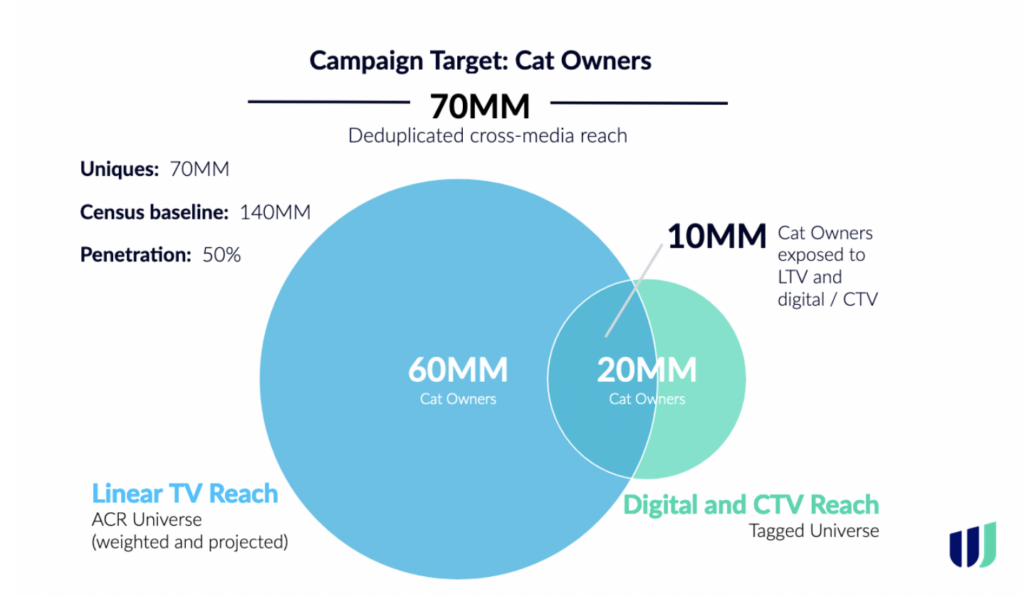 Reach…AND Frequency
Just like uniques and penetration metrics, Upwave customers can now understand average frequency for any combination of cuts and traits–not just demo proxies.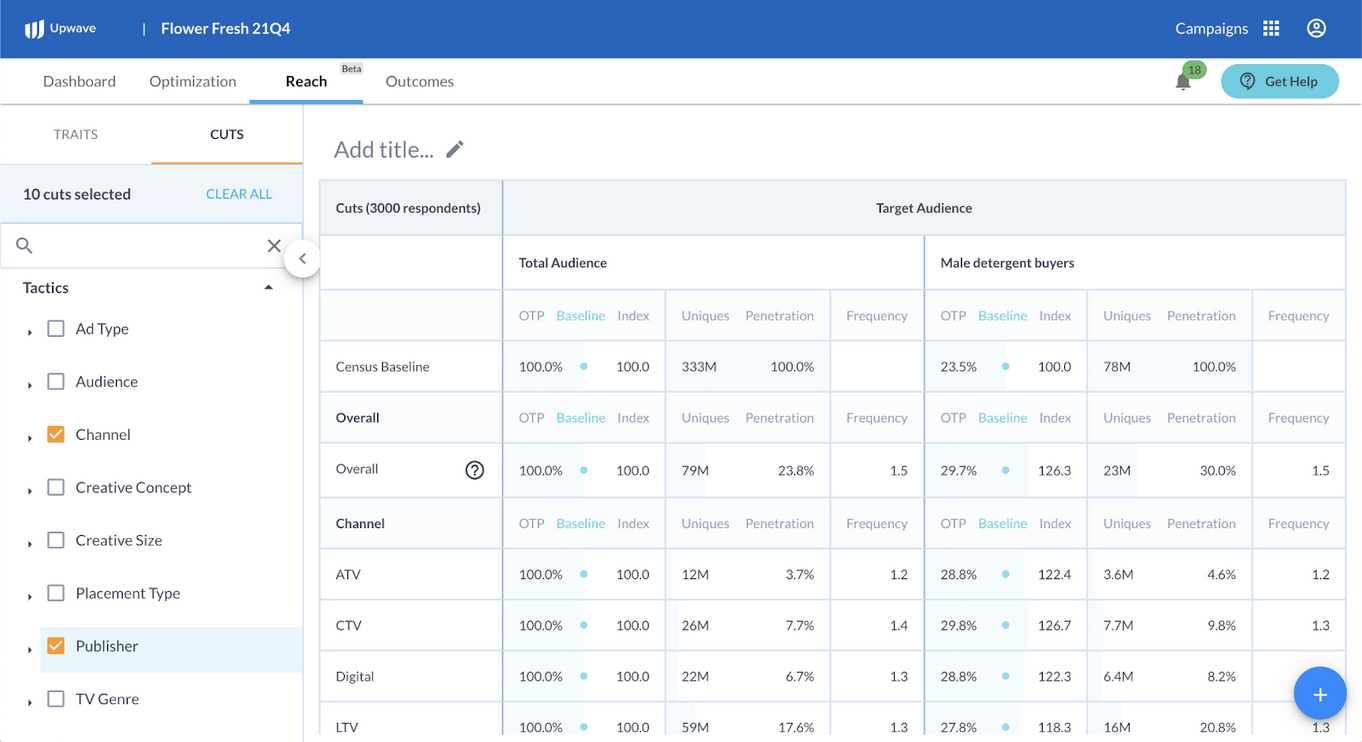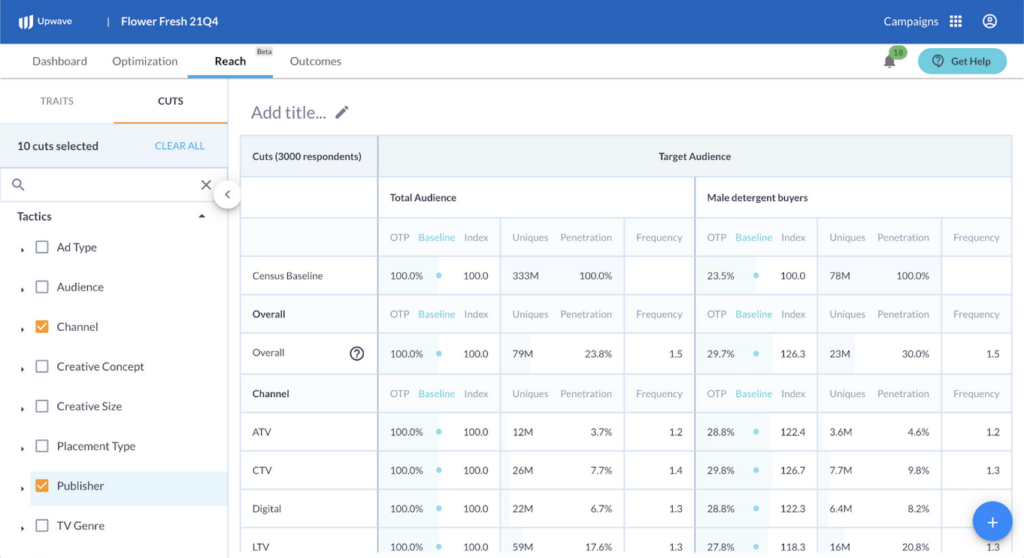 Campaign Performance at Your Fingertips | Automated Campaign Summaries (Beta)
Summarizing campaign performance is time-consuming – you need to invest time in analyzing data, exploring results, expressing insights, and formatting tables or charts.
We're harnessing groundbreaking automation to make downloadable top-line campaign summaries just a few clicks away.  On any completed campaign, click Automated Campaign Summary, choose a file type (PPTX or PNG) in the preview window, and click download.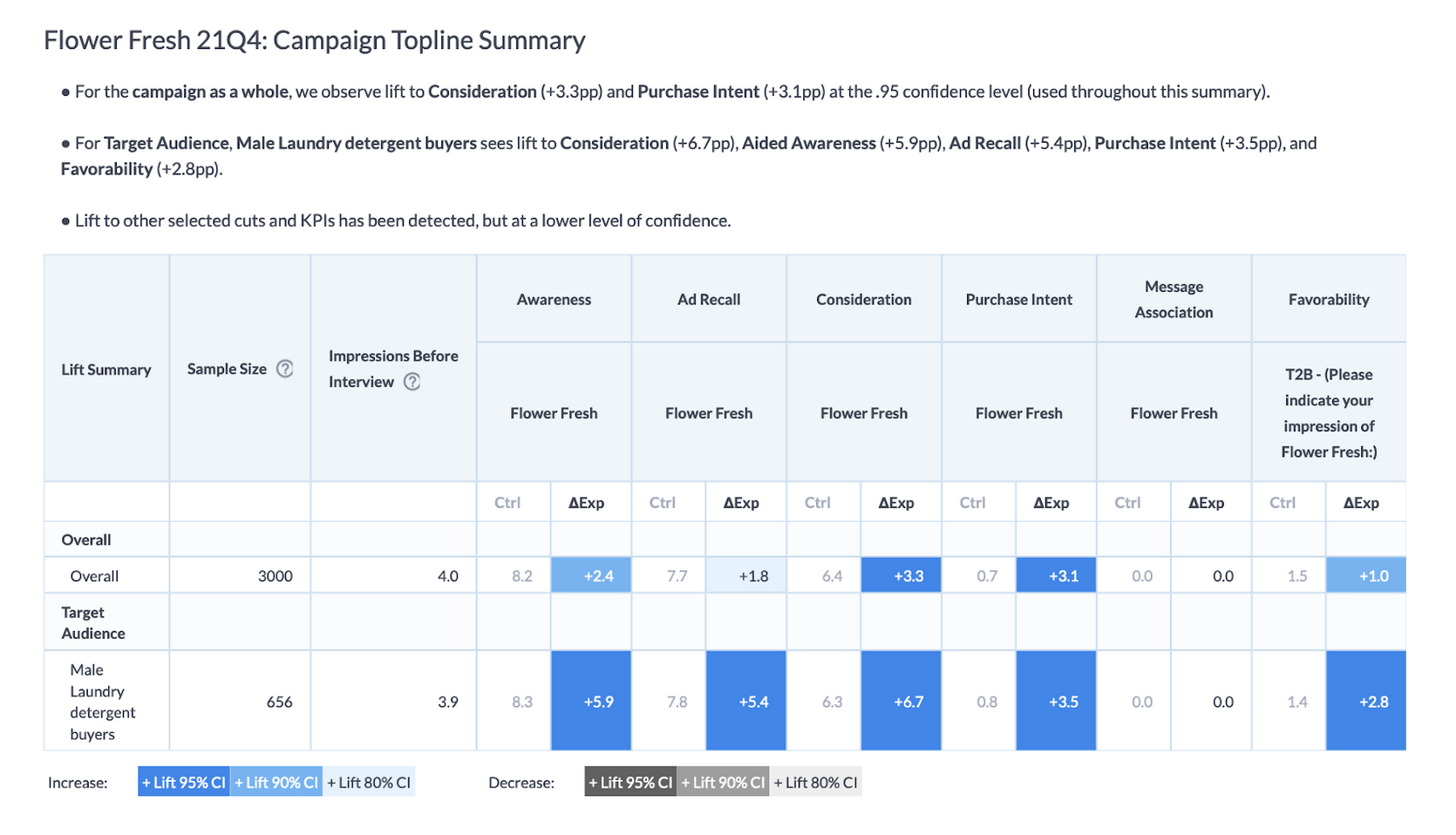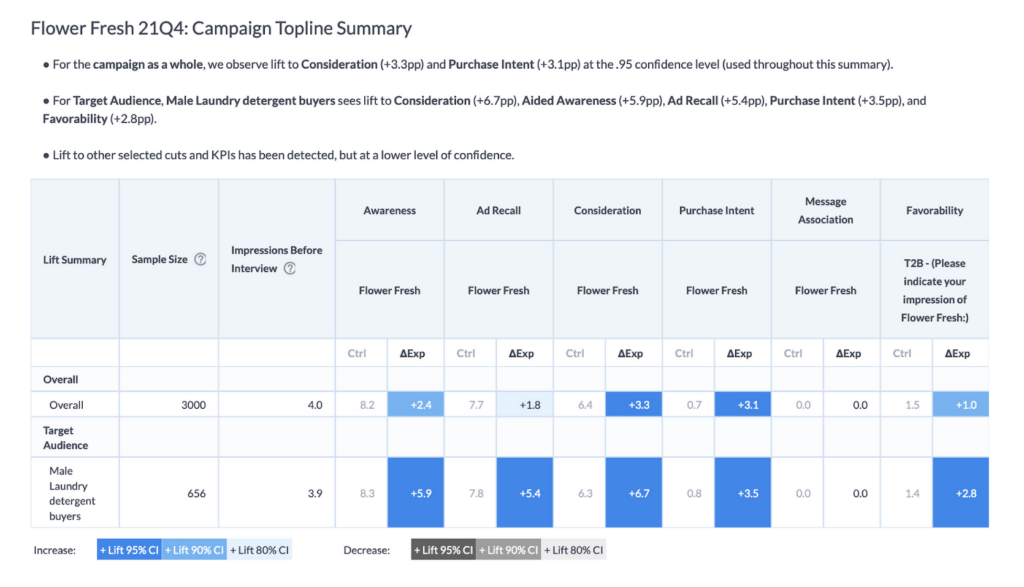 Upwave's platform automatically synthesizes campaign performance in the context of your campaign's objectives, your tactical bets, and target audiences, helping you to speak to your learning agenda.  And it gives you easy-to understand yet statistically accurate interpretations in succinct, natural language so you can change your analytical focus from "what" to "so what."
Save Time and Resources | Campaign Counts by Tactic Benchmark
When benchmarking performance for portfolios of campaigns and tactics, it's valuable to understand how many campaigns' results were included in the weighted average.  You no longer need to count rows of campaigns and tactics – a campaign count is now visible directly in the portfolio table.