What's New: Expert Tips
Our new Expert Tips button embeds Upwave's knowledge base directly in our platform, to put information at your fingertips whenever you need it.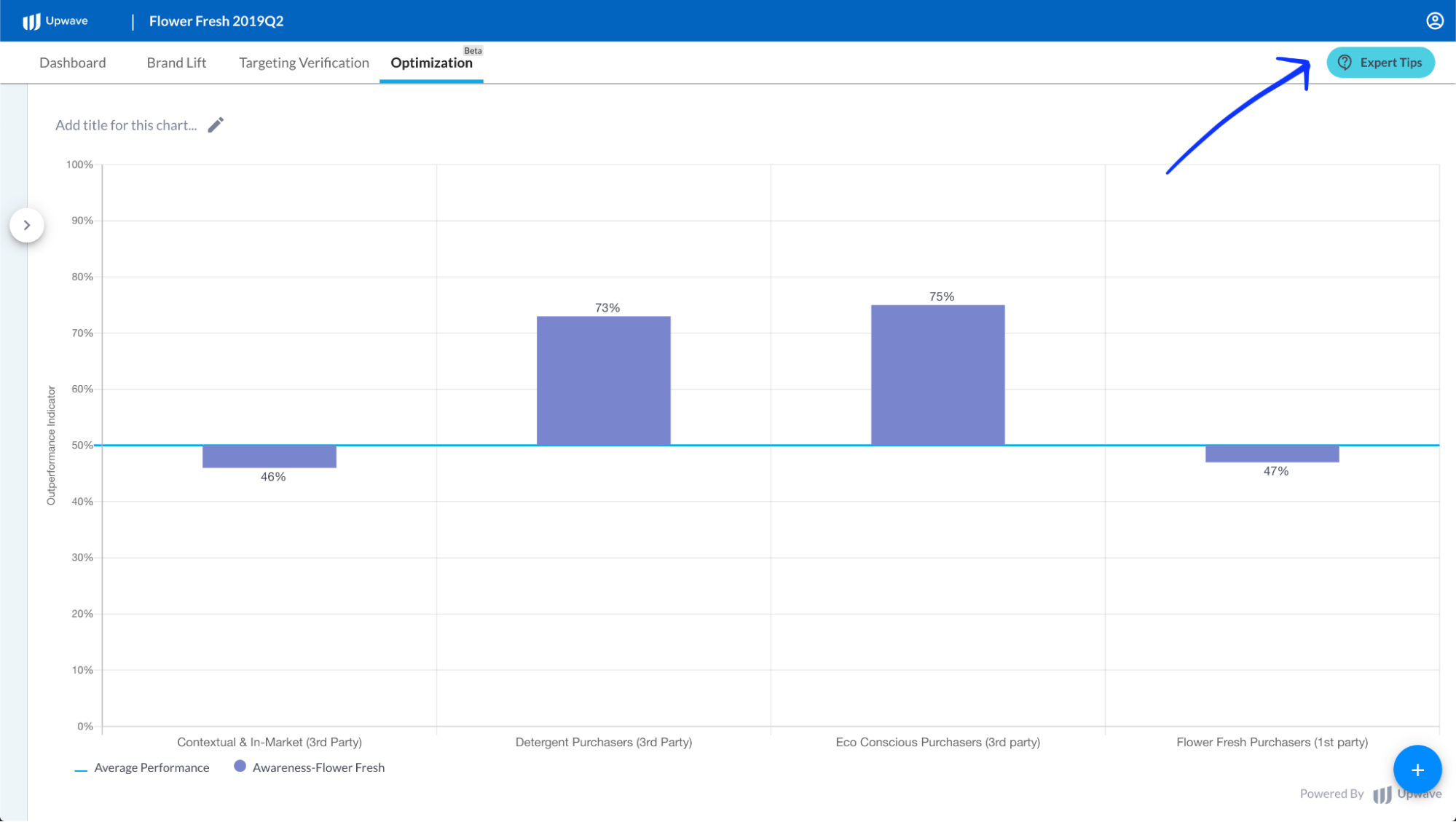 Click on the Expert Tips button to view articles related to the page you're on, or use keywords to search the knowledge base directly.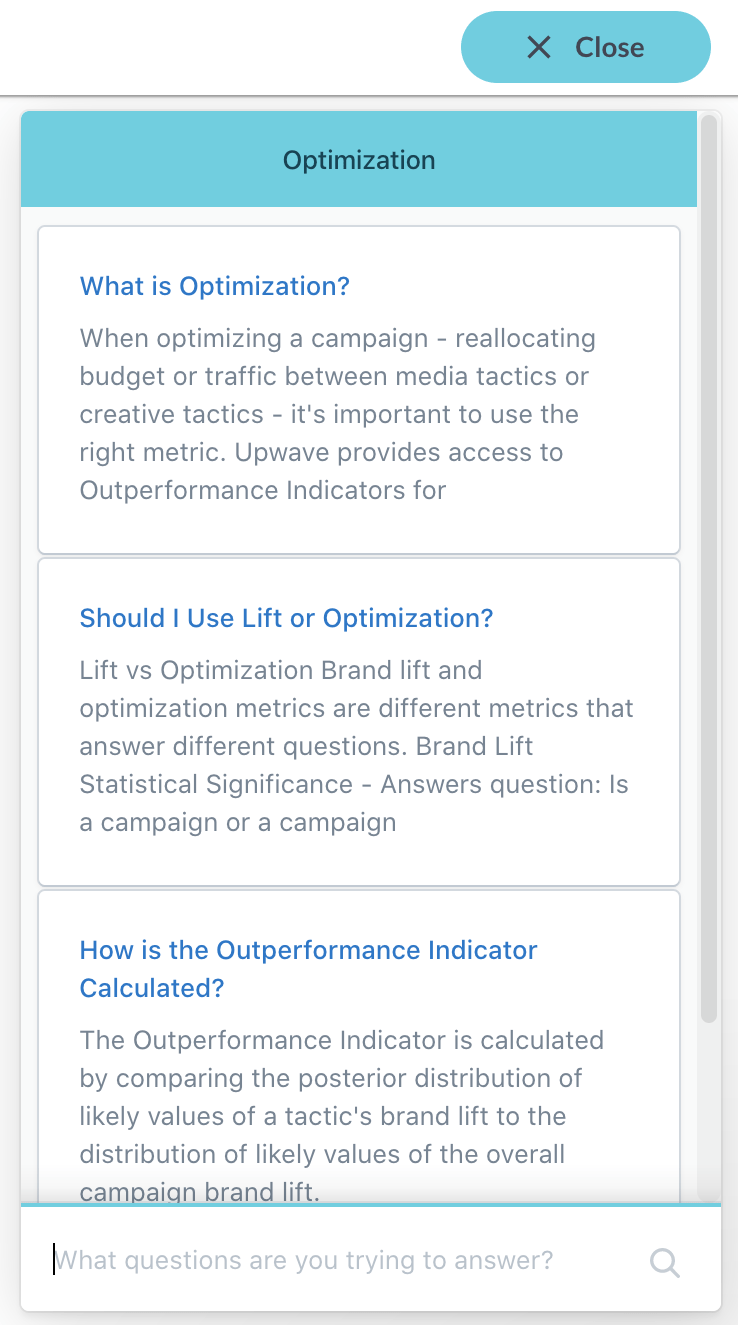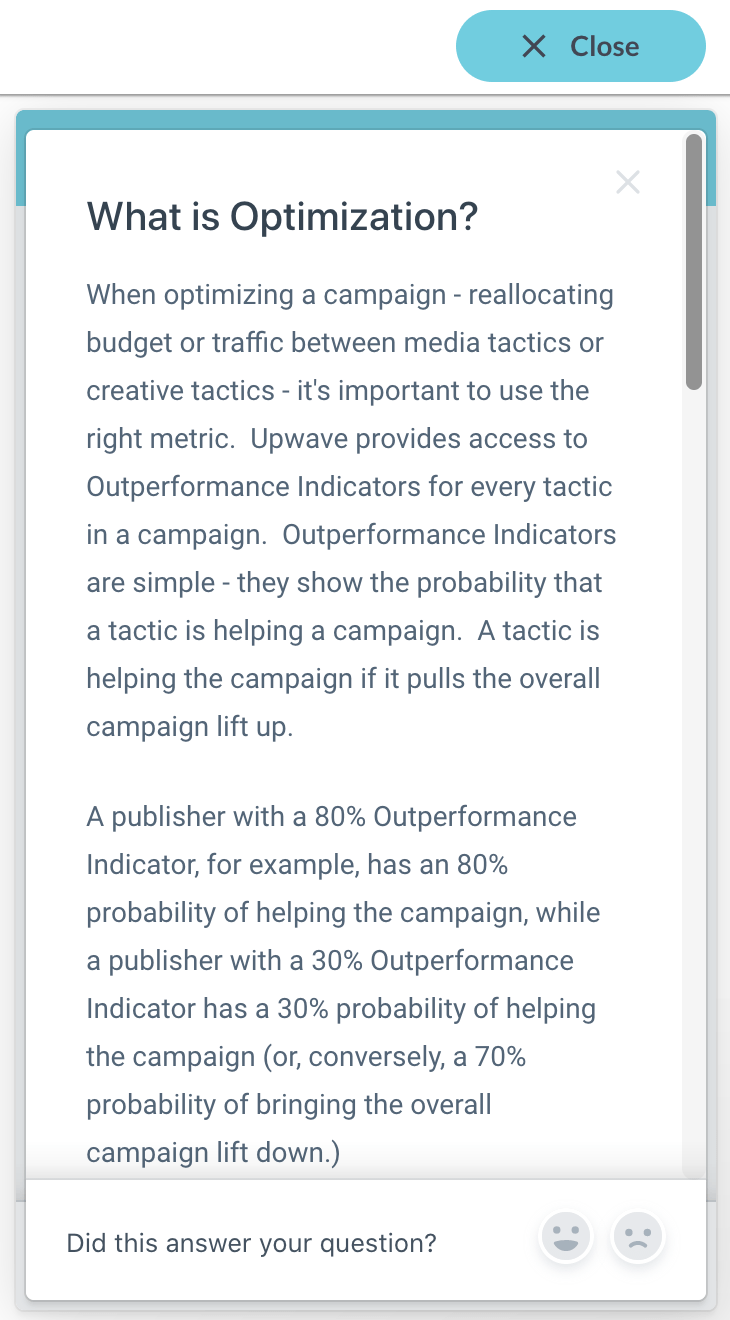 Primary KPI Chart Defaults
Brand lift and optimization visualizations now default to your campaign's primary KPI!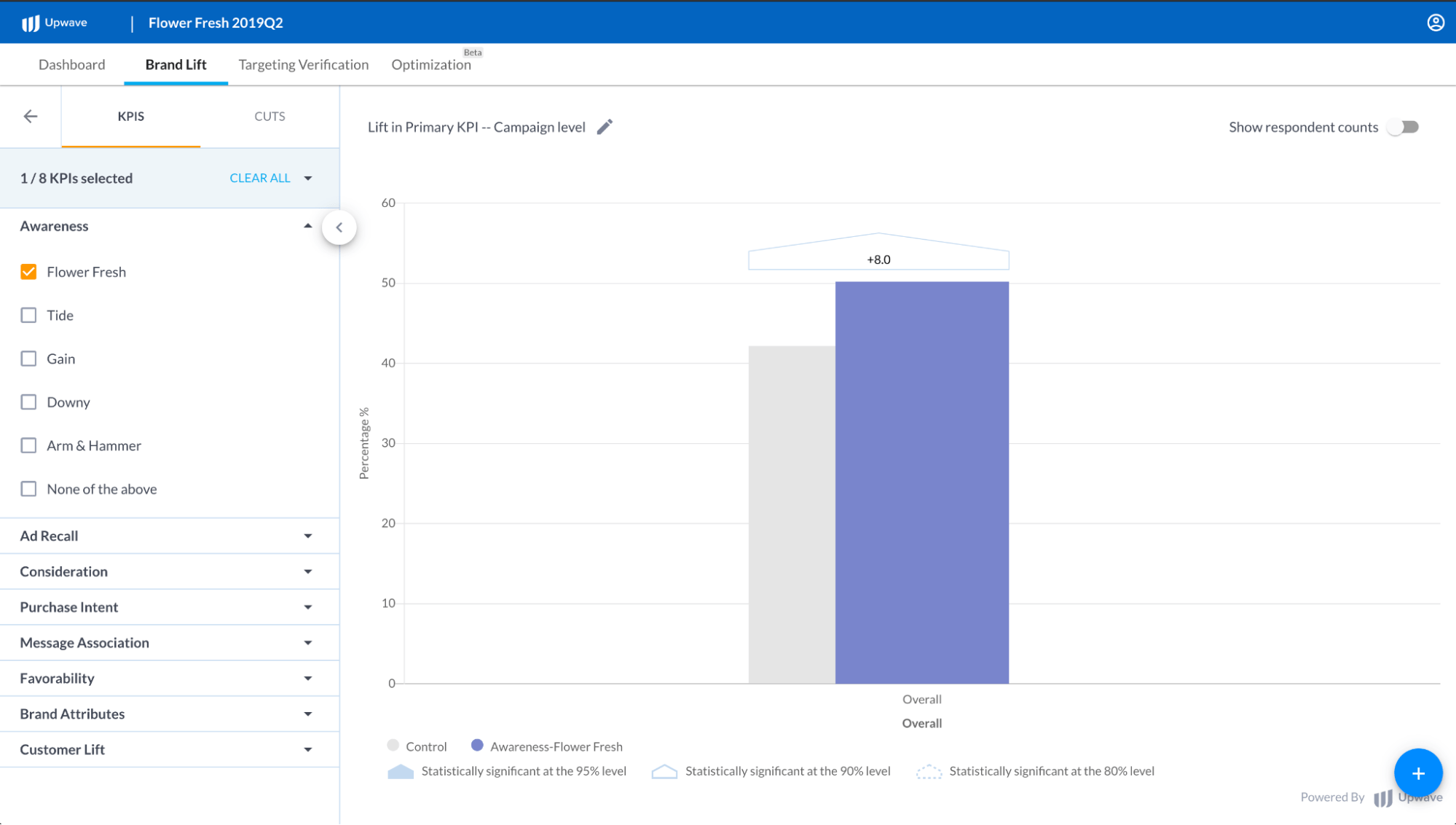 In the brand lift tab, charts, trends, and tables can all default to your primary KPI; in the optimization tab, charts.  
Soon, you'll be able to configure your primary KPIs and other objectives directly when setting up your campaign.  For current and past campaigns you can contact your Upwave customer success team for help.