What's New: Optimization Tab
Traditional brand lift reporting displays multiple metrics – observed lift, statistical significance – that can each tell a different story, making it hard to know how to interpret and act on insights mid-campaign. The response from research statisticians is generally to wait until determinations of statistical significance can be made with confidence, which is generally at the end of a study. This need to wait for statistical significance is a common roadblock to optimization of campaigns towards brand outcomes.
But marketers shouldn't have to wait to optimize, when there is clearly data available. The problem is that statistical significance, while it answers one important question, doesn't answer the question being asked during optimization.
Upwave's
Outperformance Indicator
is designed precisely to simplify campaign optimization. This new metric answers the question: How likely is it that this tactic is helping the campaign (pulling the campaign average up)?
Found in the new
Optimization Tab
, marketers use this metric to directly compare media and creative tactics.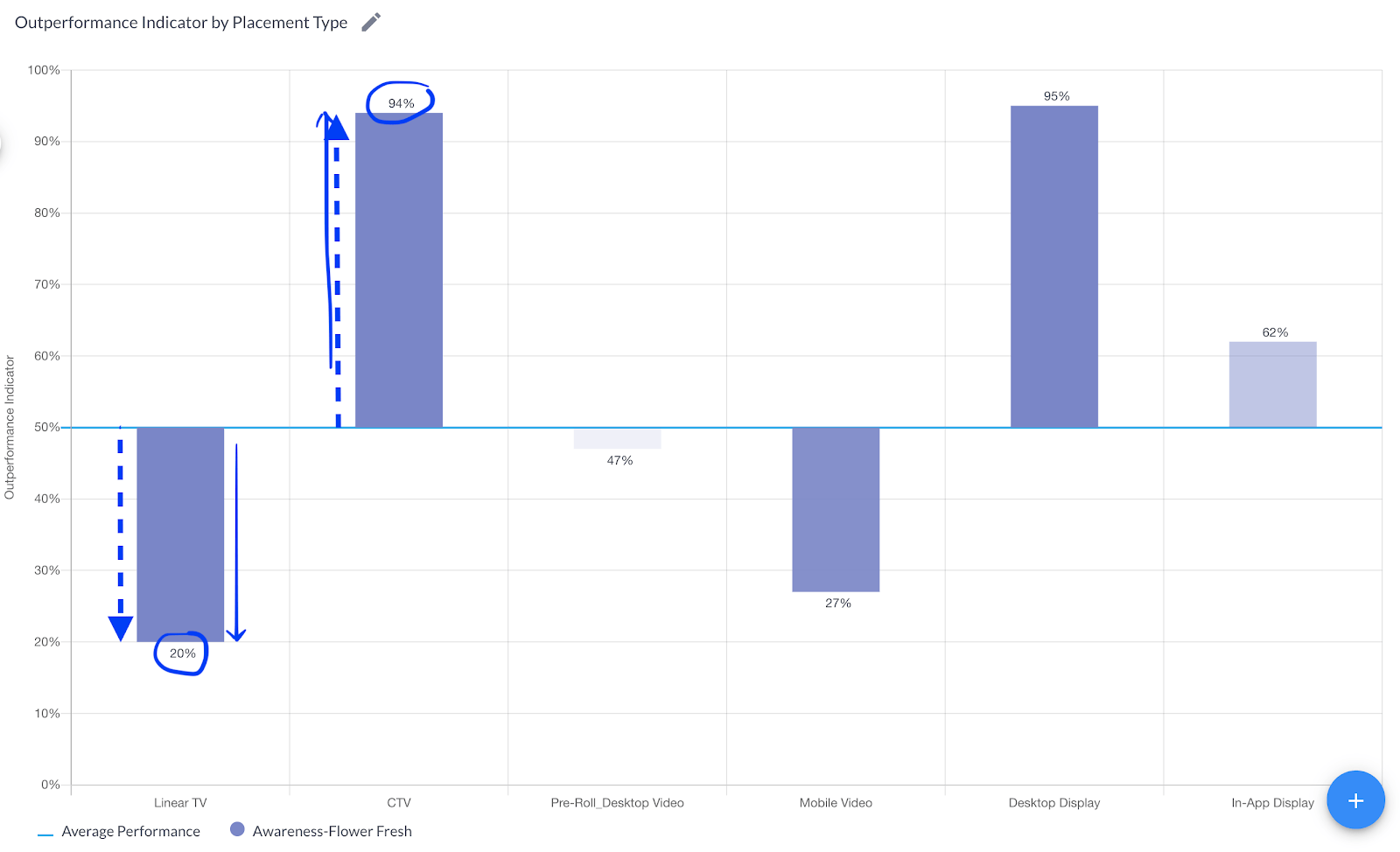 Unlike statistical significance, the Outperformance Indicator can be evaluated and acted on continuously throughout the campaign. Rather than wait for a threshold, marketers can make optimizations proportionate to the Outperformance Indicator of a tactic.
Marketers are using the Outperformance Indicator to modify bid factors in their DSP weekly, to adjust weights in creative rotation weekly, and to shift budget between audiences and media partners. Publishers are using the Outperformance Indicator to optimize inventory for an advertiser throughout a campaign.
Have more questions? Consult the inline knowledge base available from within the Optimization Tab.
Census Baseline
Upwave's Targeting Verification metrics help customers to understand whether they're reaching the intended target – demographic, geographic, behavioral, or mixes thereof – and how much leakage they're experiencing.
Depending on the target – for example, women age 25 to 54, primary shoppers for household supplies, SMBs that need new POS systems – targeting accuracy can vary widely. So how do you judge whether in-target performance is strong or weak?
We've added a
Census Baseline
to the
Targeting Verification Tab
. Now you can conveniently index any of your audiences' traits against a national, census-representative baseline, which Upwave interviews alongside every campaign we measure at no additional cost. No need to use clumsy proxies or guesstimates from syndicated data.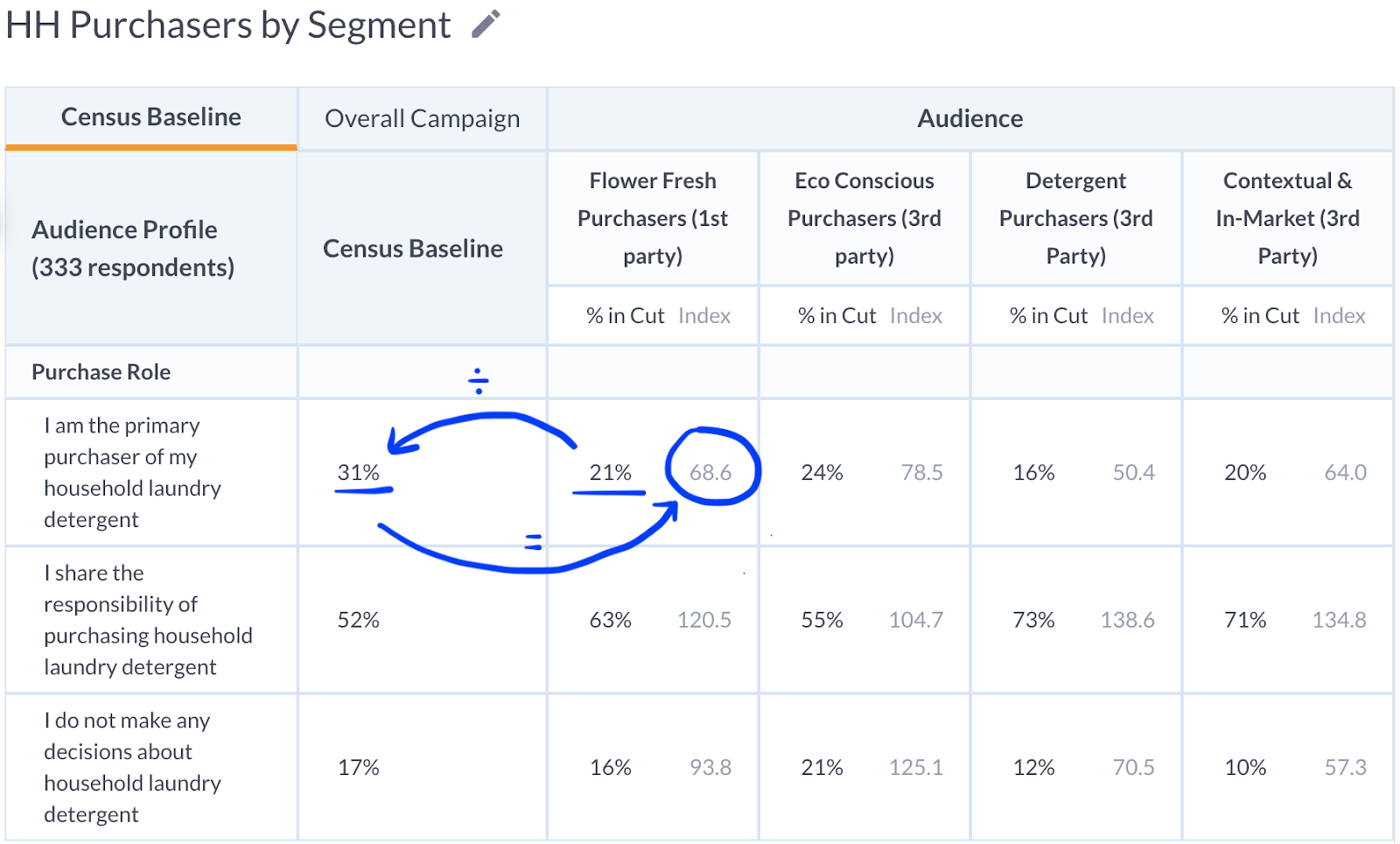 Contextualize audience composition and targeting accuracy for every trait you measure, at no extra charge.
Centralized Campaign Setup
Easy-to-use campaign setup tasks are now accessible in one, convenient location – the campaign card on the Upwave home page.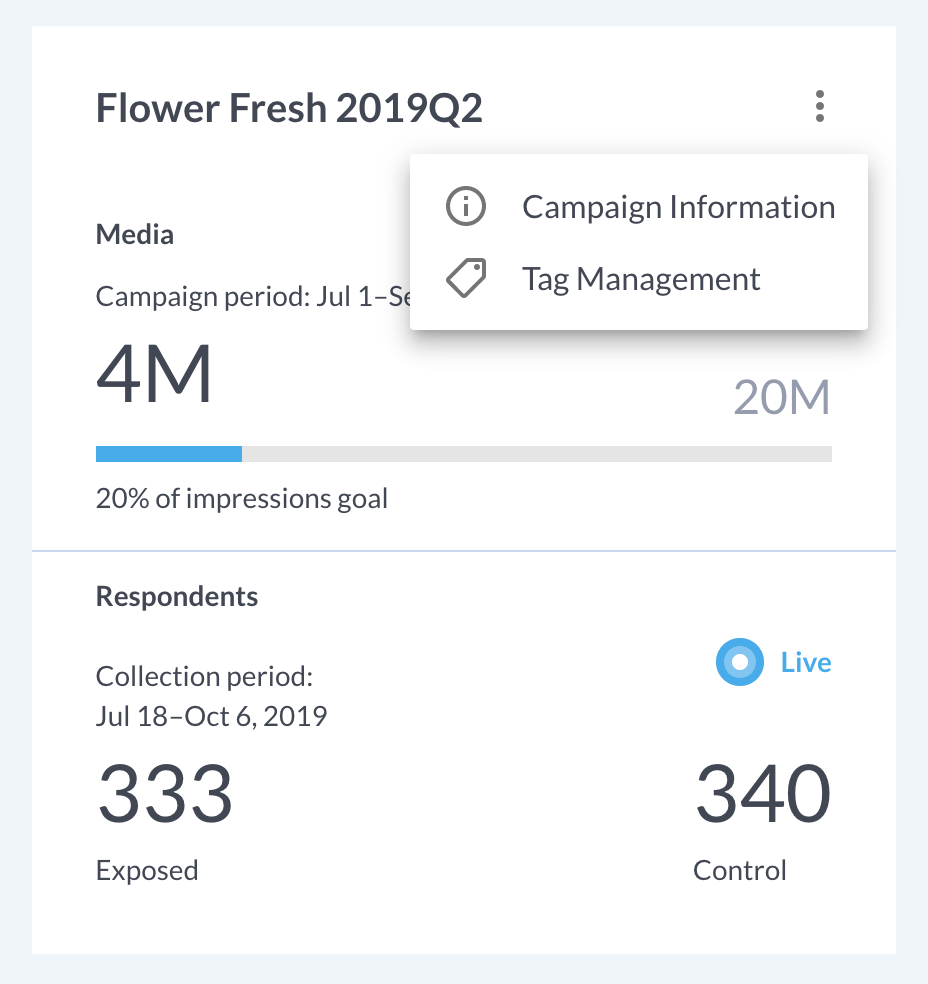 Click the ellipsis menu at the top right of the campaign card to edit and view Campaign Information and to download tags.