What's New: In-Dashboard Support
Have a question you'd like to ask before you forget it?  Need help with something but don't want to fire off another email?  You can now get support from Upwave directly in your dashboard!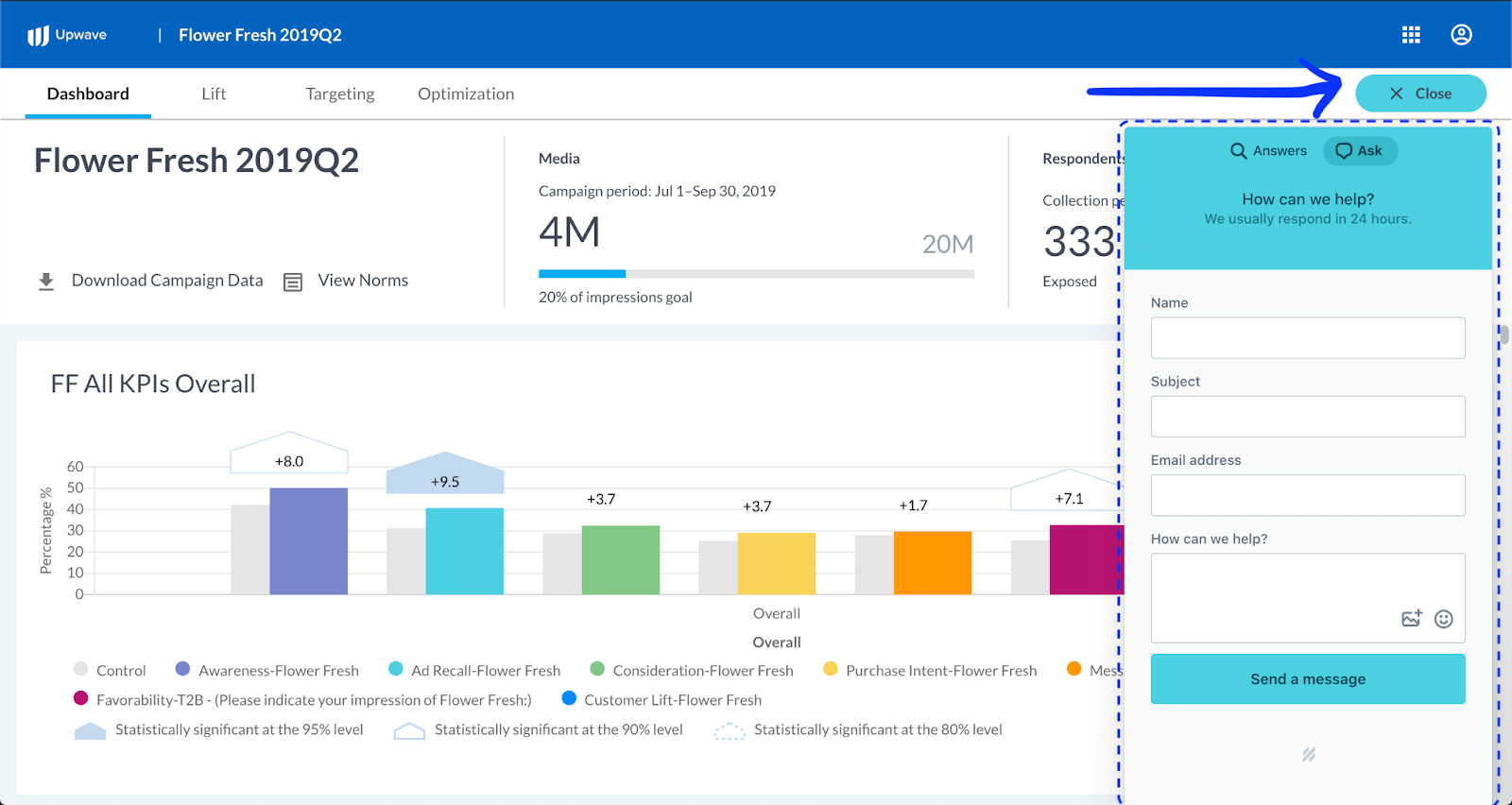 Click any Expert Tips button in your dashboard, switch from 'Answers' to 'Ask' at the top of the pane, and let us know how we can help.  You can ask any question, from how to interpret metrics to unexpected dashboard behavior to feature requests.

Campaign Objectives & Targets 
Everything required for same-day campaign measurement setup, from tags to interview questions, is dynamically generated based on campaign details you provide in the Upwave platform.  Interview questions are now dynamically customized and generated based on the information you provide in the Objectives & Targets form.  
The days of tracking campaign information with research consultants in Google Docs and long email threads are over.  Simply click the Campaign Setup ellipsis menu in the top right of the campaign card to provide this information directly in the dashboard and let automation do the rest. Save what you know along the way and let your colleagues contribute too with the Save and Exit button before submitting. Designate your primary objective here, so charts in your Lift and Targeting tabs default to what's most important!