Upwave Product Updates
Campaign Checklist
Stay on top of what you need to do to keep your campaign measurement moving!  Now, Upwave's platform surfaces critical tasks for your team, like downloading tags, scheduling ad server reports, and mapping tactics, giving you easy access anytime you need it.
Scroll through to-dos for all your campaigns—pre-launch, live, and even completed —right in the campaigns overview.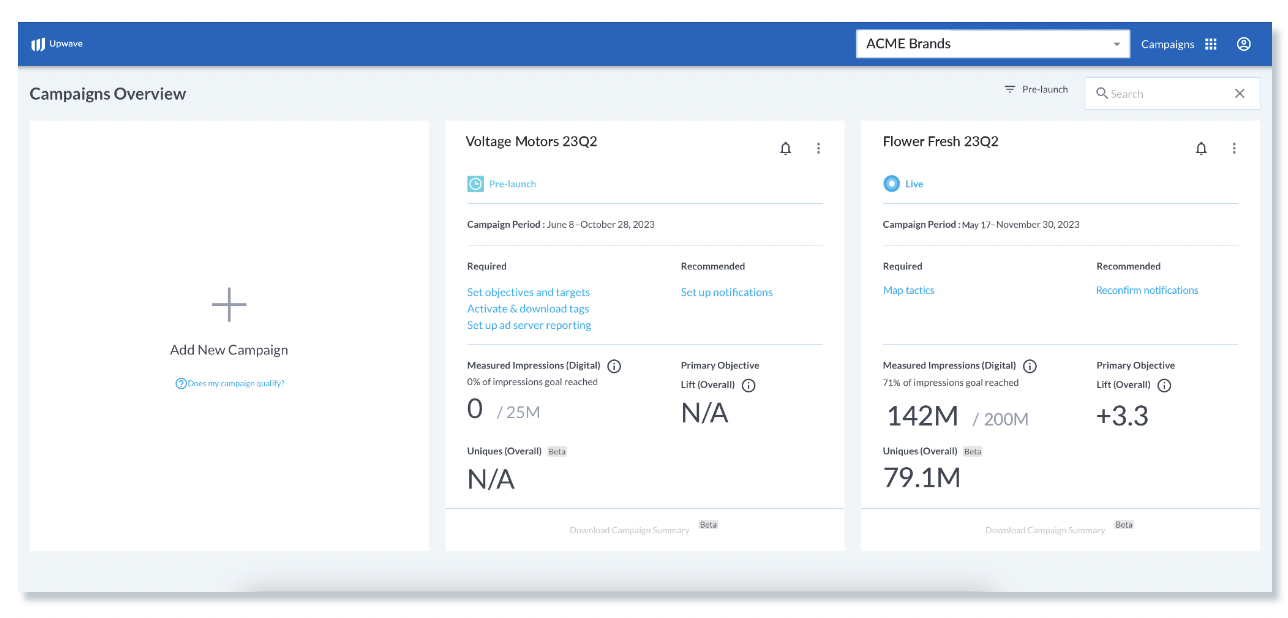 Hover over a task to see what needs to be done, and click on a task to navigate to where you can complete it.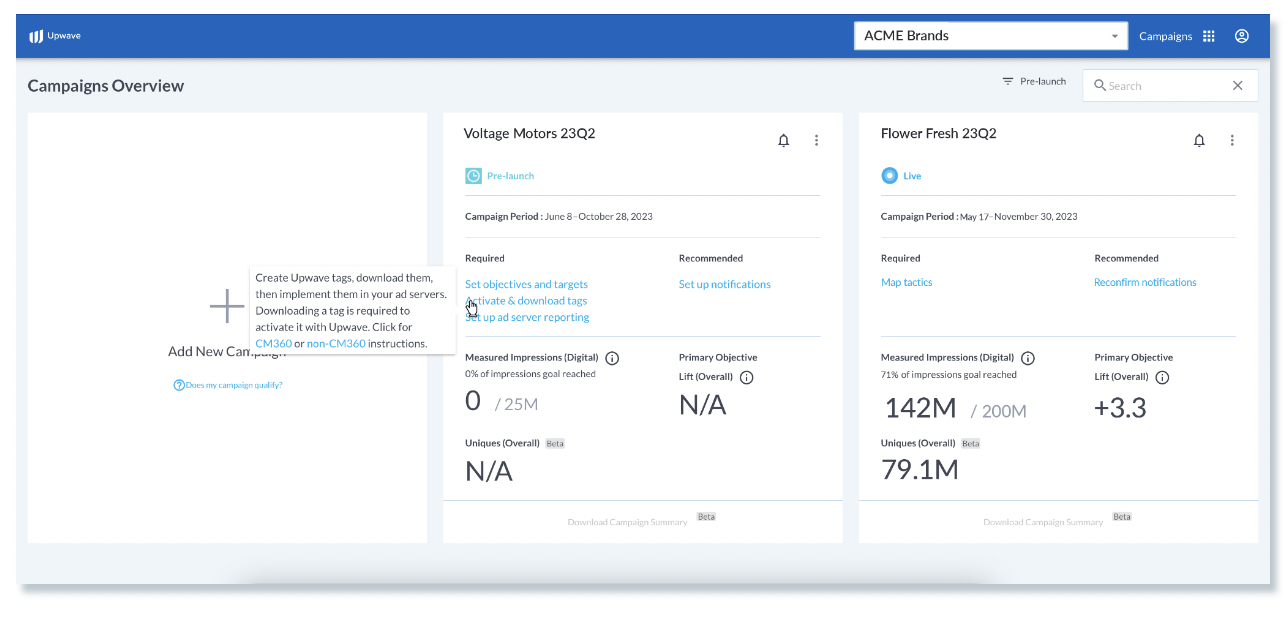 Once completed, tasks disappear so you don't have to worry about them again. You can also see tasks in the dashboard tab of individual campaigns.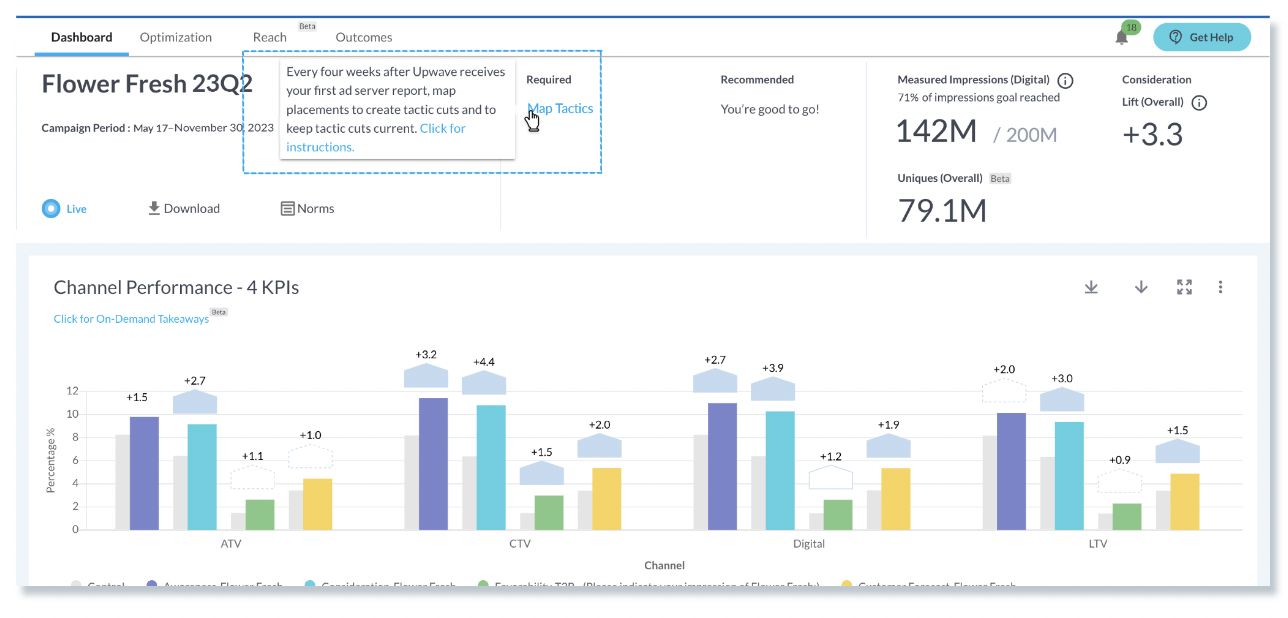 The Upwave platform also recommends tasks that are best practices, like setting up notifications, updating tactics, and keeping end dates current so you can get the most out of your Upwave measurement.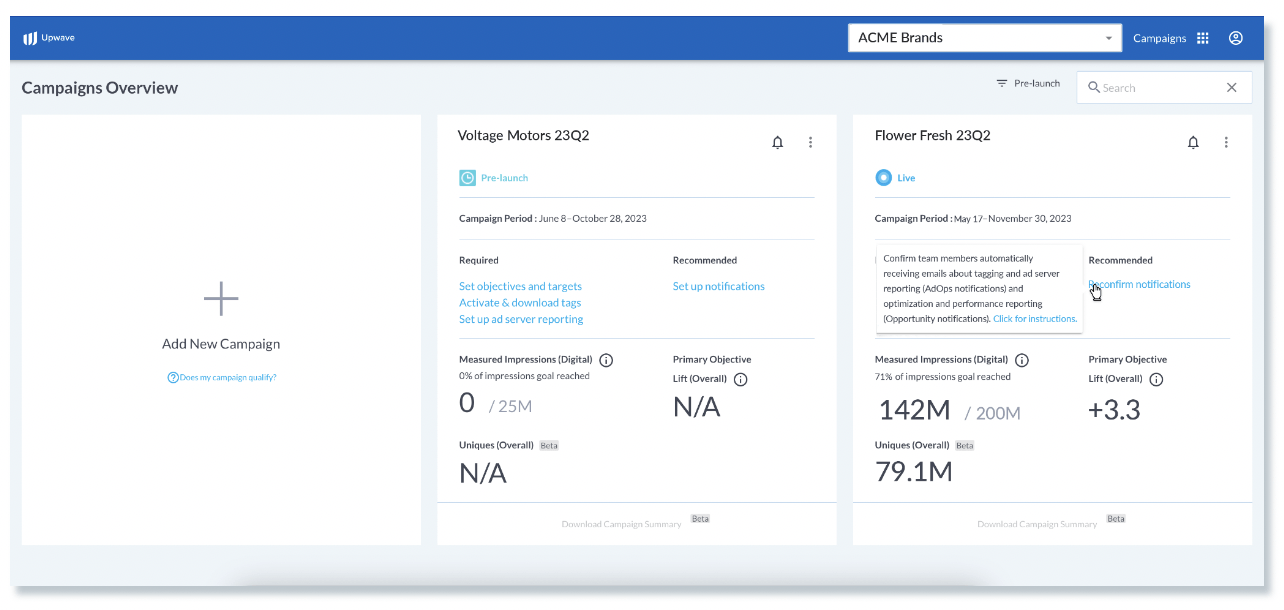 Checklists are yet another way Upwave uses automation to make measurement easier, faster, and more reliable for you!