What's New: Campaign Uniques for Person-Level Reach
Campaign Uniques are unique individuals reached via Digital, CTV or Addressable TV campaigns.  (Linear TV is not yet included in this figure and will be added in the near future.) Upwave users can now see Campaign Uniques for their campaigns at-a-glance in Campaigns Cards and in the Campaign Dashboard.
Campaigns Cards: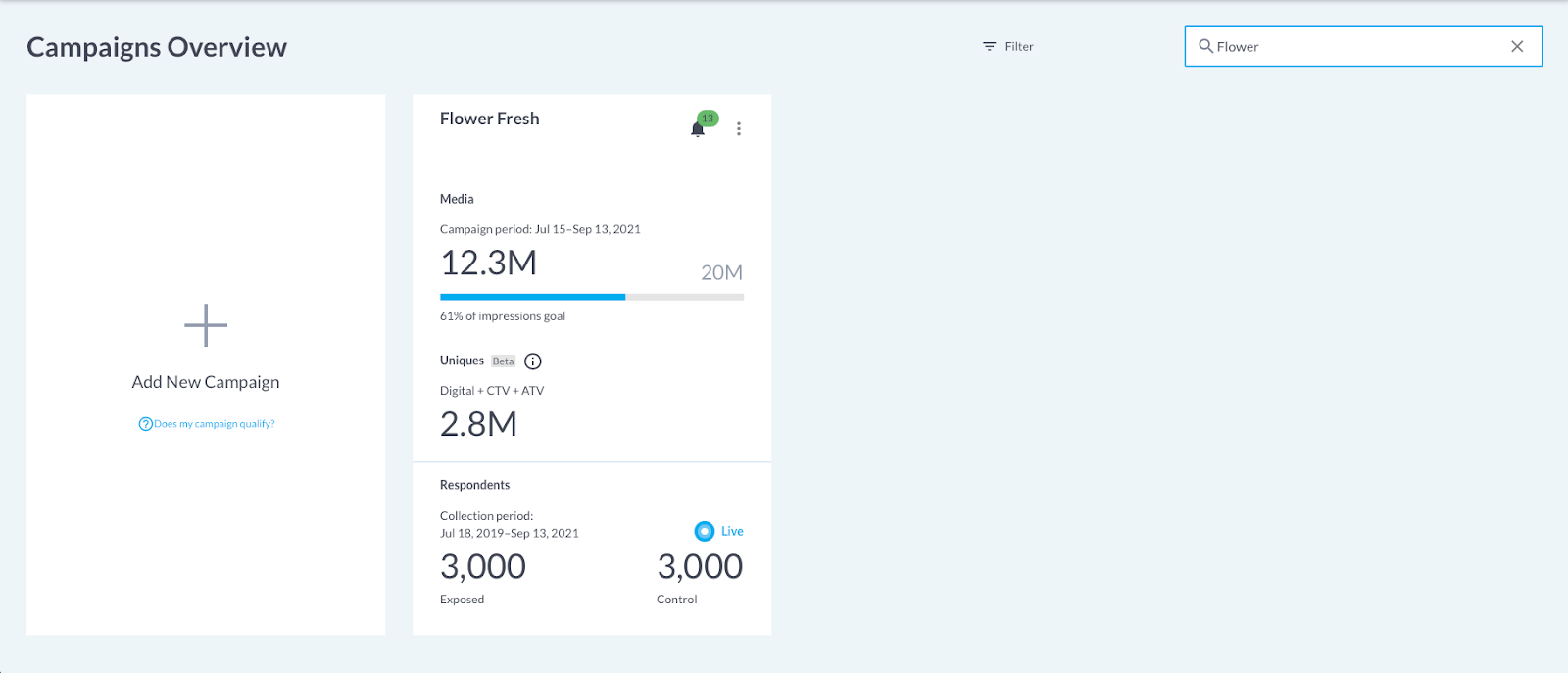 Campaign Dashboard:

Filter & Archive Notifications
Users can now filter Notifications based on outcome type, and archive them as they go, to reduce clutter in the Notifications feed.


"Overall Results Available" Notifications
Upwave users no longer have to wonder when their Campaign(s) have started to show Overall results, they can get notifications in-app and/or sent directly to their inbox as soon as results are available! When users opt-in to Notifications, they will now automatically get notified as soon as the Overall Cut for their Campaign(s) has reached the minimum Exposed/Respondent threshold for their Campaign(s).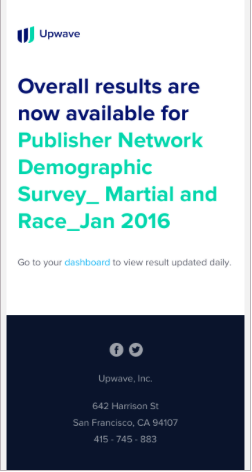 Placement Mapping Assessment:
Upwave is working to simplify placement mapping.  With the new Mapping Assessment, users no longer have to struggle with placements that are missing delimiters.  After keying in your DCM Campaign ID, click Mapping Assessment to see if all placements have the same number of delimiters and, if not, how many inconsistencies there are, so you can fix them in DCM to simplify placement mapping.