Upwave Product Updates
Accessing Questionnaires Made Easy
You can now conveniently access your questionnaire directly from the platform. A new 'Approve questionnaire via email' checklist task on your campaign card or dashboard tab reminds you when a questionnaire is pending approval in order to launch your campaign. Click on the task to review and approve your questionnaire draft.
Accessing Tactic Mapping Made Easy, Too
Now, you can access your tactic mapping document directly from Upwave's UI. When your campaign's tactics need to be mapped or refreshed, checklist tasks on your campaign card or dashboard tab remind you and can be clicked to open the Tactic Mapping page.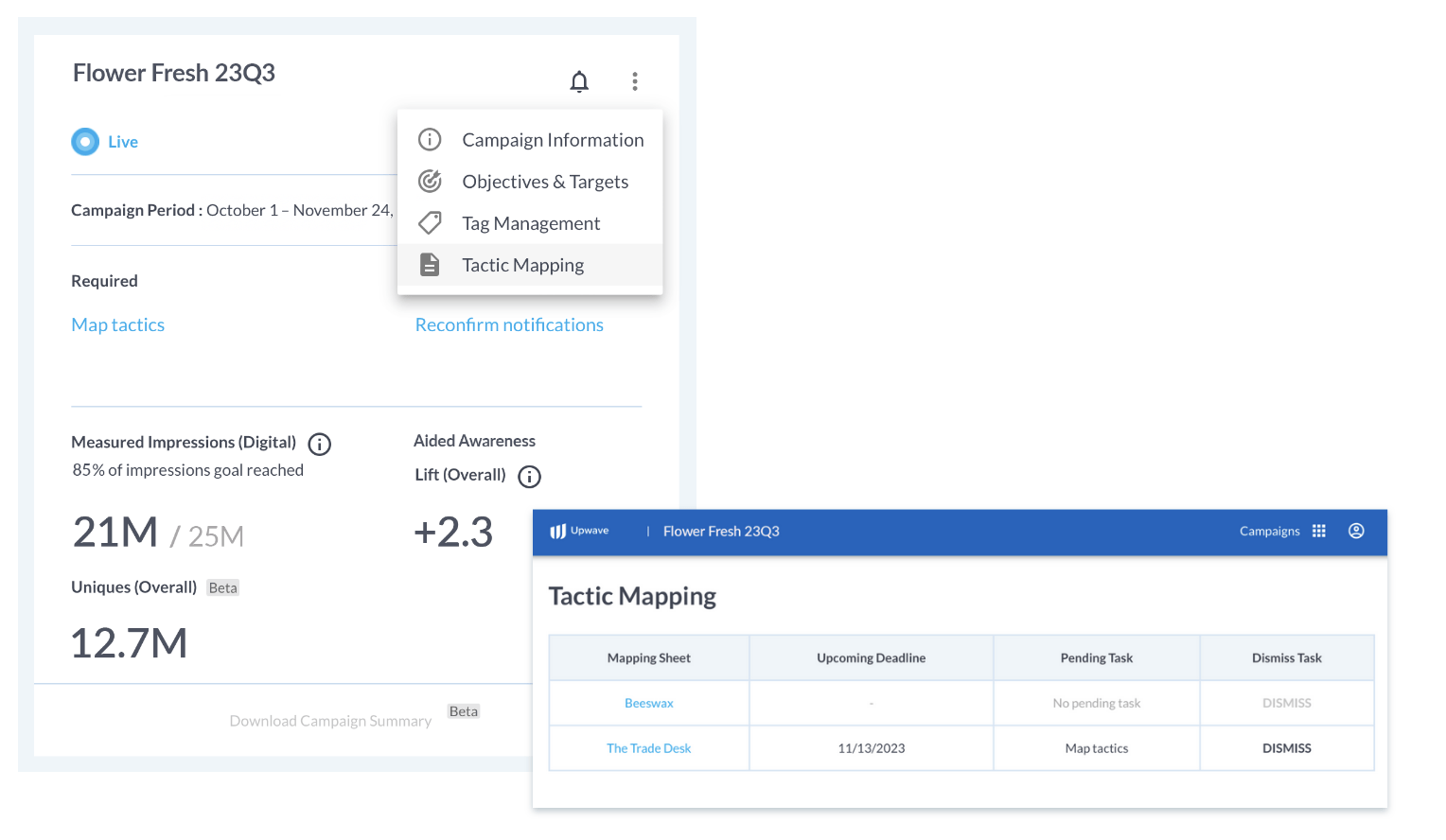 Click a task or the "Tactic Mapping" option on the ellipsis menu to reach the Tactic Mapping page, which provides links to tactic mapping documents for each tagged media platform as well as upcoming deadlines and pending tasks which you can mark complete.
Toggle Between Outcomes and Optimization
Easily toggle between Brand Outcomes and Brand Optimization charts for the same selection of KPIs and Cuts by clicking the "See in" link in blue at the top of your chart to get the most out of both. 
Statistical significance indicator styles are now enhanced for visibility.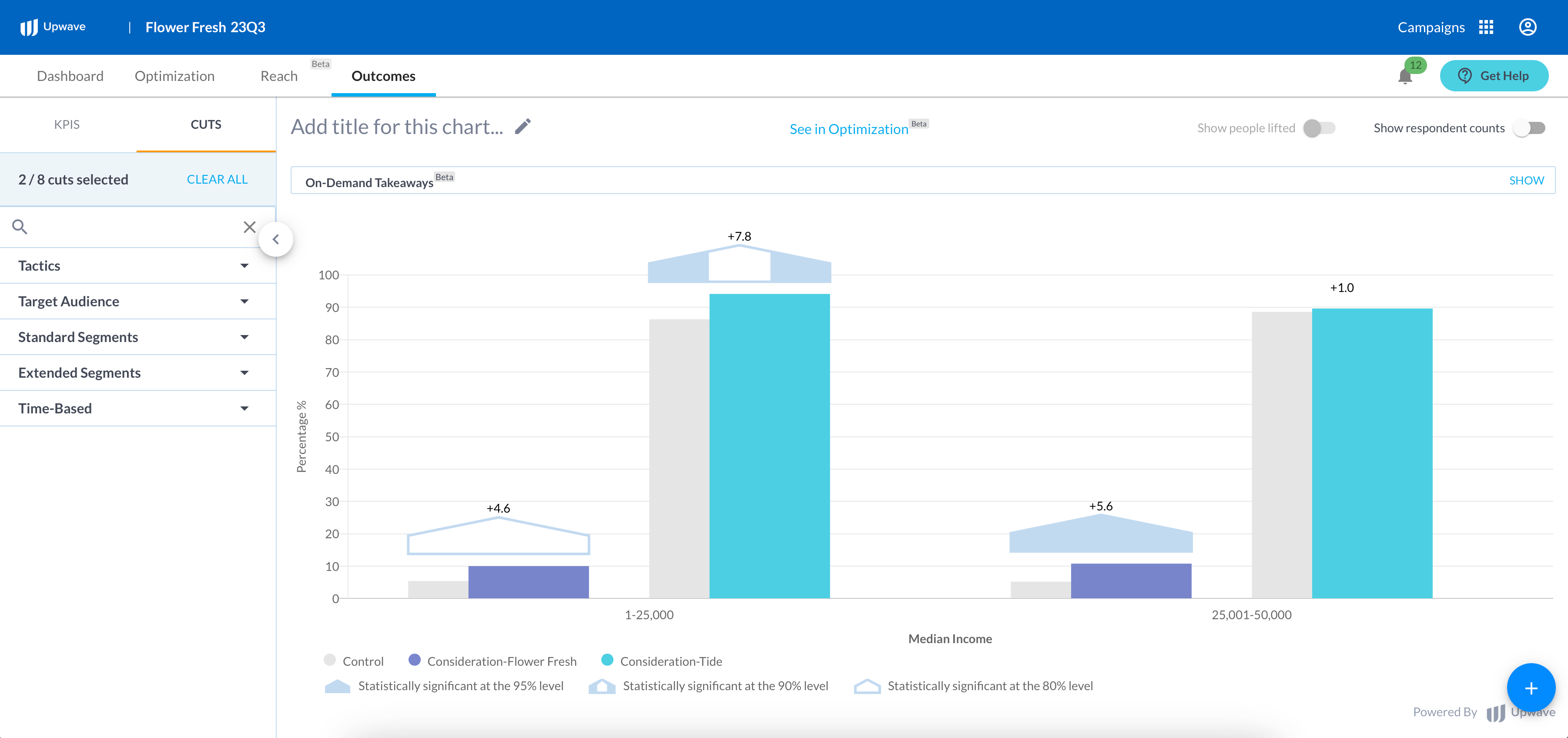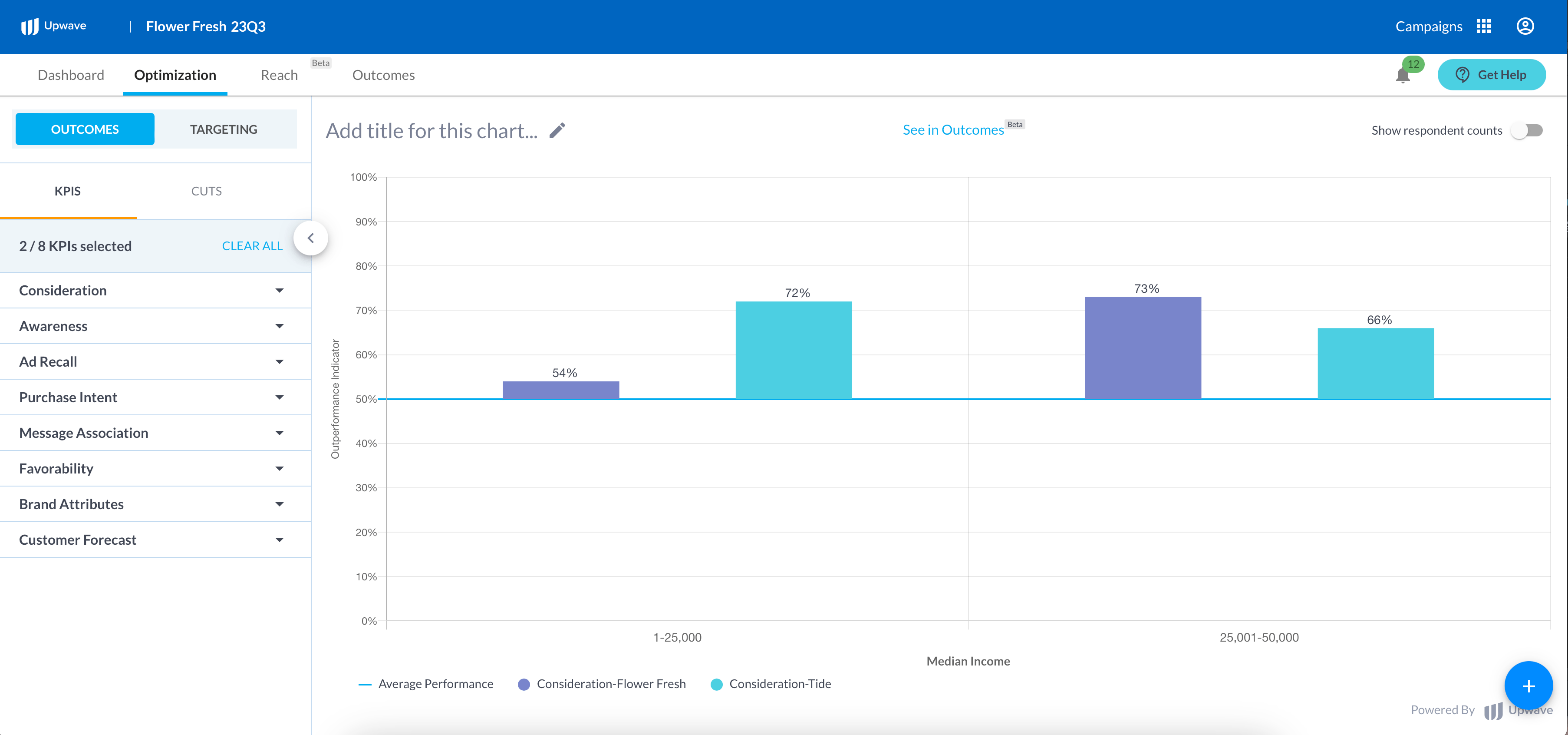 Improved Linear TV Cuts
Data engineering improvements enable more linear television respondents sooner, so you can be confident when measuring cross-channel as well as pure-play LTV campaigns.
DMA-level Geo-Targeting
The Objectives & Targets form now includes easy-to-access documentation on the 210 DMAs in the United States available as geo-targets.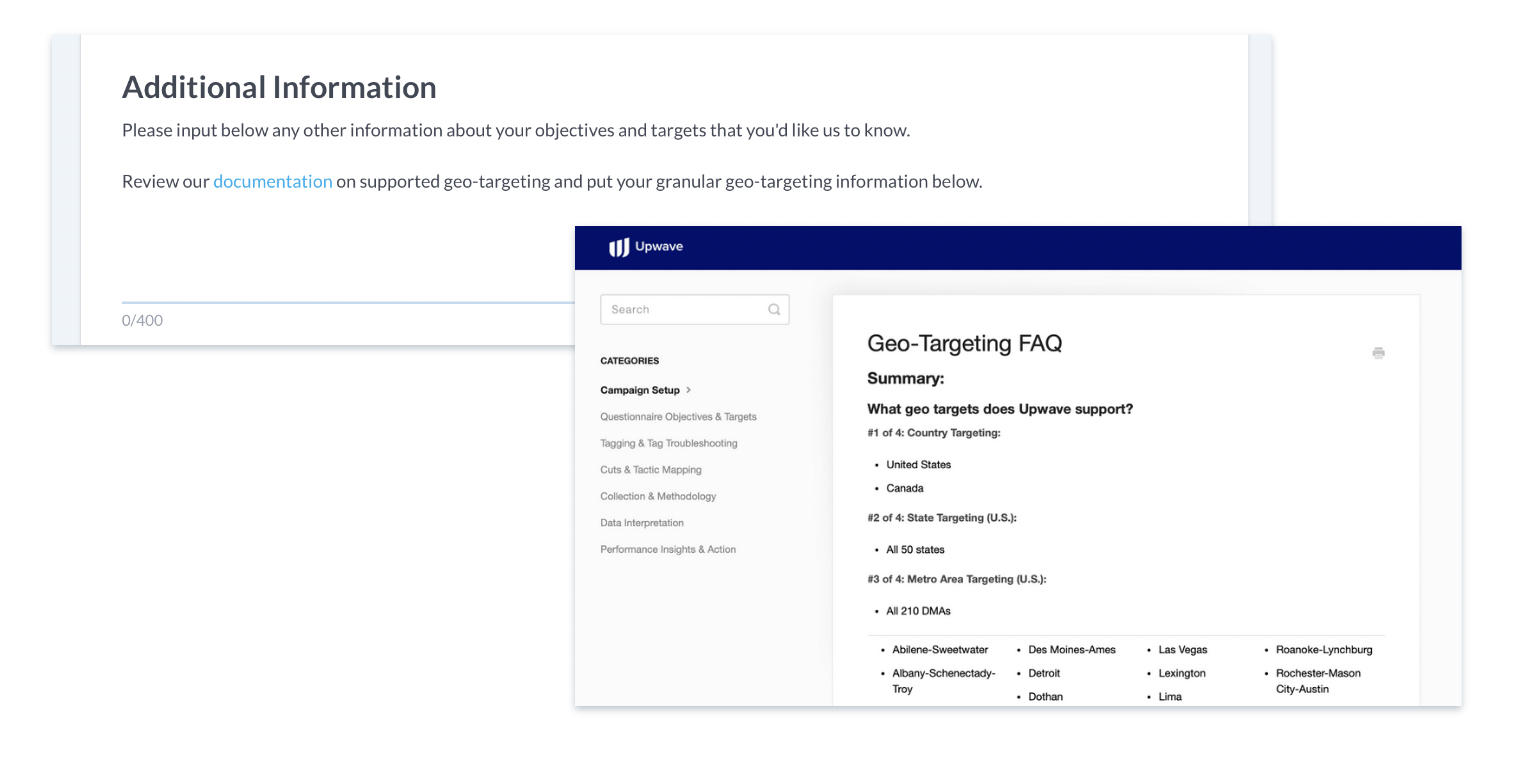 More Reminders to Set Up Reporting
The sooner you set up your ad server reports, the earlier you can monitor discrepancies and map tactics for your campaign. Access instructions when you click to activate and download a tag, on expert.upwave.com, or via the Get Help button.