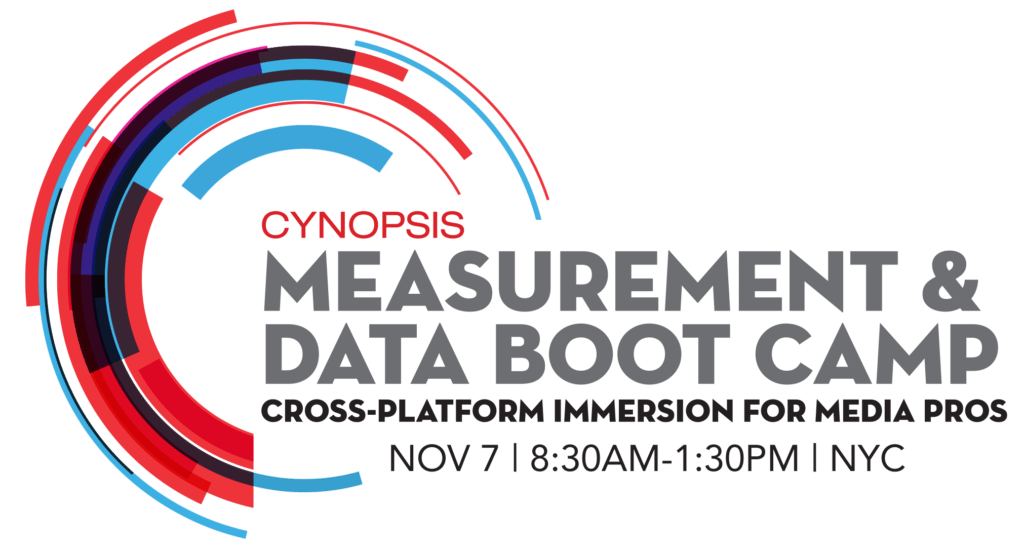 Upwave was invited to teach at the upcoming Cynopsis Measurement & Data-Boot Camp in New York on November 7th. Our VP of Measurement, Jon Stewart, will be conducting a workshop titled "Maximizing your Programmatic Buy". Measurement leaders from WPP, Facebook, Viacom, and Publicis will participate in this day-long event to build the essential, muscular foundation around how digital media is bought, sold, and measured.
Our session details:
Maximizing your Programmatic Buy
Programmatic media buying means that it's easier for buyers to identify and evaluate their audiences across platforms, and easier for sellers to deliver the audiences that their clients want. But there's still lots of murky water in the programmatic world that can lead to misspent money and lousy ROI. That's why you need to attend this session.
Takeaways
Current best practices for the programmatic ecosystem
How to Assess your buy
How to Optimize the campaign
How to Evaluate results, from initial impression to conversion
To learn about Upwave's Ad Measurement solutions, please contact us.