At Upwave, not only are we focused on having an impact on brand advertising–we also make sure to have an impact on our community, internally and externally — especially in a remote work world. 
With teams that are working across different countries, time zones and cultures, we know how important it is for Upwavers to feel connected. So how do we achieve that, you might ask? Let's take a look at some of the fun Upwavers have had the last few months.
First up was the hottest event to date (literally) as we hosted our own "hot ones challenge," which you may be familiar with from the successful YouTube series by the same name. Ten of our teammates stepped up to try some of the hottest sauces on the planet, gathering in San Francisco and participating in their homes from across the globe–in front of other Upwavers in the virtual audience, making it our best attended event so far in 2022! We discovered that not only do Upwavers love the heat, but that ice cream makes the best hot sauce chaser to cool down. What doesn't work? A hoppy beer! 
Upwavers also enjoyed themselves during other events like a Thai Cooking Class, Family Feud, Brewing Chai Tea, Just Add Magic Show with magician David Martinez, and our St Patrick's Day Happy Hour. Check out some outtakes below!
Hot Ones Challenge: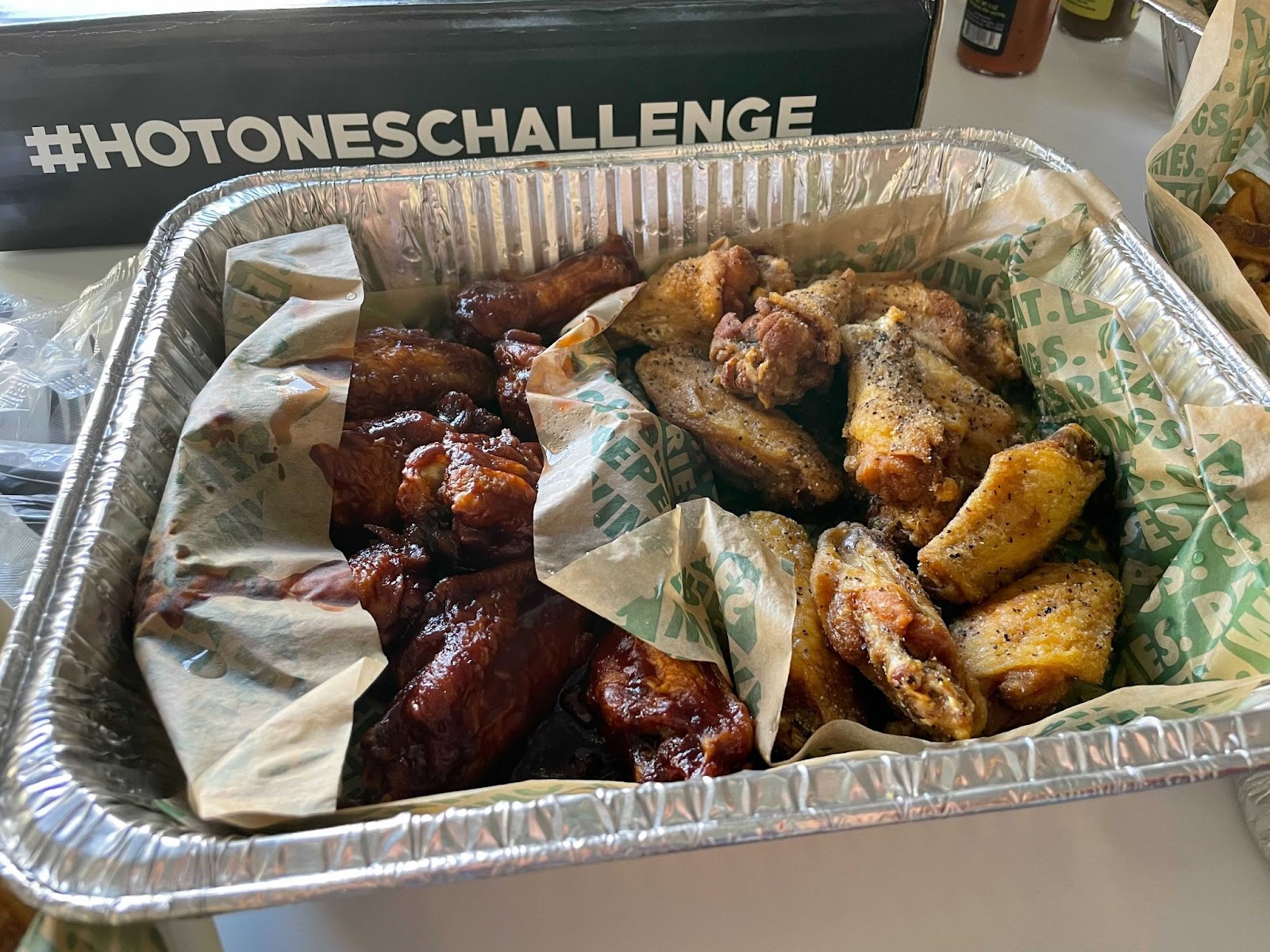 Just Add Magic with magician, David Martinez: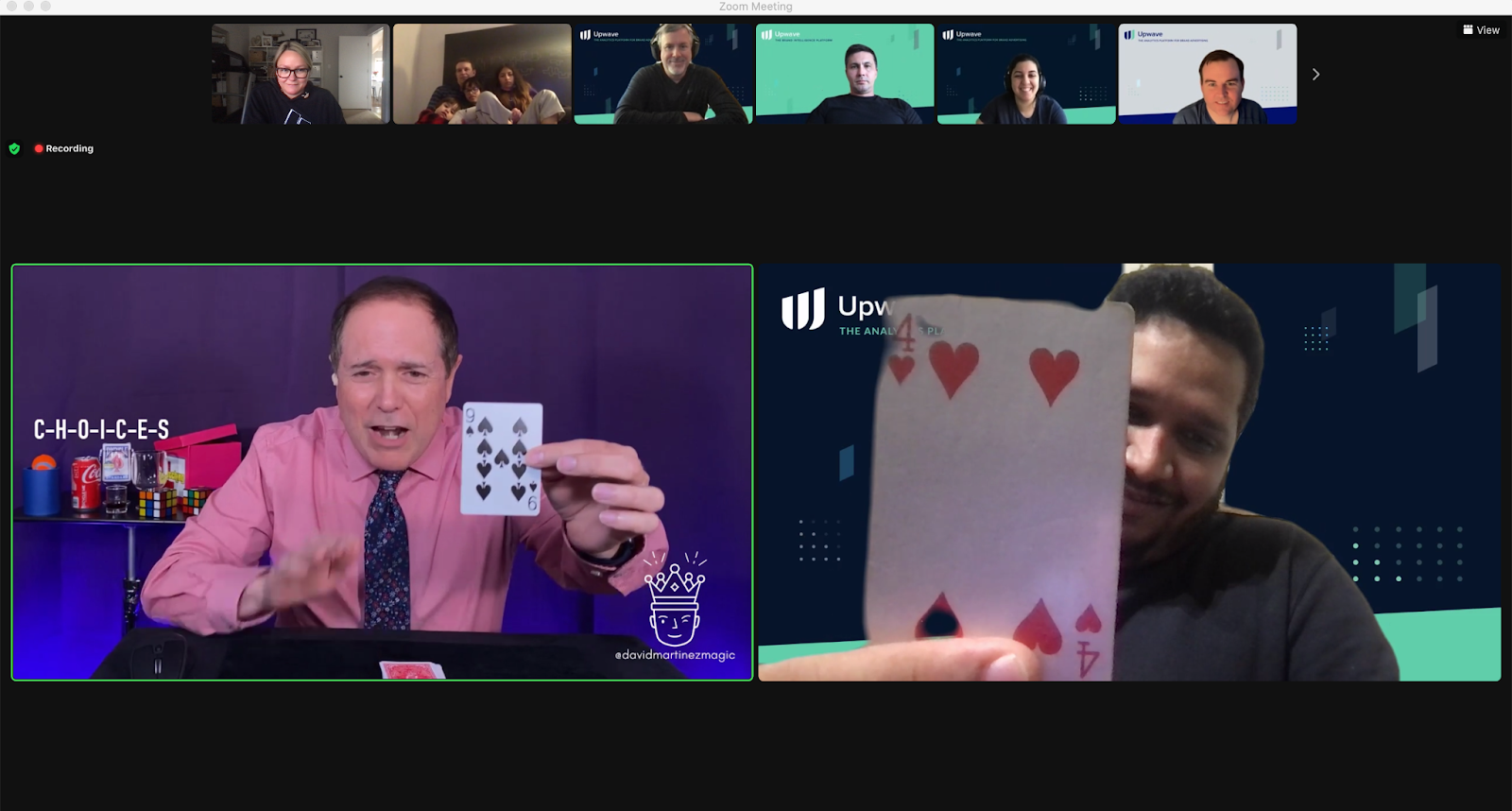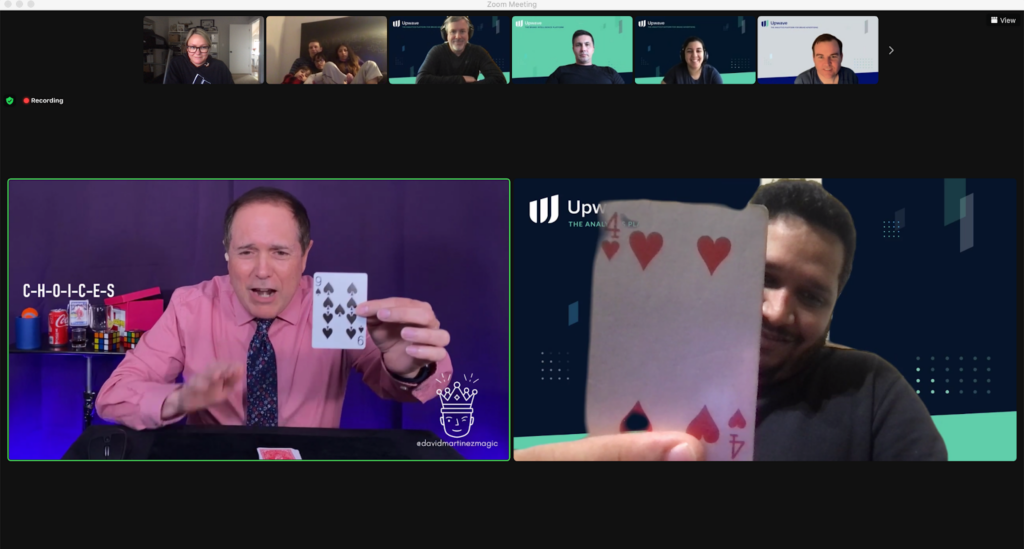 My House to Yours, Thai Cooking Class: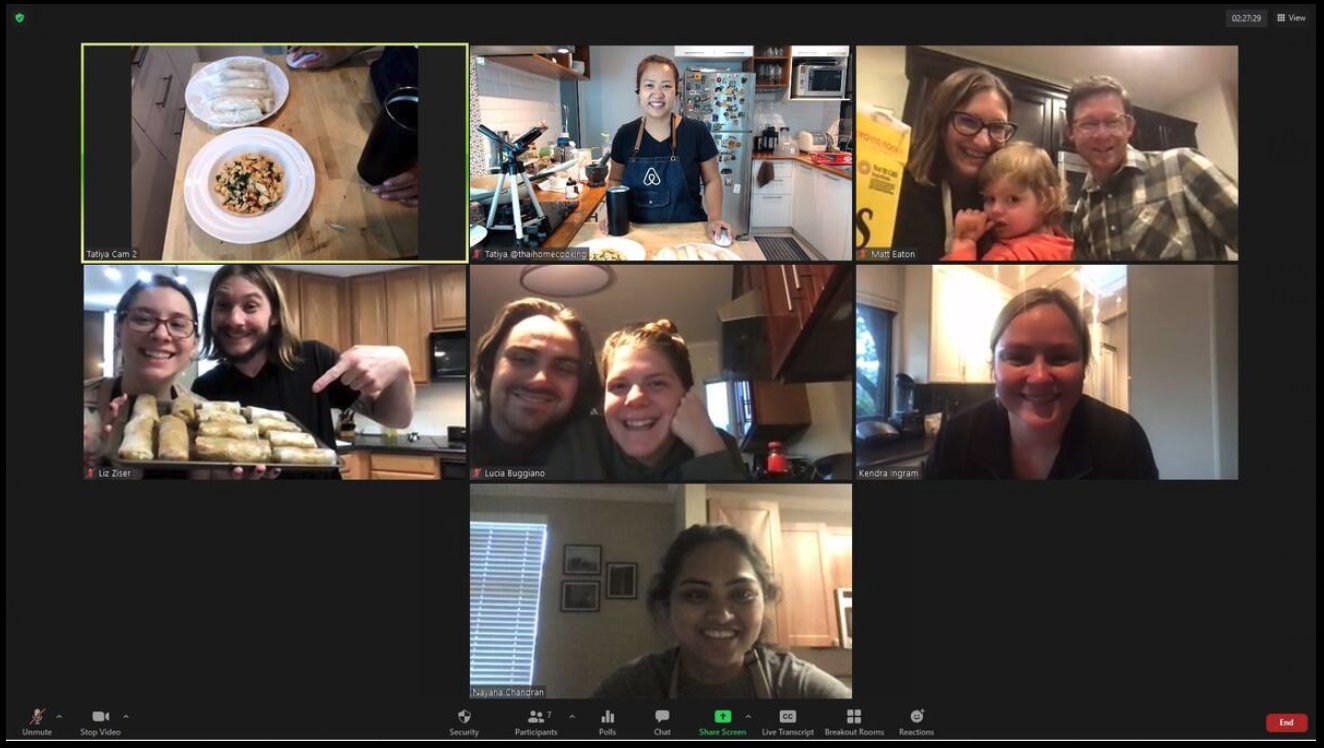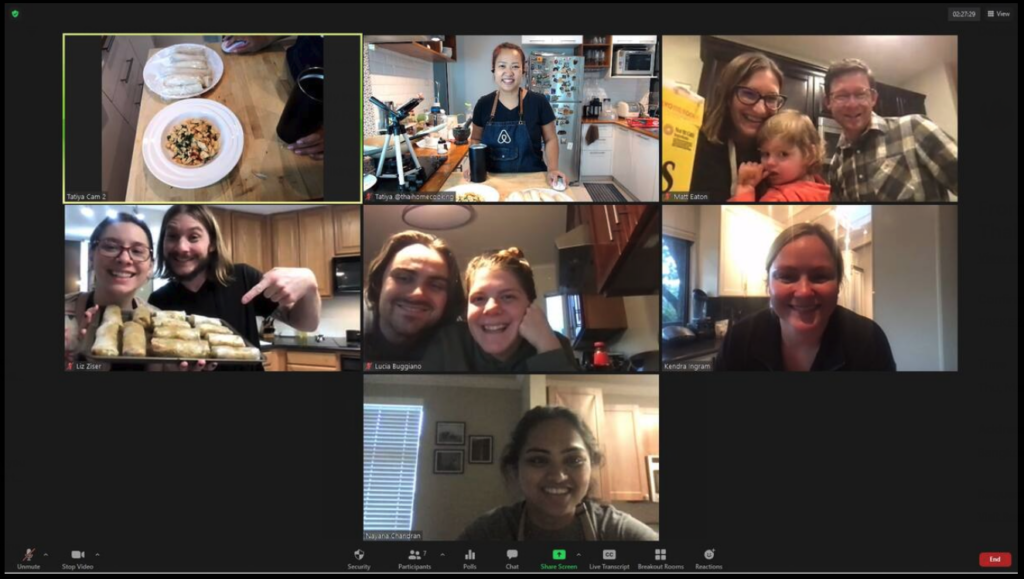 St. Patricks Day Happy Hour: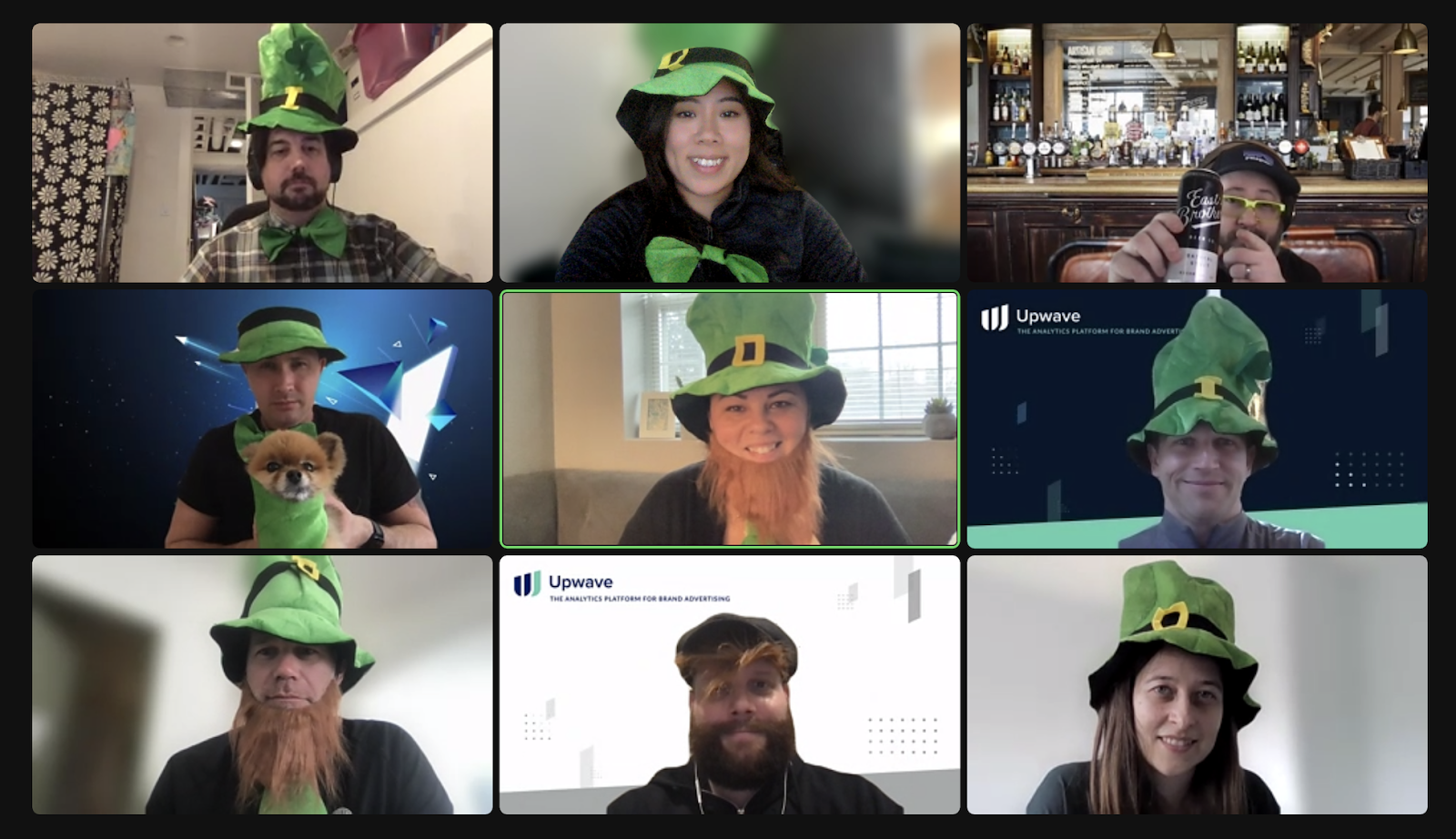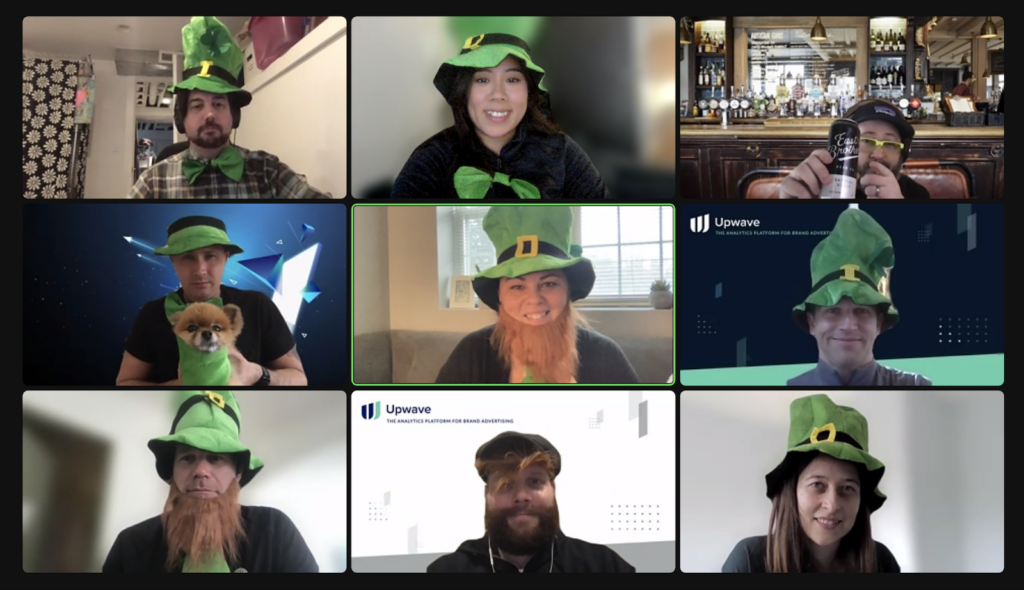 When we're not chugging hot sauce for the sport of it, Upwave encourages the team to give back to philanthropic organizations they are passionate about. Two noteworthy causes we learned about, and donated to, in Q1 were Lamda Legal and Plymouth Housing. At Upwave, we aim to demonstrate our values daily, and giving back to the community is one of the many ways we strive to be Unusually Caring.  
Upwave also invests in our team's professional development with innovative speaker series. One of our speakers during Q1 was Jim Lecinski–the author of both The AI Marketing Canvas: A Five Stage Roadmap to Implementing Artificial Intelligence in Marketing & Winning the Zero Moment of Truth. Upwavers were granted access to an incredible overview of his work and a live Q&A session. These opportunities are what makes working at Upwave a rewarding experience.
Want to learn more about working at Upwave? Check out our careers page.