What's New:

Customer Lift
Customer lift is an innovative new metric developed by Upwave to help brand marketers quantify how a campaign drove new customers or retained existing customers.  It measures the impact of brand campaigns on the probability of a consumer being a customer of the brand. In contrast to the short-term windows of sales lift and MTA, customer lift fully values brand campaigns while still providing the speed and granularity needed for optimization and planning.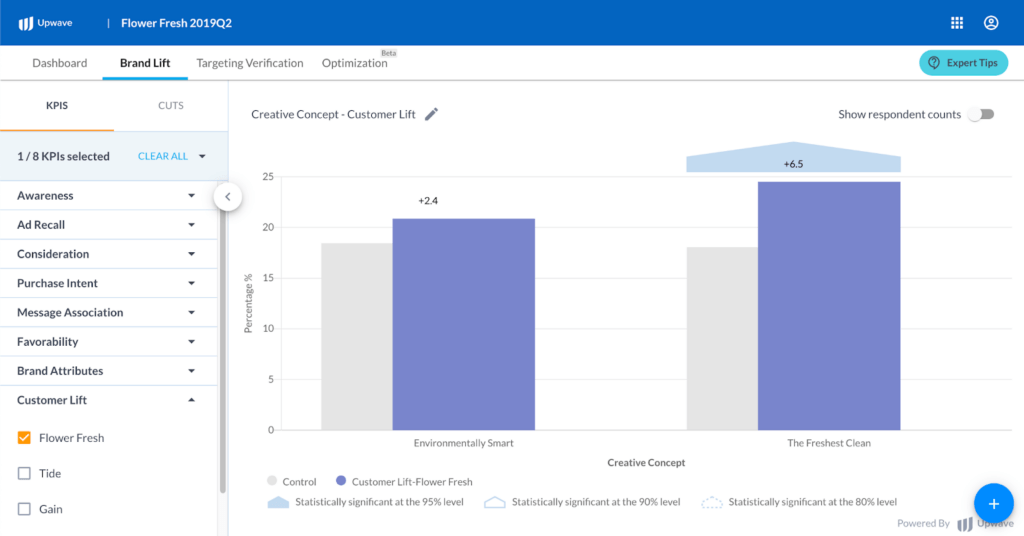 Customer lift can be activated on any Upwave-measured campaign that includes a current usage question, where it is available alongside brand lift KPIs. Read more about Customer Lift on the Upwave blog and on AdExchanger.
Edit reports
Reports are now fully editable!  From the dashboard tab, click on the menu button in the upper right corner of any report and select 'Edit chart,' and it will open in the chart builder view'Save changes' over the original to update your report in the dashboard…or use a report you like as a template, and 'Save as new' to add a new report to your dash. It works for charts, trends, and tables!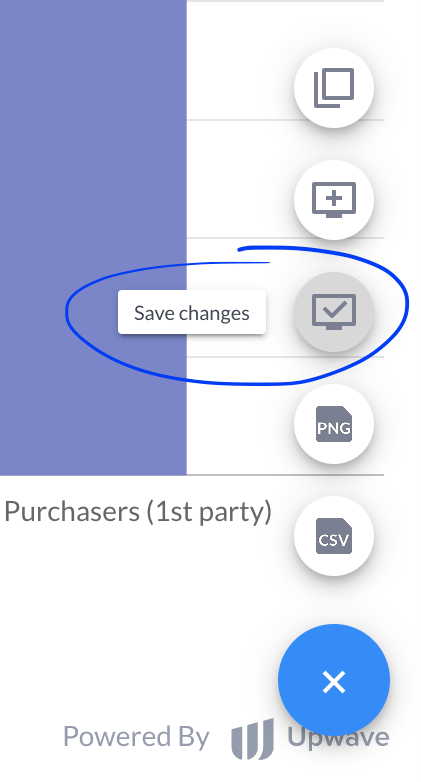 Share deep links to reports
Sharing results with colleagues and clients has gotten even easier with deep links.  In the report builder, select 'Copy link to clipboard'.  When a user with access to the campaign clicks that link, they'll see exactly what you wanted to share with them!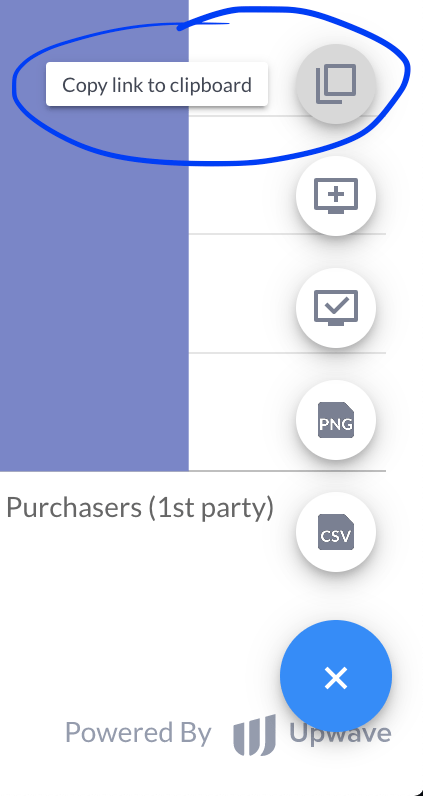 Expanded report view
The dashboard makes it easy to keep tabs on saved reports, but sometimes the compact view makes navigating large tables or interpreting charts and trends a little more difficult than we'd like.  Now with an expanded view, you can take advantage of all your browser's real estate.  On the dashboard, click in the upper right corner of the report you're interested in, select 'Expand,' and voila!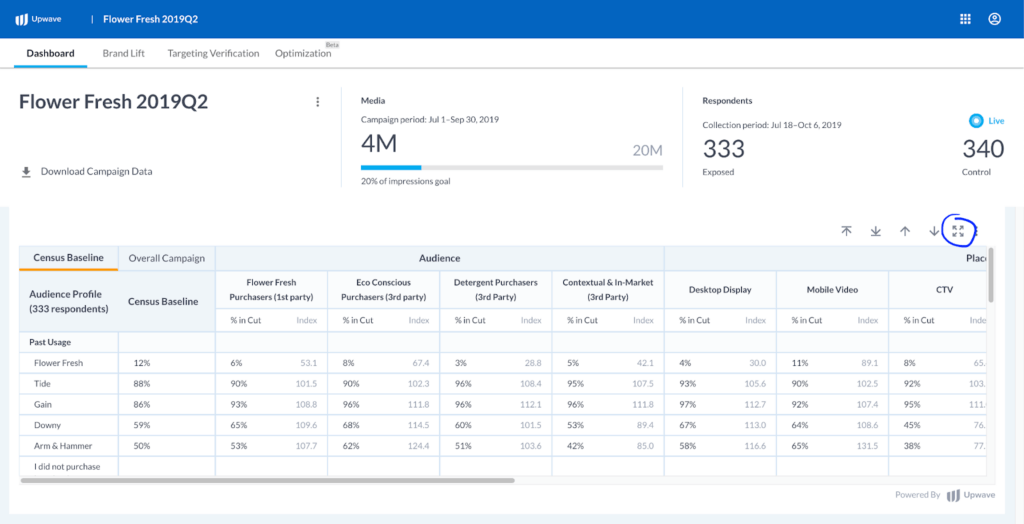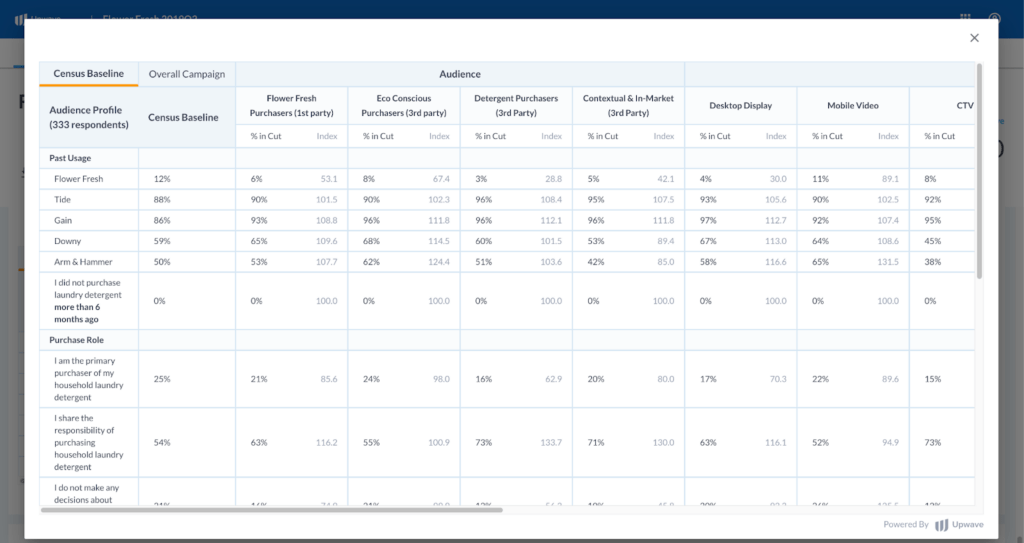 Self-Serve Tag Generation for non-GCM Ad Servers
Upwave customers using GCM generate tags within the Upwave dashboard, eliminating delays from email threads and SLAs. Now this feature is available to all users, regardless of ad server. For those who don't use Google Campaign Manager, campaign tags are generated and available via a tag file link in the bottom left of your campaign's Tag Management page.  Read more about how companies like IAS and Upwave are key parts of the lean agency.