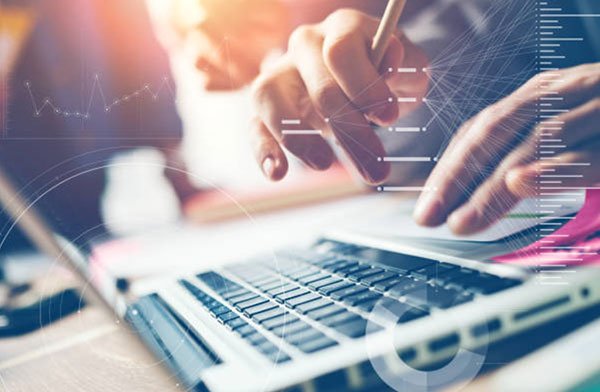 As covered by MediaPost and Marketing Dive, Upwave recently released a study showing which ad platforms rank highly for trust, relevancy, buying, and discovery by consumers.
Digital advertising is one of the hottest markets across any vertical in the world, and is one of – if not the – best ways that brands large and small connect with consumers. However, at the same time, 2017 has proven that the market also is undergoing significant volatility in the news. From Facebook to YouTube to Google to Twitter, hardly any has been immune, and the others have faced questions about their advertising potential.
Market and Ad Research firm Upwave wanted to know where and how consumers put their trust and faith in the major ad platforms. So, Upwave had 1,000 consumers – broken out equally among age groups – evaluate the top ad platforms Facebook, Google, YouTube, Instagram, Twitter, Snapchat and Pinterest against each other in arguably the most important measure of "trust" along with four other key advertising categories. The categories included:
Trust:
Which platform are consumers most likely to trust?
2. Experience: Which platform provides the most natural ad experience?
3. Relevance: Which platform presents the most relevant ads?
4. Commerce: Which platform are consumers most likely to buy something through an ad?
5. Discovery: Which platform's ads help them discover businesses that they wouldn't otherwise?
Google and Facebook assuredly flexed their muscles in each category, but the study found that the youngest adult buyers gave significantly less favor to both – especially Facebook. Trust was not the social behemoths strong point. Google bested Facebook for most trusted overall by a reasonable margin, but data from the youngest group (18-24) showed that Facebook dropped precipitously in "trust" to its lowest ranking in any category or age group at fourth.
In fact, in every category, the youngest group was around half as likely to select Facebook compared to all other age groups. The drop off even seemed isolated to the this up-and-coming demographic, as it was the only age group that was dramatically different for Facebook compared to the other groups. The next-youngest age group (25-34) generally fell in line with the overall rankings, which signals that Generation Z not only presents a challenge for the duopoly, but also an opportunity for others.
THE FINDINGS
Ages 18-24 vs. Ages 25 and up
TRUST
BEST AD EXPERIENCE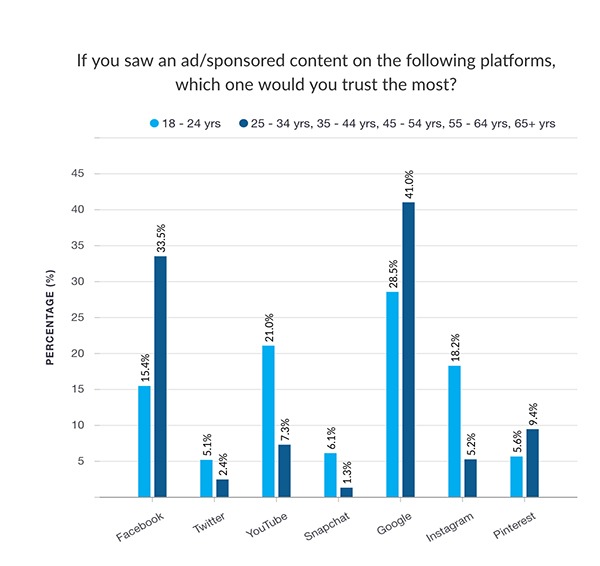 MOST RELEVANT ADS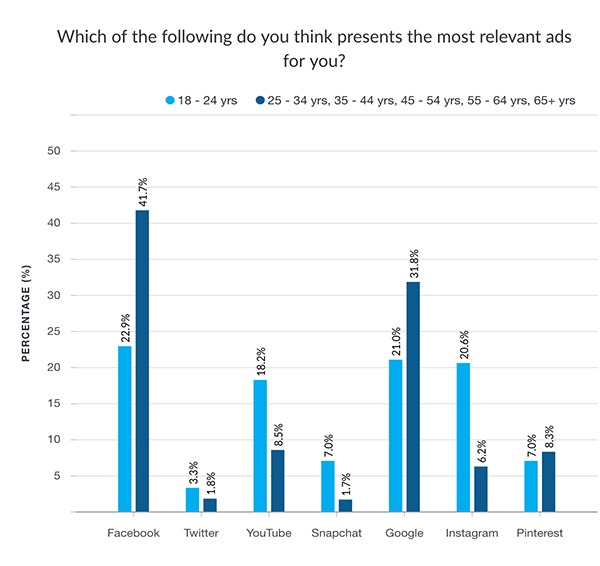 COMMERCE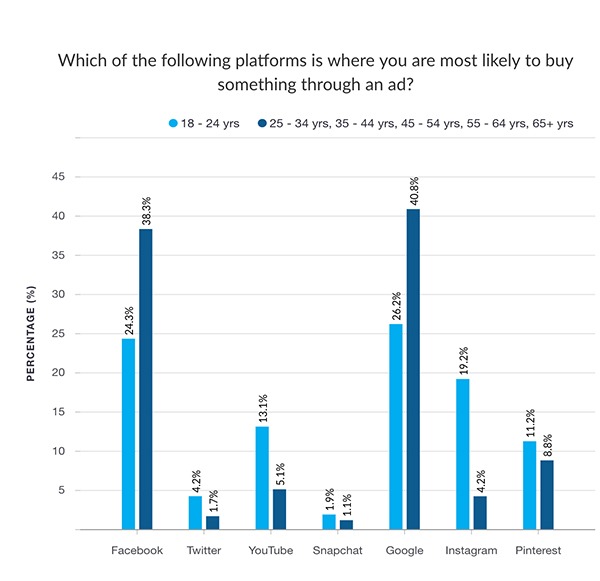 DISCOVERY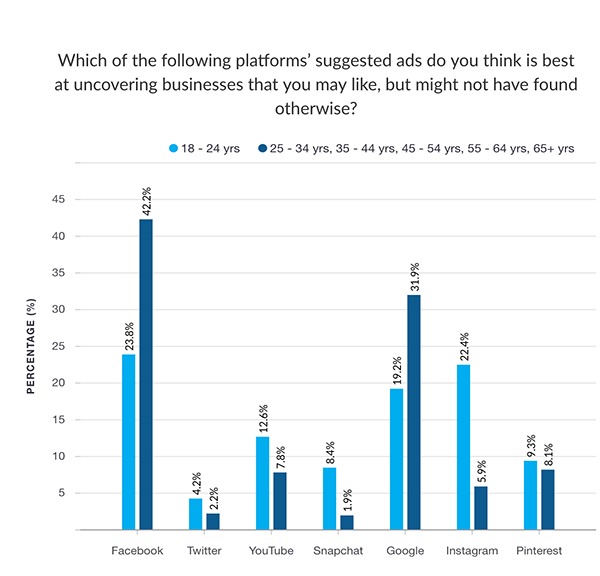 The full findings were not all bad omens for Facebook and Google, though. Generally, the platforms that usually picked up the slack among the youngest demographic were Instagram and YouTube, subsidiaries of the formers respectively.
Other Insightful Findings:
1. While relatively new to the ad game, Snapchat saw its best performance among the youngest age group. Its best-performing category by a wide margin was among 18-24-year-olds who named it as the most natural ad experience (14 percent).
2. As previously noted, the 25-34 age group slightly favored Facebook. Facebook won every single category (even those that Google performed better), except for experience which went to Google.
4. Instagram's favor dropped precipitously after age 44.
5. While it was expected that discovery and commerce were to be most closely linked, and the same for relevancy and trust, it was exactly opposite. The platform most likely to promote buying was surprisingly aligned with most likely to be trusted, and the converse was true for discovering new businesses and relevancy. Best ad experience was the outlier, as it was also the most competitive overall.